►
◄
latest
habitat tv
blog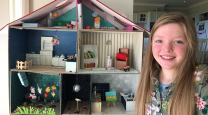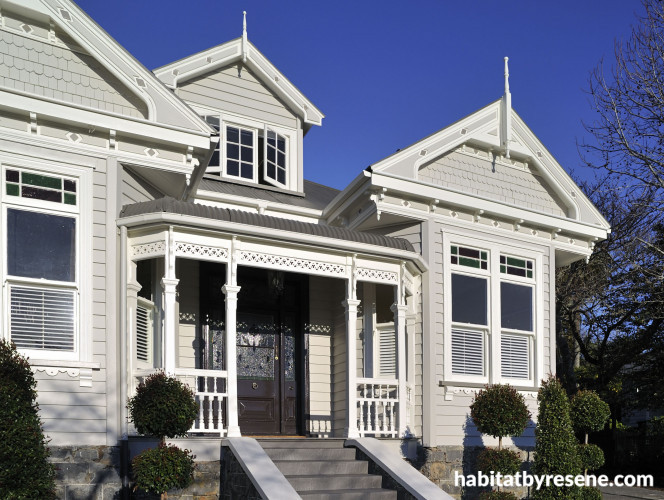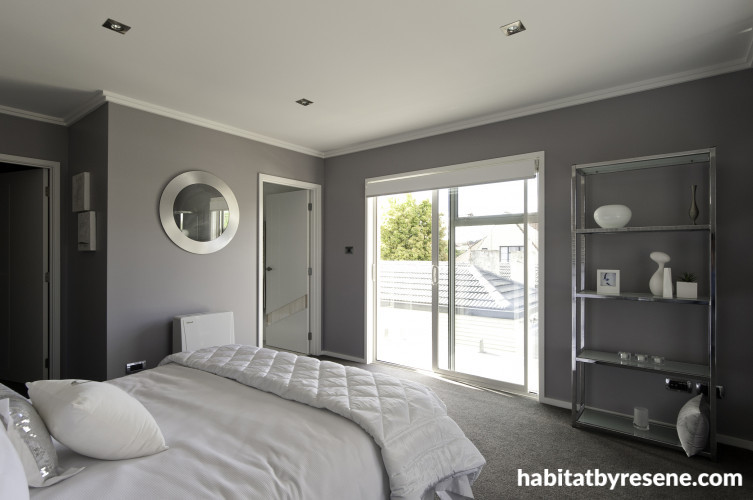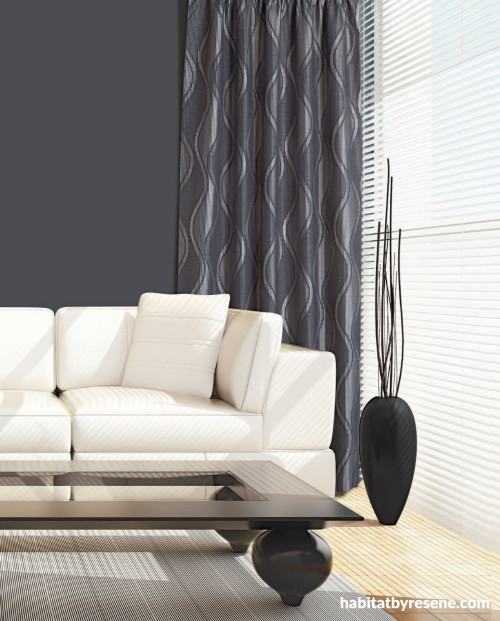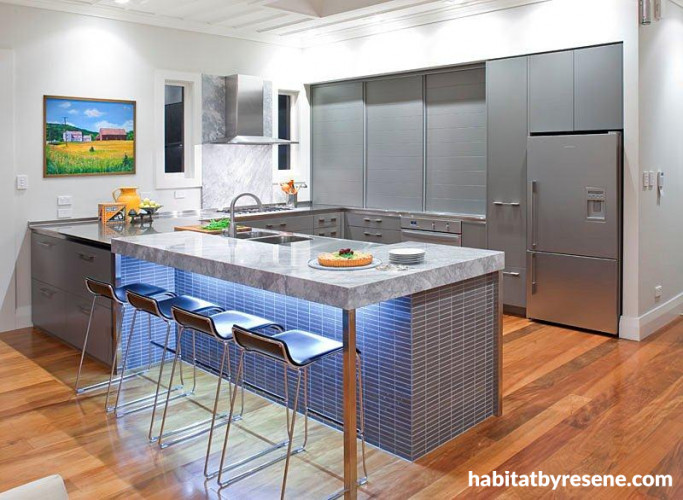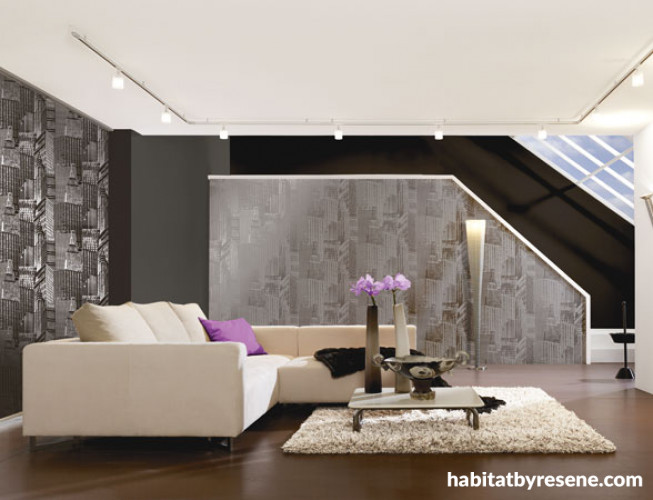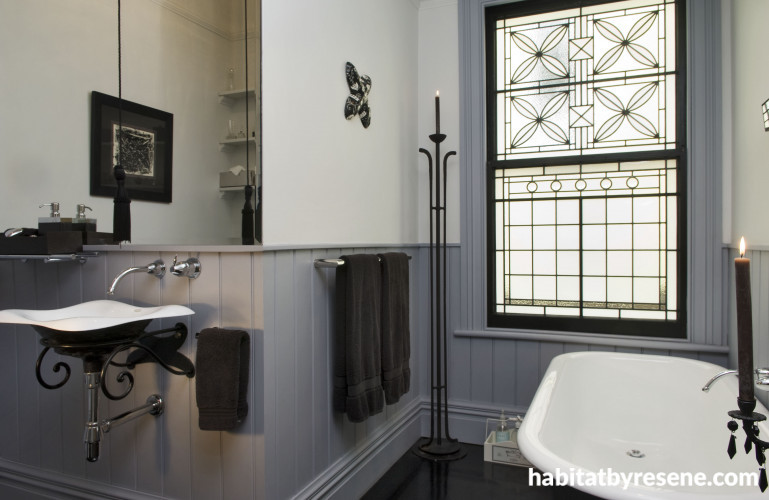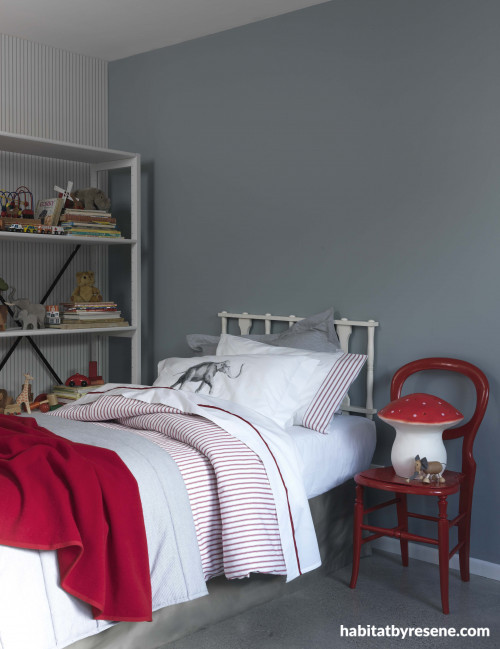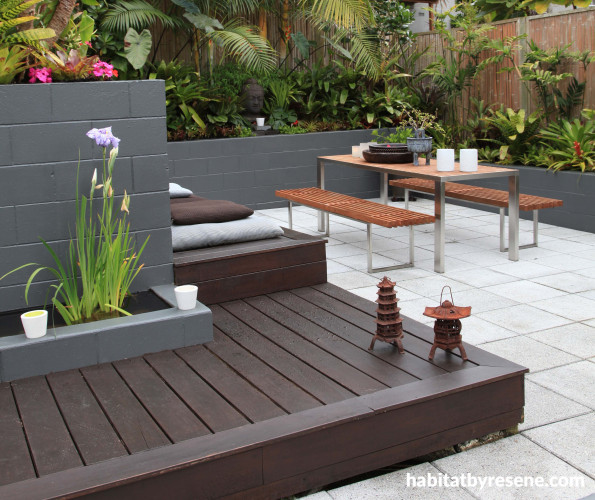 Today's hot new neutral - grey
Published: 15 Aug 2013
Do you have a home full of wonderful Resene paint and colour? Send us some snaps by emailing [email protected].
From softest silver to grunty charcoal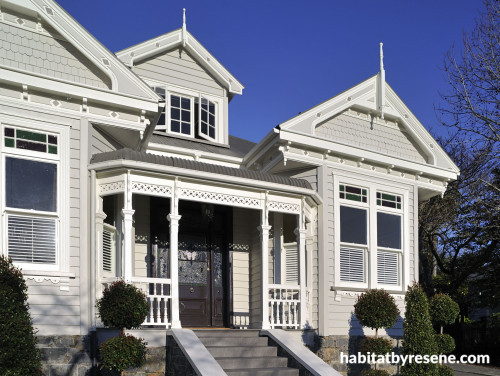 Like any other part of the colour spectrum, when it comes to neutrals, there is a fashion. For years, warm biscuit tones and dark smoky browns have been popular, but now it's time for grey. Along with green-toned creams, grey is now the 'in' neutral and synonymous with style, glamour and a certain urbane sophistication – whether it's a silvery off-white or a deep, grunty charcoal.
Warm greys have been a huge hit for weatherboard exteriors for a couple of years now, replacing more biscuity tones – they look sophisticated and clean yet blend with most environments, urban or rural. Here, designer Leonie von Sturmer created an exterior scheme for this ornate villa, using weatherboards in soft warm oyster grey of Resene Truffle. The trims are in Resene Rice Cake, the window sills are Resene Half Grey Friars, the porch and steps are Resene Masala and the front door is Resene Diesel.
Silvery grey: Tones such as Resene Half Whiteout appear luminous in a well-lit space. They are serene and whimsical. If you want to heighten the effect, look at the various silvers available in the Resene Metallics & Special Effects range. Have a look at the pewter shades too, like Resene Pure Pewter, as metallics are heading away from highly polished chromes towards softer bronzes and pewters.
Mid grey: This hue has a calming effect. True grey can be too cool for many people's liking, so adding a smidge of another colour (something Resene is superb at doing) will change its character. You can go 'greige' (grey-beige), but try adding a bit of brown to achieve a colour like Resene Half Friar Grey. This still has the appearance of grey but with an added touch of warmth.
Or for a clean mid grey with just a toasting of warmth, try Resene Rakaia.
Blue grey: There's a big move towards greys with a touch of blue – Resene Avalanche is divine - or teal, like Resene Bluff. While blue is also a 'cool' colour, these slatey tones in their darker forms are smoky and moody. In paler forms, they are beachy and casual. A warmer twist to this palette is the eggplant-greys which, with red added, become warm and rustic. Check out Resene Everest as an example.
Charcoal grey: Elegant and restful, deep charcoals looks superb with creamy whites and shots of vivid colors. Try Resene New Denim Blue or the deeper Resene Half Baltic Sea.
Top tip: To avoid charcoal and mid greys looking too earnest and military, make sure you get the details right. You might add shots of bright warm colour in accessories, or use a warm cream for the trims, or introduce lots of texture for interest and warmth.
Grey combos to try:
· The latest trend is pairing grey with brown. The brown might come in the form of timber or hemp-coloured upholstery, so make sure you keep it textural.
· Silver-grey and white with touches of deep charcoal or black.
· Turn the above combination on its head: go for charcoal walls with white accessories.
· Grey with any form of yellow – acid, bright or mustard. Try with Resene Tweet.
· Grey with orange, either deep, burnt forms or tangerine. Try with Resene Ayers Rock.
· Grey with pinky purples. If you're feeling brave, try with Resene Centre Stage.
pictures
Photography by Mark Heaslip
Glimmer and shine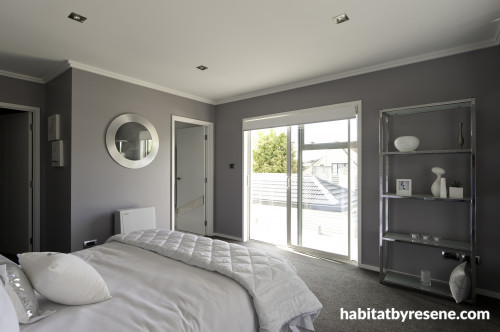 White linen and silver accessories add a soft shimmer to this bedroom designed by Yellowfox, where the walls are painted in Resene Shady Lady.
Urban sophistication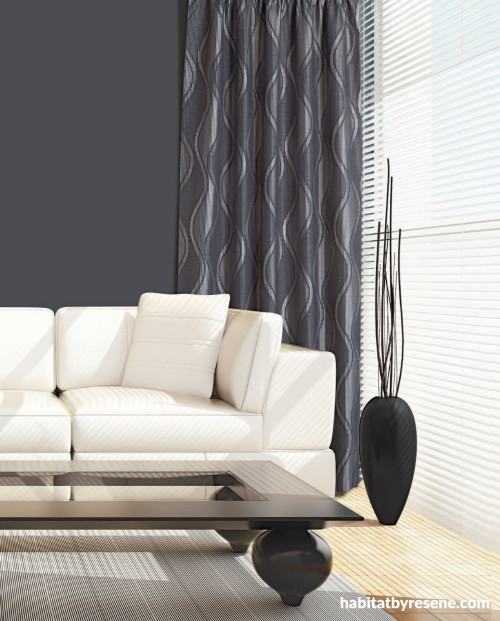 The boldness of these dark curtains - Resene Curtain Collection Ripple in colour Stone – is balanced with deep charcoal walls in Resene Tuna. It's a classic scheme, polished off with a white sofa.
A mutable colour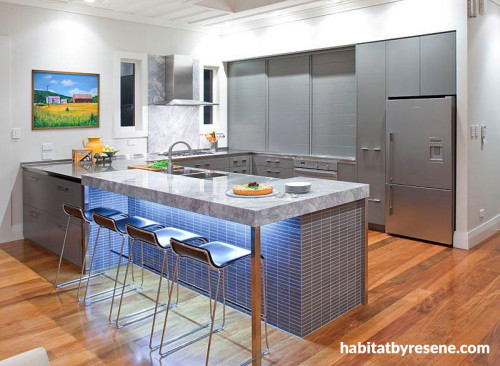 Depending on light and location, darker 'greige' tones can appear more grey than dark beige. In this kitchen designed by Natalie Du Bois, cabinets in Resene Half Masala look superb with the specially lit blue tiles under the bench. The walls are in Resene Carrara.
Elegant yet fun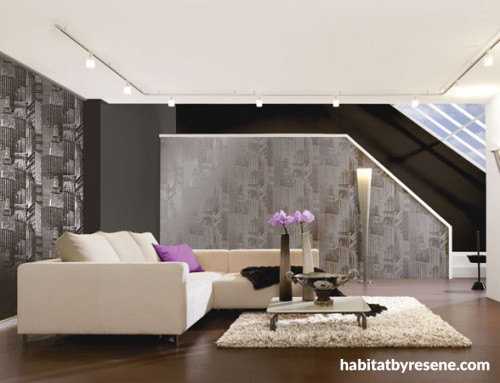 The Manhattan wallpaper 252821, available at Resene ColorShops, is a stylised pattern depicting a New York skyscraper skyline in tones of grey and black – very urban and sophisticated, yet fun and unexpected.
Perfect for a bathroom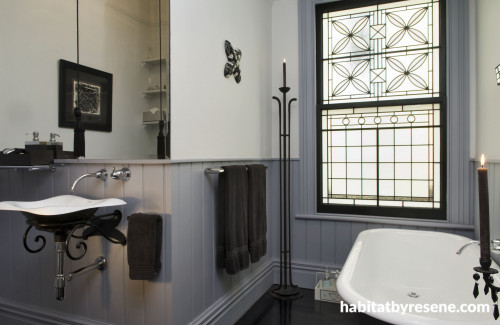 Pale greys with an undertone of washed look fantastic in bathrooms. This bathroom, designed by its owner Marg Wood, has a whimsical French feel but with a very Pacific Rim twist with its tapa-inspired window (by Auckland-based Glassworks). The tongue and groove paneling is painted in Resene Mischka with walls above in Resene Seashell.
Grey for a child's room?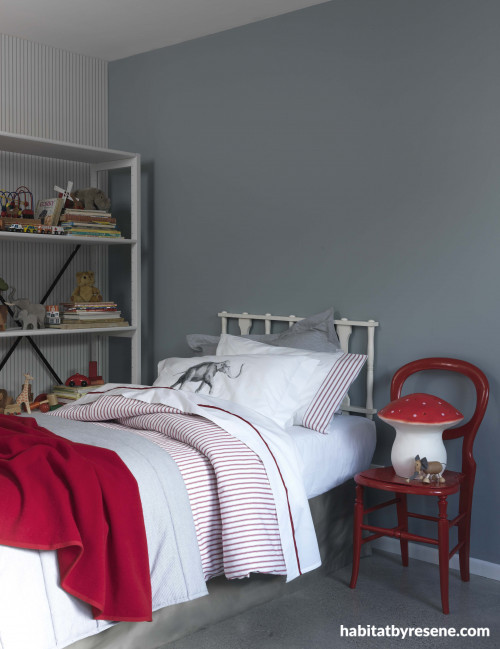 You wouldn't think grey would be a natural choice for a child's room but for older kids, it's a brilliant gender-neutral shade and can be enlivened with bright accents like the red seen here. For this room, interiors company Gorgi chose Resene Clouded Blue to contrast with its Madder Red Scarlet Ticking linen and duvet set. The chair is painted in Resene Red Berry and the trims are in Resene Wan White. The wallpaper is Norwall Black and White Range TS28169, available from Resene ColorShops.
Great for the garden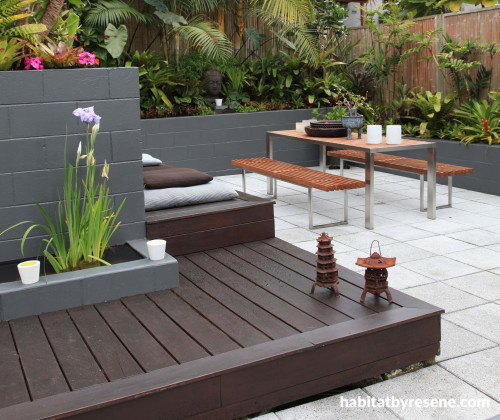 Charcoals look great in the garden, as they are a cool neutral that complement most styles of planting. Here, Resene Gravel is used in a garden featured in the latest copy of Habitat magazine.
pictures
Photograph by Sally Tagg
the look
If you're stuck on what
colour to use or need colour
advice, try out the Resene
Ask a Colour Expert service.