►
◄
latest
habitat tv
blog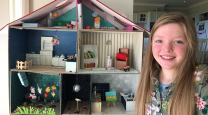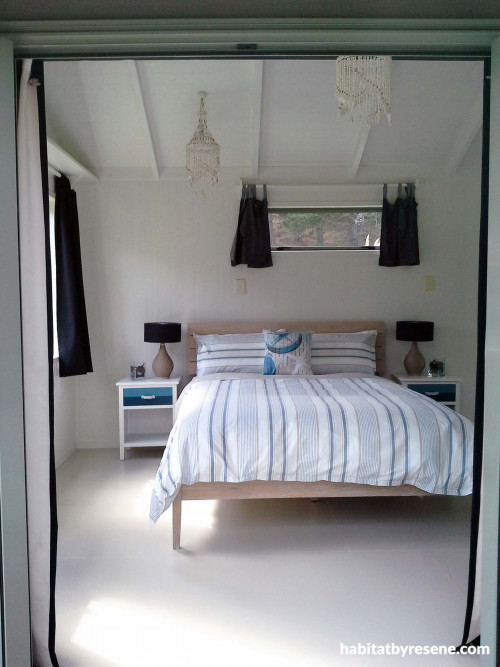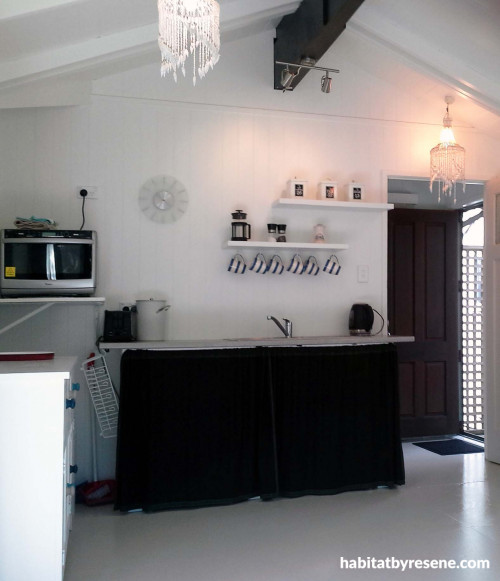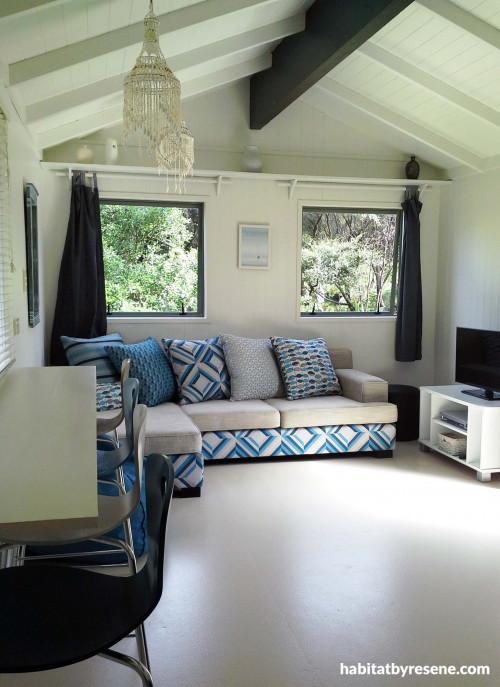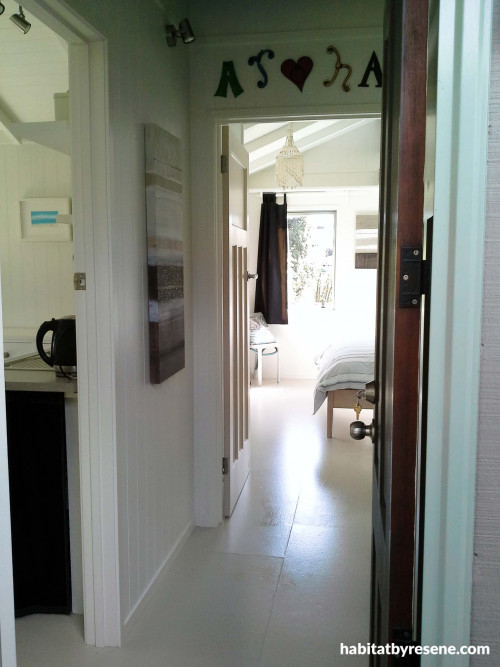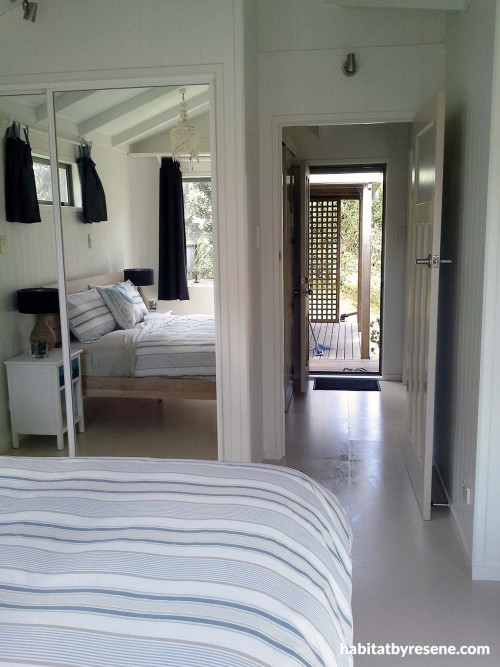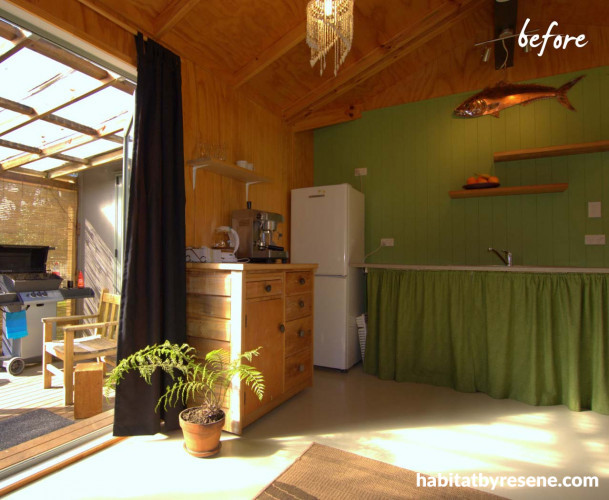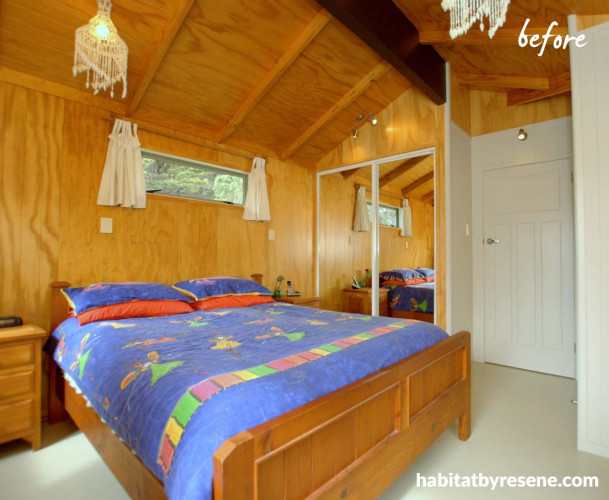 Janey turns cabin from hokey to heavenly
Small space, set budget, stunning makeover... it is possible, folks. We only have to look at this stylish holiday home on Auckland's West Coast, simply made over with a couple of Resene white shades, to see how true this really is.
The home belongs to Janey Carr and family, who purchased the small property in Bethells Beach a few years ago. The property came with a small ply cabin and tiny sleepout, whose interiors were both hokey and uninviting – the idea of a bright white canvas was immediately appealing to the Carrs.
They headed to a local Resene ColorShop to choose the perfect shades of white and settled on two favourites: Resene Rice Cake for the walls and Resene Half Drought for the floor.
The result is light, bright and pretty, and a welcome option for those looking to rent a bach close to the beautiful wild west beaches. Janey tells us more about this small property's stunning makeover.
How did you decide on the overall look of the interiors?
We had seen a few photos of beach houses where wood interiors had been completely whitewashed to present a blank canvas. We were very keen on this look and the amazing transformation it made.
We also wanted it to feel 'beachy' but that totally came down to budget. What we would have loved furniture-wise was not going to be practical when it came to renting it out. So we ended up recycling furniture we already had by giving it a lick of paint.
What Resene colours and products have you used?
We had seen a bach makeover in habitat magazine so that gave us an idea of where to start. A colour consultant from the Resene ColorShop in Mt Eden was able to give us swatches and talk it through.
We had initially decided to have three colours for the walls/ceiling, trim and floor, but decided on two colours due to budget and getting the job done quickly.
For the lounge, bedroom, sleepout and hallway, we used Resene Waterborne Smooth Surface Sealer over the varnished surfaces, followed by topcoats of Resene Rice Cake. We painted the floor in Resene Half Drought.
Who was involved with the project?
The staff at the Resene ColorShop in Mt Eden were incredibly helpful in helping us choose the overall colour scheme. I had an idea of what we wanted but hadn't realised that there were so many shades of white! I also had no idea of how to find a reliable and competent painter in a relatively short period of time as we wanted to catch the December holiday period.
In the end, we used Resene's Find a Painter service, and we chose Marco from Marco & Company Painters. He was simply awesome: knowledgeable, amiable, reliable and, above all, did an excellent paint job.
Jan Hadlow, the designer from Kiwi Bed & Sofas was also a lifesaver when it came to choosing the colours for the couch, which influenced the overall look.
What part of the house are you most happy with?
Definitely the lounge. It's so calming and restful now that it has been painted, and makes such a difference without the wood. We want to move in!
The Carr's bach is available for holiday rentals at www.bookabach.co.nz.
Published: 19 Nov 2015
Do you have a home full of wonderful Resene paint and colour? Send us some snaps by emailing [email protected]ne.co.nz.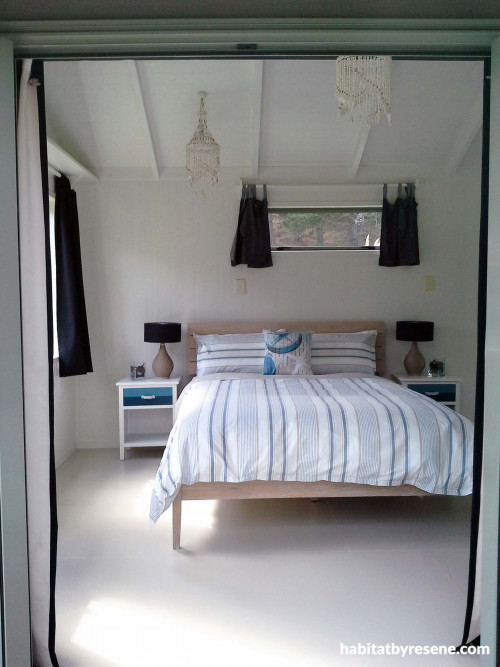 Cool, calm and collected. This bedroom looks like the perfect place to relax, painted in Resene Rice Cake on the walls and floors painted in Resene Half Drought.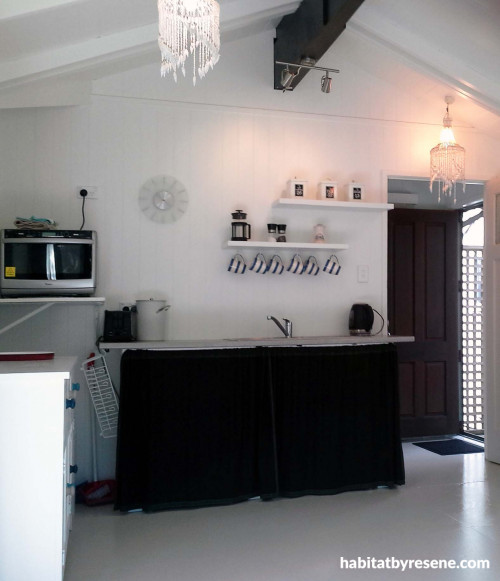 Sometimes simple makes for a grand result. Janey painted the walls of the whole property in sharp, clean Resene Rice Cake, and the floor in Resene Lusta-Glo in Half Drought. Accessories and furniture in shades of blue make for a polished, yet welcoming, holiday home.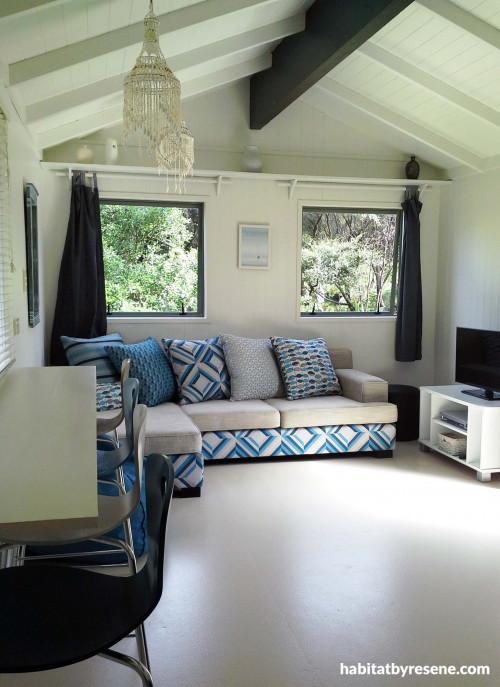 Janey's favourite room in the bach is the lounge, which has a beachy-feel to it and pops of furniture upcycled with paint. The walls are painted in Resene Rice Cake and the floor is in Resene Half Drought.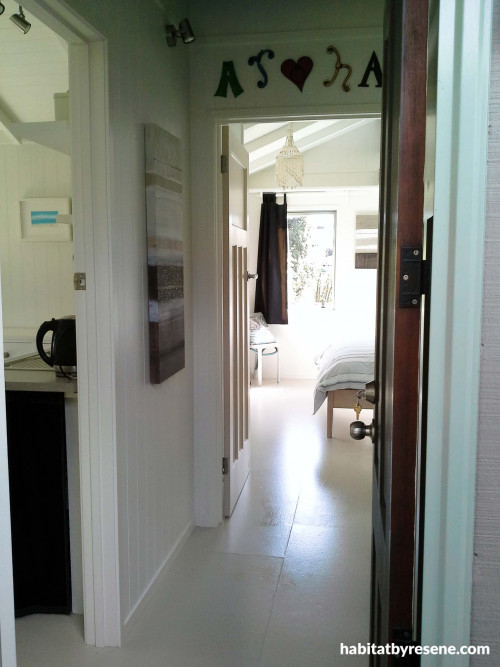 A peek into the bedroom from the hallway, which gives a closer to the floor painted in Resene Lust-Glo in Half Drought.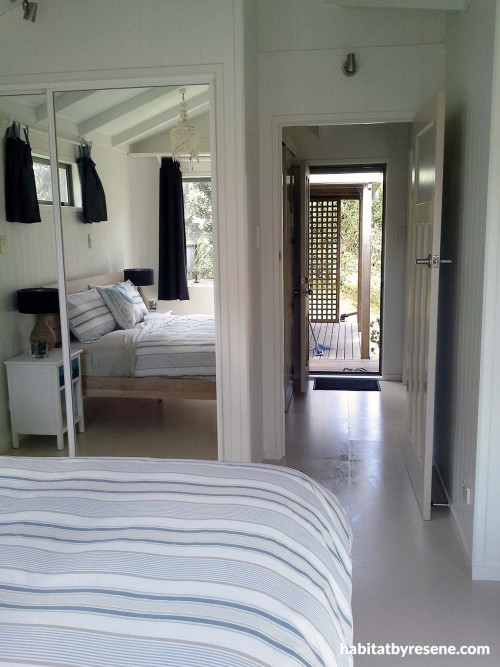 A mirrored wardrobe adds depth to the room, painted in Resene Rice Cake (on the walls) and Resene Half Drought (on the floor).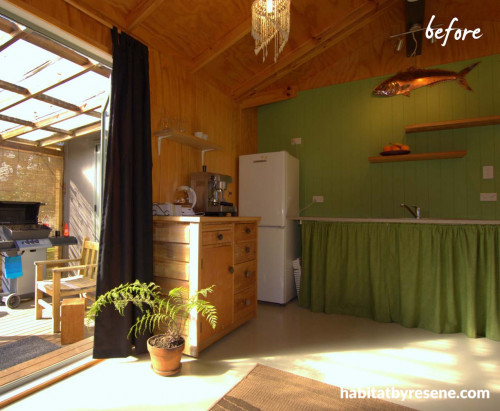 The kitchen before the makeover.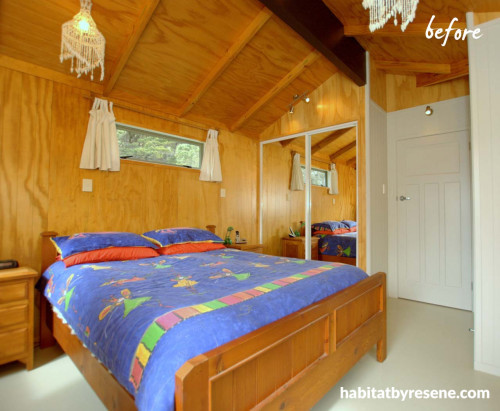 The bedroom before the makeover.
the look
If you're stuck on what
colour to use or need colour
advice, try out the Resene
Ask a Colour Expert service.
the look
If you're stuck on what
colour to use or need colour
advice, try out the Resene
Ask a Colour Expert service.