►
◄
latest
habitat tv
blog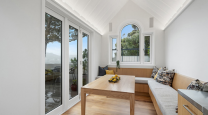 Master Builders' Chief Executive David Kelly shares his tips for building in the challenging climate.

Planning... more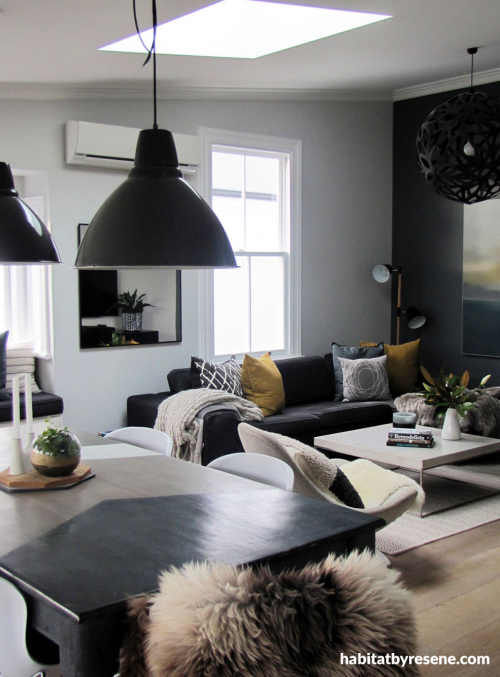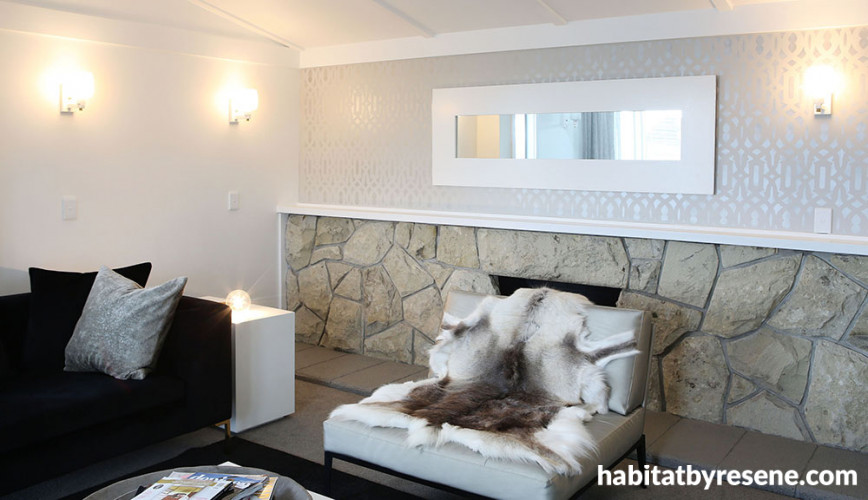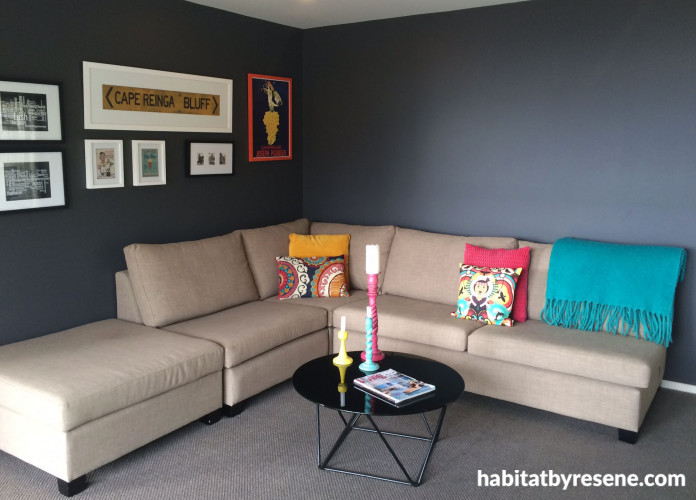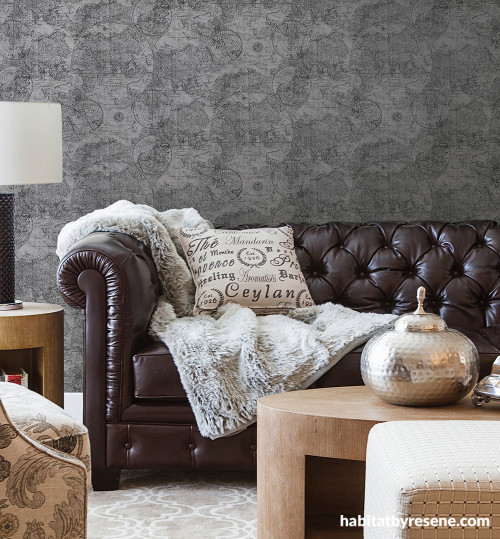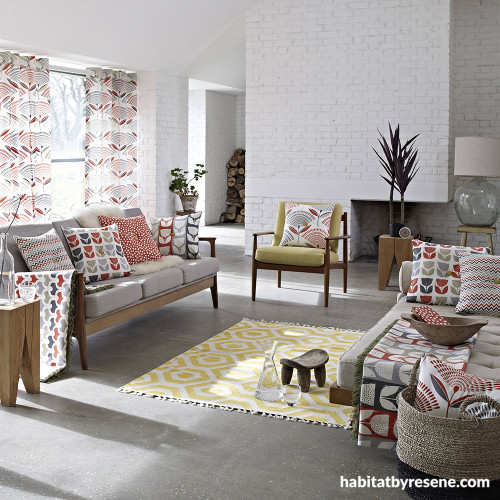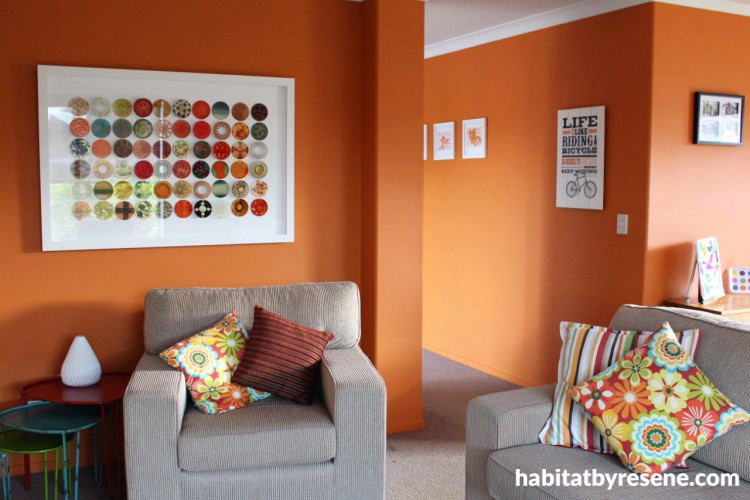 Loveable living rooms
There are many good reasons why many of us stick to neutral Resene paint colours for our living spaces. These rooms are often quite visually busy with different pieces of furniture, materials and fabrics. That's especially true with open-plan living spaces where you also have to consider how the kitchen looks in relation to everything else. You've got that, the sofas, a dining table, sideboard, coffee tables, cushions, art, ornaments…
Open-plan spaces can also be tricky to paint in more than one or two colours – where do you decide to finish one colour and start another when there are no distinct architectural or structural delineations between the spaces? So choosing a neutral allows you to have one colour but not one that's too overpowering or inflexible.
Using feature walls is always an option, picking out one wall in a stronger colour or using a statement wallpaper.
Using neutrals doesn't have to mean just using white or off-white. Neutrals travel the spectrum from whites through mid-tones to dark shades. Trending at the moment, of course, are greys of all sorts from soft silver to deep charcoal. Our examples certainly reflect that trend… but then we've thrown in a nice bold orange just to show how great a warm courageous colour can look.
Read more Choosing the right grey
If a straight grey is too much, check out the many Resene wallpapers using grey as a base tone. You can get everything from a subtle textural finish through to a trending patterns like illustrated cityscapes and geometric shapes.
Of course, grey is a superb backdrop to bright, as in really bright, accessories like yellow or mustard, tangerine, pink and turquoise. Or you can go Scandi cool, and use pale or rustic timbers, sheepskin throws and rugs, and warm metallic accents.
The benefit of greys, or any neutrals, is that you can layer up textures and interesting fabrics and materials without the whole scheme getting too out of control. Just stick to a theme, and a fairly tight colour palette.
Published: 18 Aug 2015
Do you have a home full of wonderful Resene paint and colour? Send us some snaps by emailing [email protected].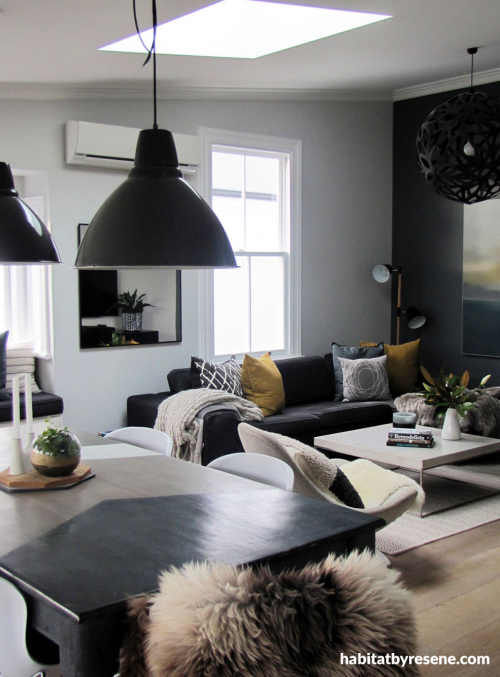 Artist and special paint effects guru Greer Clayton has created this striking living space in her villa – sophisticated but hugely welcoming at the same time. Most of the walls are Resene Athens Grey, with a feature wall in Resene Mako.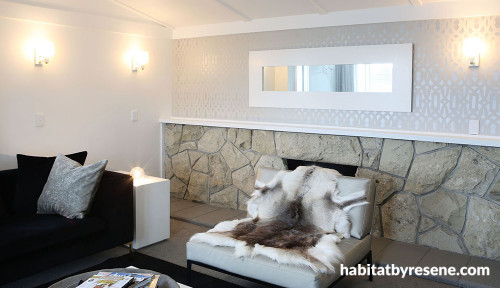 Greer also stencilled a feature wall in the living room of her sister's retro-style home. On a base of Resene Alabaster, the trellis pattern is done in Resene Pure Pewter from the Resene Metallics and Special Effects range.
This is a great way to add elegant pattern to a wall but if you don't have the confidence to stencil (or a sister like Greer), check out the many Resene wallpapers available.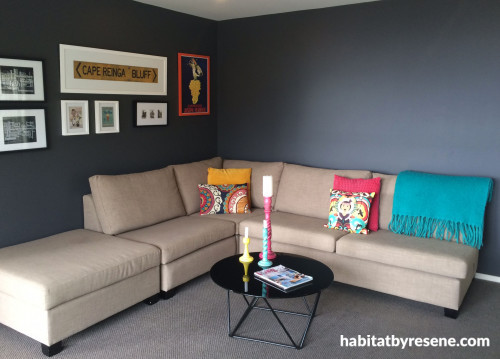 Kellie Thomasen wanted to give her TV room a relaxed and restful feel yet allow it to blend with other rooms in the house, which were painted in Resene Drought. Resene Fuscous Grey was the perfect partner, and once some fun artworks and pops of colour were added, it took on the perfect vibe for her kids. The ceiling is Resene Eighth Bison Hide and the trims are Resene Quarter Bison Hide.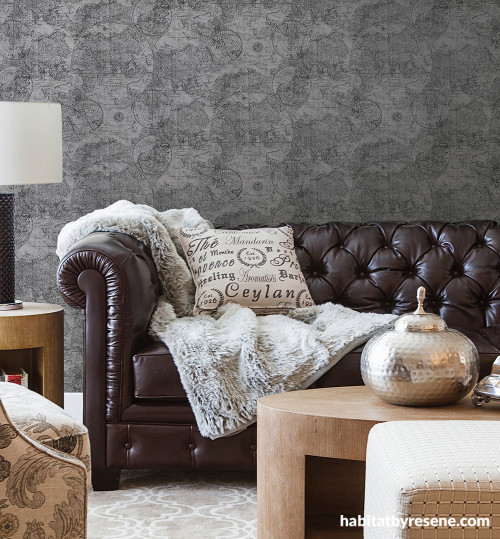 Create a bit of a man cave feel with a swirl of monochromatic maps in this wallpaper (from the Oxford range, code 2604-21239) available through Resene ColorShops. Add a leather sofa and a fur throw – winter's looking good.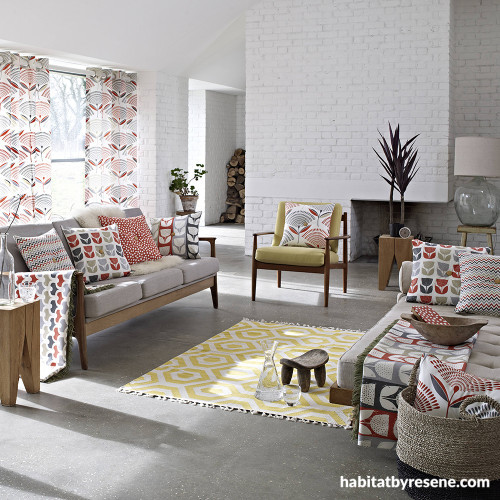 A clean mid-century aesthetic is backed by raw elements like a painted brick wall (get the look with Resene Double Black White) and concrete elements. The hero is the Accent fabric collection from Warwick Fabrics.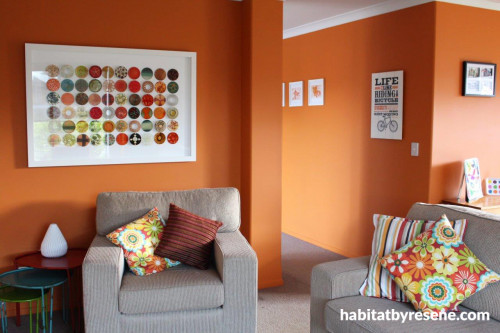 After all that grey, we couldn't resist this boldly decorated living room. Using orange as a main living room colour is certainly adventurous but for Rebecca Jago it also has special significance and a convergence of fate. With her mother being diagnosed with cancer, Rebecca decided she needed a bit of colour in her life. She had always loved orange and after trying a few samples at her local Resene ColorShop, discovered Resene Christine – an obvious choice as this is her mother's name. Unfortunately her mum passed away and never saw the orange walls, but they bring brightness and warm memories to Rebecca.
Resene Double Black White
the look
If you're stuck on what
colour to use or need colour
advice, try out the Resene
Ask a Colour Expert service.