►
◄
latest
habitat tv
blog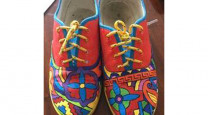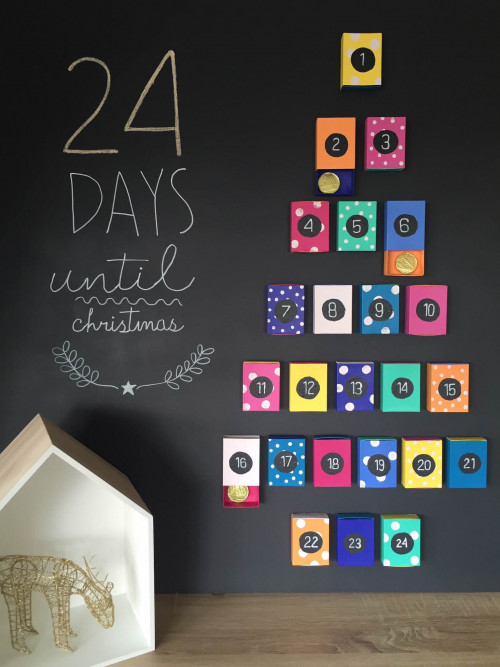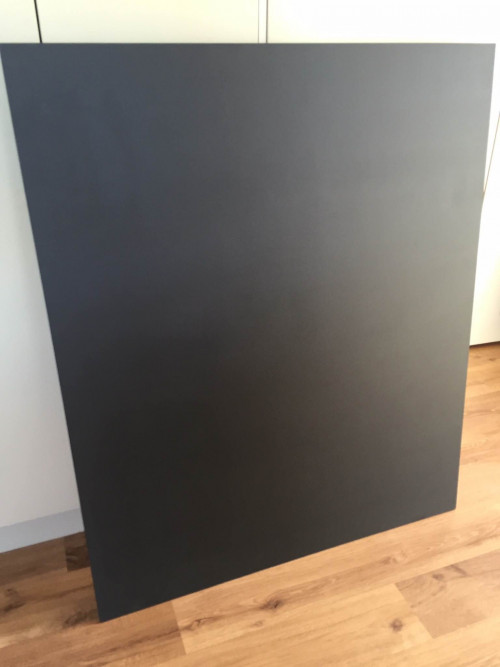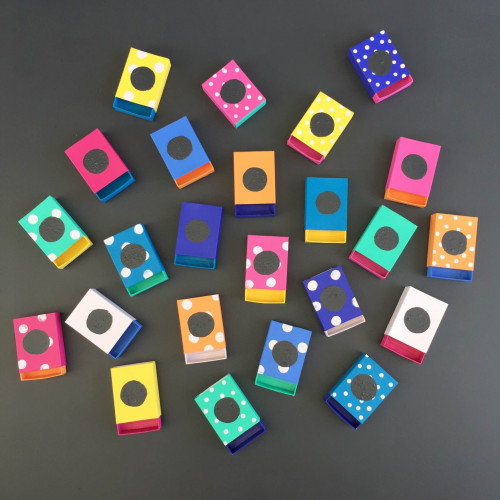 DIY: Make a fun advent calendar
02 Dec 2015
Well, it's actually 22 days until Christmas but that just means you can eat the chocolates from the first couple of days while you create this cute advent calendar using Resene testpots.
You will need
1000mm x 1200mm sheet of MDF (or attach the calendar straight onto a wall)
24 large matchboxes
PAL paint tray, roller handle and 100mm sleeve
Legend 38mm angle brush
Sponges (varied sizes)
Chalk pen
Double-sided tape
Resene Quick Dry Waterborne Primer Undercoat
Resene SpaceCote Flat tinted to Resene Double Cod Grey
Testpots of your chosen colours
Top tip For a neutral or ombre version, try variants of colours from the Resene Whites & Neutrals range, for example variants of Resene Stack.

Here's how
* Apply one coat of Resene Quick Dry Waterborne Primer Undercoat to the MDF, using the roller.
* Apply two coats of the Resene Double Cod Grey to the MDF, using the roller.
* Brush two coats of the testpot colours to the matchboxes including the tray inside each box. Alternate the colours to get a brighter effect.
* Once the matchboxes are dry, apply patterns to the boxes - we have used circle sponges in varying sizes.
* Using a larger shaped sponge, add dots of the Resene Double Cod Grey in the centre of each matchbox.
* Once dry write the numbers on the dark grey dots with the chalk pen.
* Using double-sided tape, attach the matchboxes to the painted MDF in a tree shape.
* Fill with goodies and begin your countdown to Christmas!
Do you have a home full of wonderful Resene paint and colour? Send us some snaps by emailing [email protected].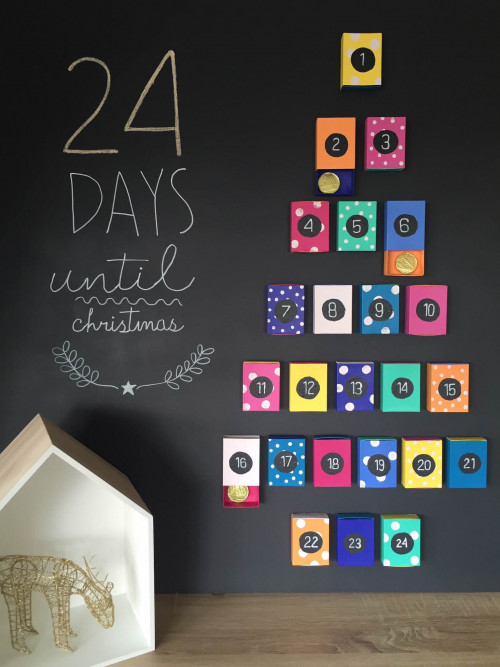 A simple and stunning Christmas advent calendar... which you can make yourself! To create this, we used Resene testpots in Resene Abercrombie, Resene Dali, Resene Kudos, Resene Optimist, Resene Scrumptious, Resene Shirley Temple, Resene Skydiver, Resene Smitten and Resene Wild Thing.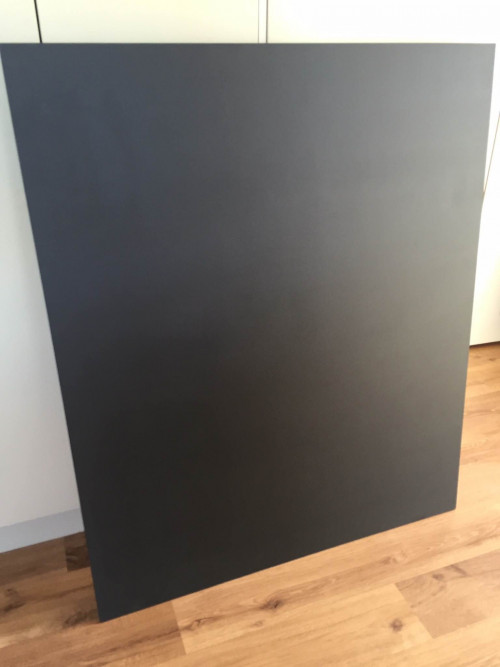 Paint two coats of Resene Double Cod Grey on a piece of MDF.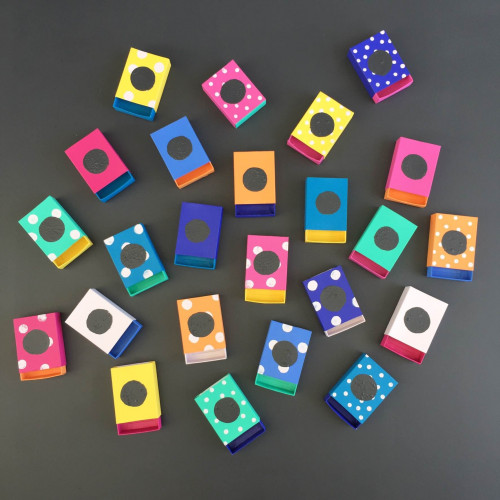 Paint matchboxes in fun colours and patterns, and paint dots in the centre of each with Resene Double Cod Grey. Once dry, use chalk to write the numbers, apply double sided tape to the back, and fill with goodies. You're ready to hang your calendar. Enjoy!