►
◄
latest
habitat tv
blog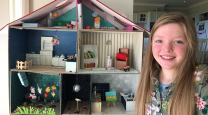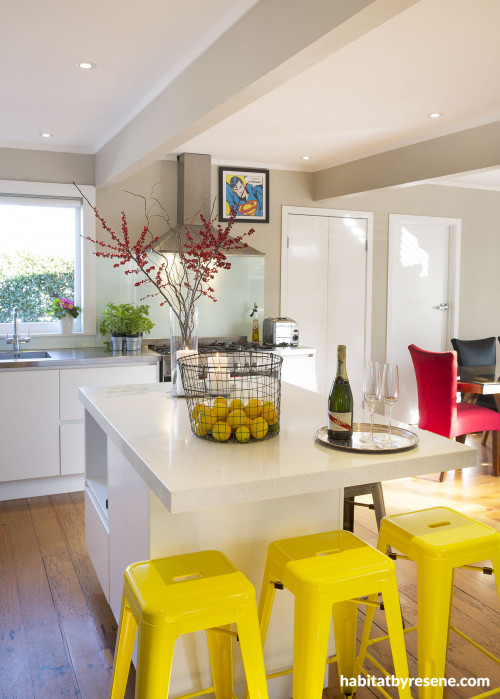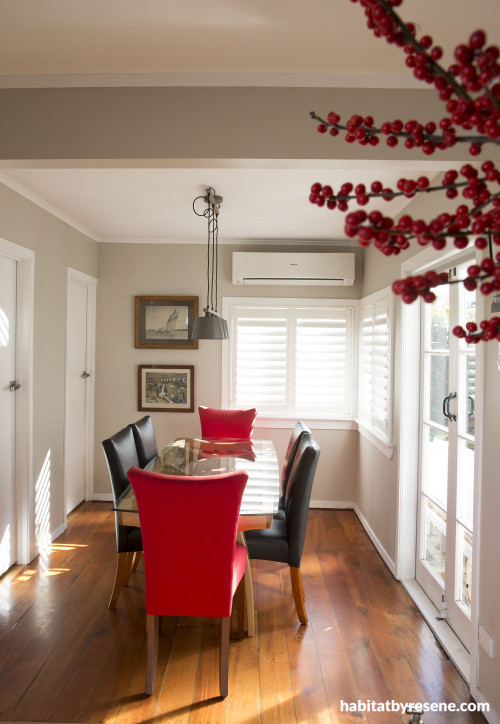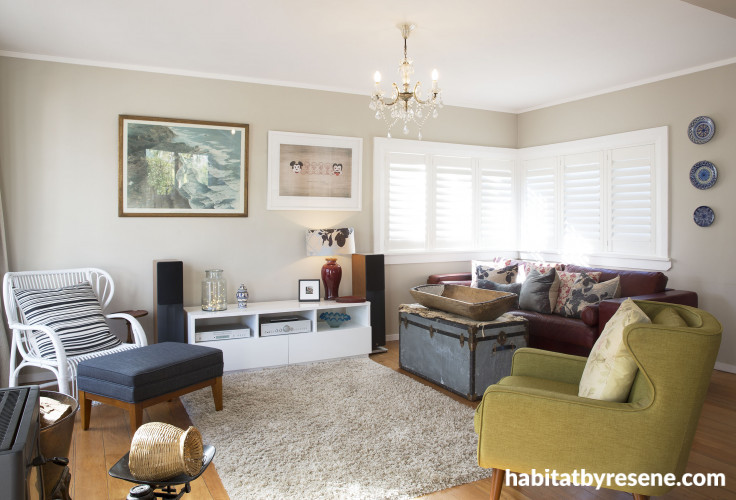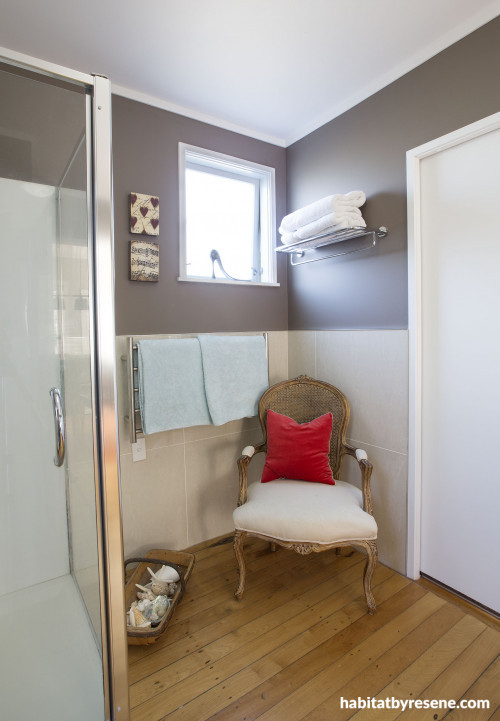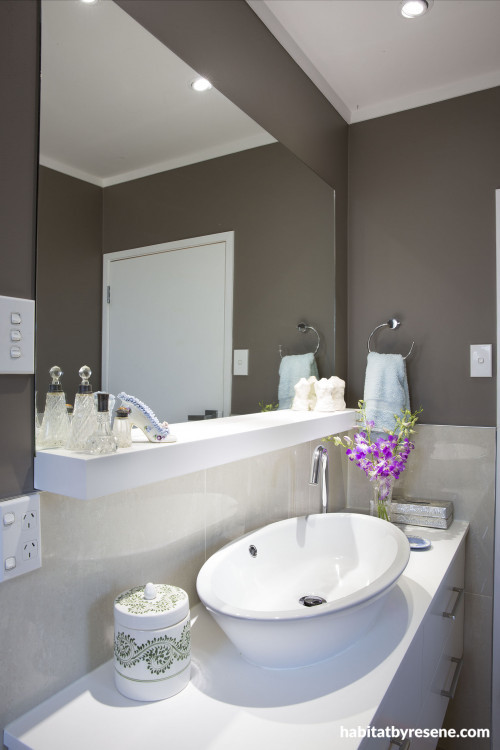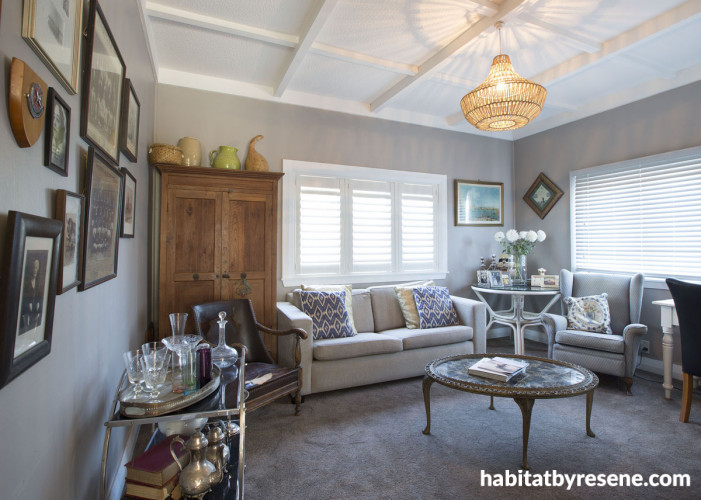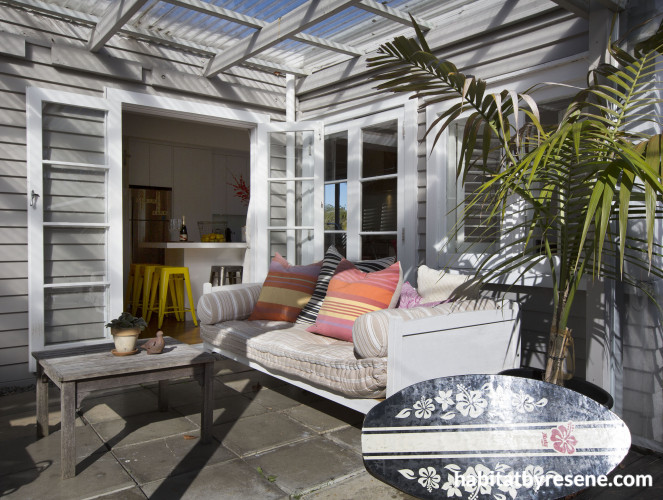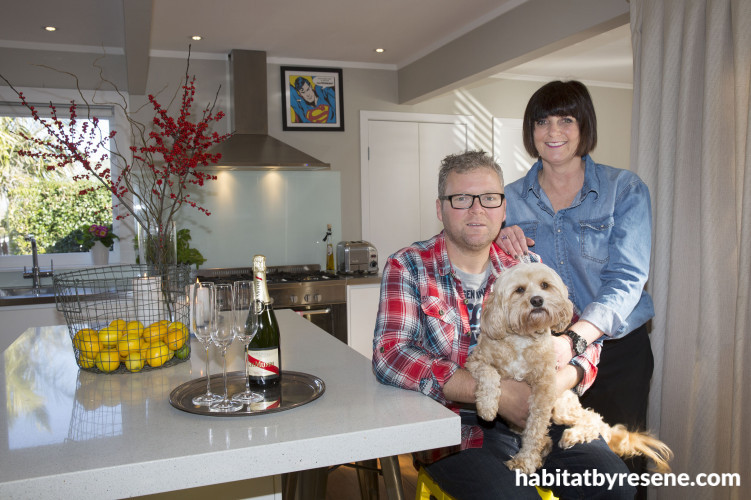 Mark and Claire's ever-changing home
There are some people who are serial renovators, doing up homes then moving on to the next project. Mark and Claire Bramwell have done their serial renovating quite differently – living in the same Spanish bungalow for 20 years, and adapting and renovating it to suit their changing needs. It's been a steady and considered process, and they think they've finally arrived at the solution that will serve them well for years to come. The result is an eclectic home wrapped in warm Resene colour.
Another reason they have stayed in the same home is the location. Living in central Takapuna, they love the lifestyle the North Shore provides. They are often found walking their dog Stella along the nearby boardwalk that follows the harbour shoreline to Bayswater or on Takapuna beach.
How did you decide on the overall look of the house?
We wanted to create areas that flowed together and which complemented each other by using similar hues. We didn't want to introduce too many colours. It's a smallish house so we wanted to give it a feeling of space, and we think the colour choices do that. We also needed colours that would look good with the wooden floors. We wanted to give a casual yet sophisticated look.
As a couple, we didn't need many bedrooms so we turned our second bedroom into another living area. It works really well as a TV room – the television is banned from the main living area.
What part of the house are you most happy with?
We are very happy with the family room and kitchen area. Mark is a chef but our kitchen was actually the last room we tackled. It used to be a closed off space, but now it's opened up, and works beautifully for entertaining as well as day-to-day cooking.
We took the cabinets right up to the ceiling to give a sense of height, and Mark was very particular about the depth of the work surfaces and other details. The kitchen was designed and made by Klassic Kitchens; they were fantastic and listened to our opinions.
We have had many fun times shared with people around our kitchen island, with our little Kent fire roaring away. In summer, we set up a thatched umbrella over a table out on the deck, string up some Chinese lanterns and eat out there.
We also love the bathroom. It's a big room so is more like a dressing room and bathroom combined. It has a little bit of elegance with the taps and vanity. We absolutely love our shutters; they give a lovely street appeal.
What's your advice for someone trying to achieve this look?
Keep it simple. Use neutral colours then introduce accent colour and texture with furniture and accessories. As a result, we don't have a particular favourite when it comes to colour. They all just work well together.
I love to accessorise; I'm definitely not into minimalism. We love using an eclectic mix of furniture but having said that, over the years we have bought some gorgeous, stunning pieces of furniture through Rose & Heather furniture. They're a real investment and have given a casual yet sophisticated finish to our home.
What was the biggest challenge?
The biggest challenge was living in our house while it was getting renovated. I (Claire) ran the project and Mark did all the painting and a lot of the plasterboard and insulation. He also repaired the old timber floors.
Published: 16 Dec 2015
Do you have a home full of wonderful Resene paint and colour? Send us some snaps by emailing [email protected].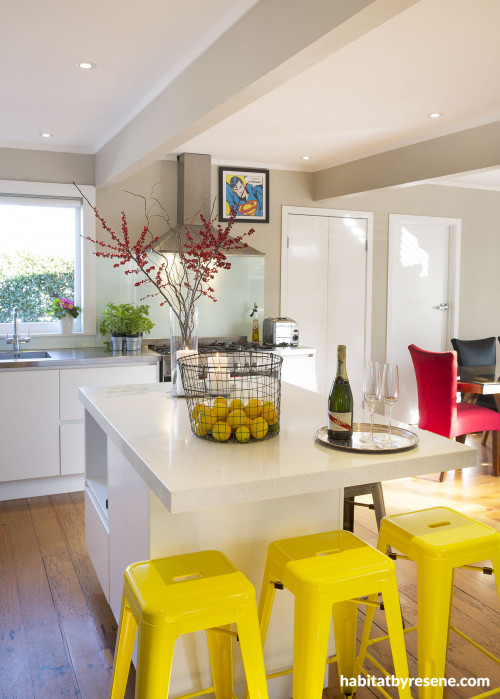 Mark is a chef, but surprisingly the kitchen was the last room they tackled. No detail was spared though, and the family loves to gather around the kitchen island. The walls are painted in Resene Quarter Napa and ceiling is in Resene Alabaster.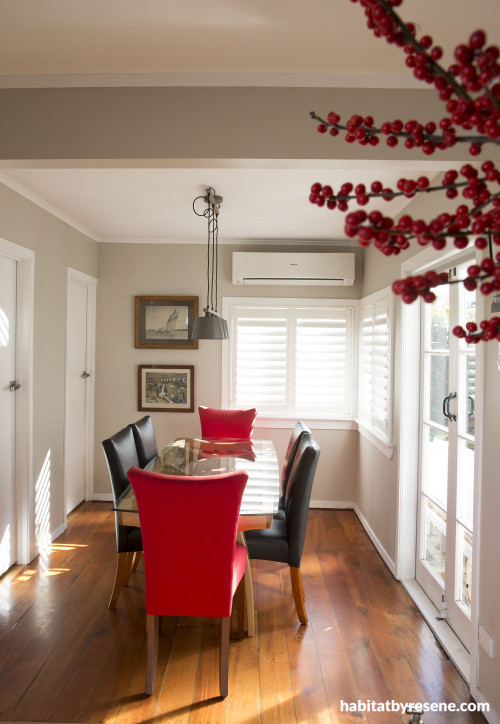 The kitchen opens up to the dining room – the walls are also painted in Resene Quarter Napa, which reveals itself as a warm tawny grey in the streaming sunlight. The ceiling and doors are in Resene Alabaster.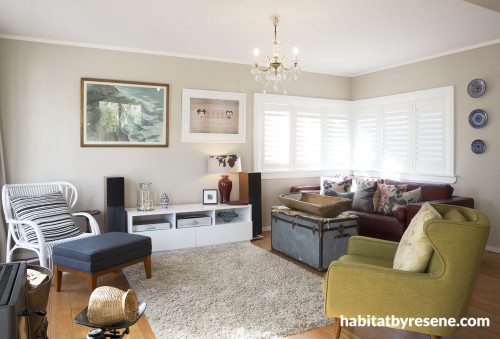 The couple decided to have two living areas, instead of another bedroom. The main living area is a place for quality family time. The television has been relegated to the other living area, also known as the TV room. Walls are painted in Resene Quarter Napa, and the ceiling in Resene Alabaster.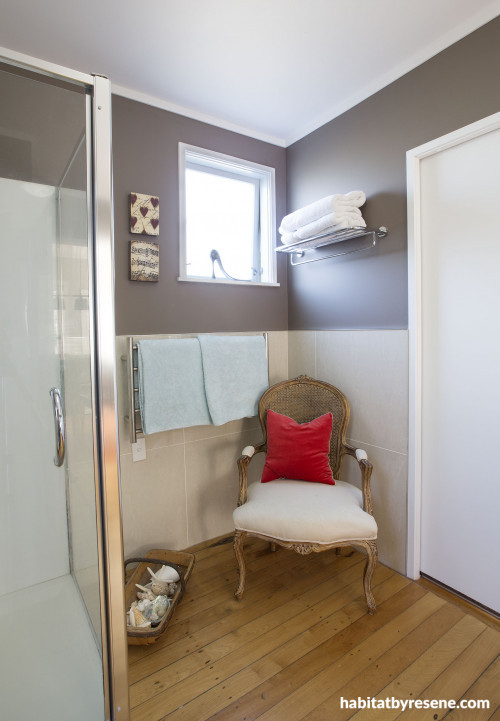 A strong choice for a bathroom, but Resene Stonehenge works brilliantly by anchoring the beachy vibe of the room. It's also another great colour choice for complementing the wooden floors, seen throughout the house.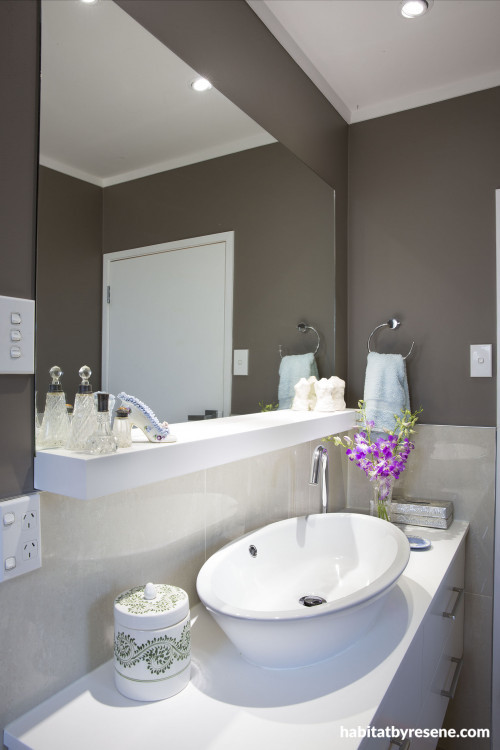 Claire loves to accessorise, and the house is scattered with mementos and family treasures.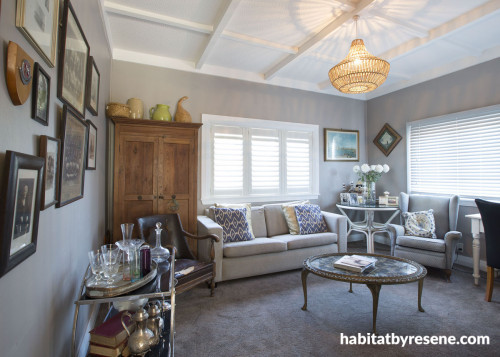 The couple sacrificed a bedroom to create a second living space, painted in Resene Stonehenge.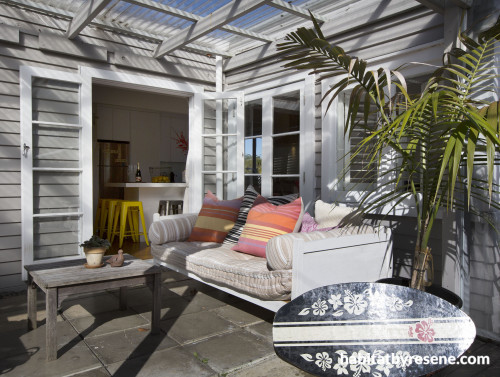 A day bed is the perfect place to enjoy the a bit of spring sun. The weatherboards are painted Resene Half Friar Grey and the trims are Resene Alabaster.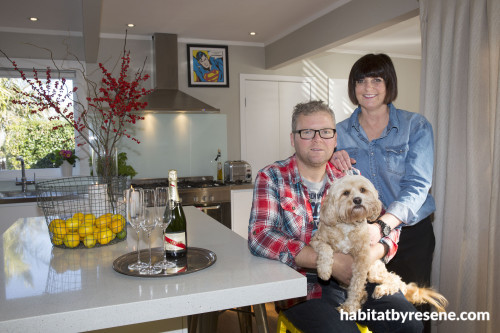 Homeowners Mark and Claire, with their beloved dog Stella, enjoying their Takapuna home – the result of 20 years of steady renovating.
Resene Quarter Stonehenge
the look
If you're stuck on what
colour to use or need colour
advice, try out the Resene
Ask a Colour Expert service.