►
◄
latest
habitat tv
blog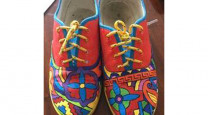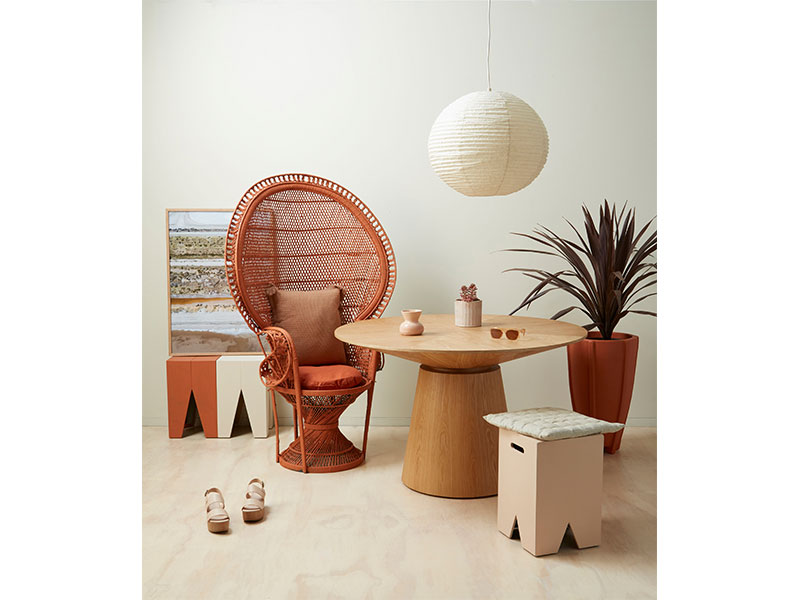 Colour me coral
13 Dec 2018
Sociable and spirited is how Pantone is describing its 2019 Colour of the Year – Living Coral.
Pantone says the choice is all about finding a little fun among the modern mania of digital technology and social media. It's a fair point – but coral can be a tricky colour to work into your interior design scheme without it becoming overwhelming.
The trick is to use on-trend subtle, slightly sunbaked corals, such as Resene Just Dance, and to begin with thinking about using them in small doses like a feature wall, then add accessories like a side table and cushions.
Coral also works well in some striking, and unexpected colour combinations. Try it with greens such as Resene Peace or Resene Waiouru to cool everything down. Use the colours in similar proportions to a plant, with coral as the flower. Shades such as Resene Just Dance also work really well with on-trend weathered blues such as Resene Liberty.
Other ways to try coral are:
Opt for a softer, pastel shade such as Resene Sorbet or the duskier Resene Shabby Chic. Add a layer of deeper Resene Sunbaked for a warm, relaxing desert sunset feel. These shades work together almost like neutrals and are a little more soothing than a brighter coral.
Coral shades work well with soft warm whites, such as Resene Half Spanish White which also work to tone the coral down.
Complete your look with natural, roughened textures such as rattan, jute and knobbly wool rugs.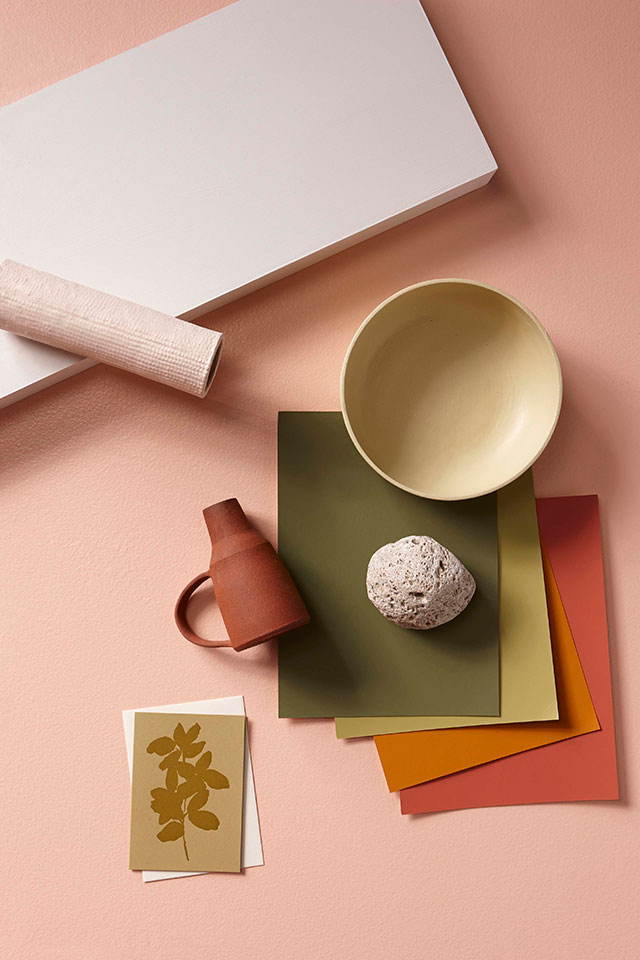 This flatlay perfectly demonstrates how earthy tones can turn coral into a soothing neutral. Here the background is Resene Waxflower, the wood shelf is Resene Quarter Tea, the vase is Resene Just Right, the bowl is Resene Yuma and the A4 drawdown paint swatches are, from top Resene Woodland,Resene Gingko, Resene Mai Tai and Resene Apple Blossom.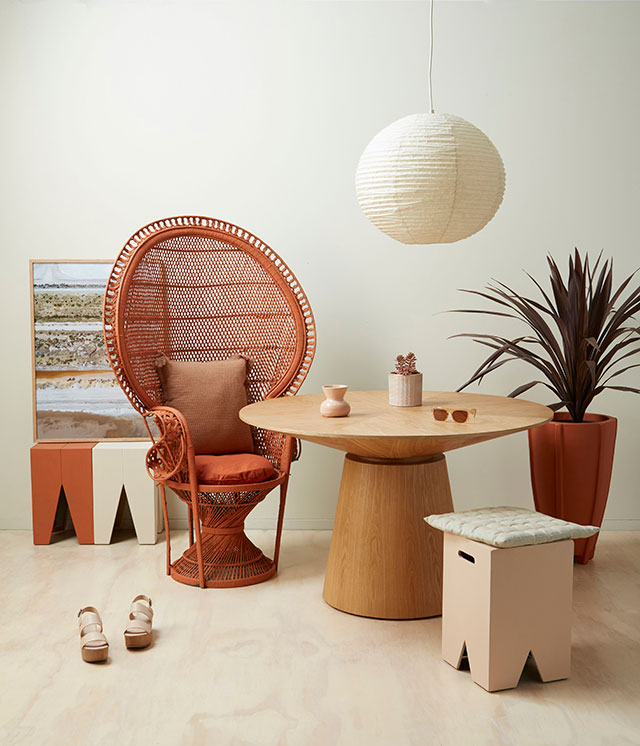 Walls in Resene Half Spanish White and a floor in Resene Colorwood Whitewash act as a cool breeze around the desert coral tones of the Resene Sunbaked chair, stool and plant pot. The paler corals of the stools painted in Resene Shabby Chic, left, and Resene Despacito, along with the green of the plant, pull everything together.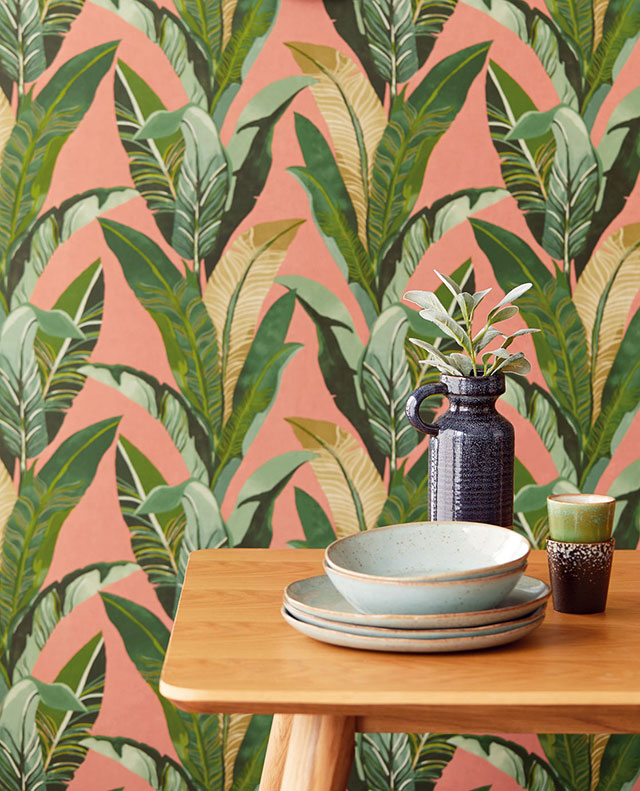 For some coral drama think about a coral-hued wallpaper such as this tropical palm pattern in Resene Wallpaper Collection design 384503, available from Resene ColorShops.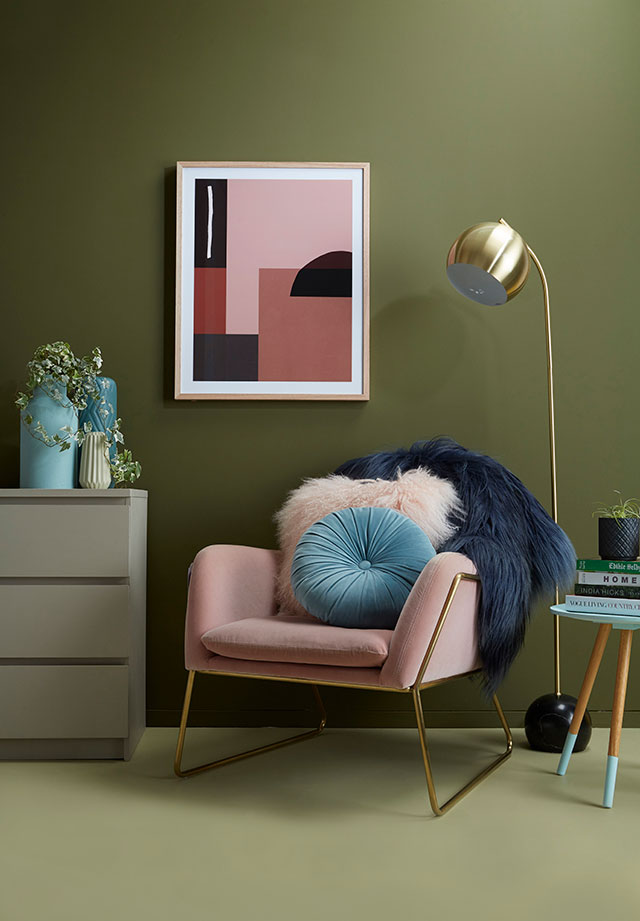 Soft pink-toned corals contrast with the bold khaki greens of Resene Waiouru on the walls, and Resene Bubble N Squeak on the floor for a modern take on the classic pink and green. Touches of blue in the dark Resene Twilight Zone plant pot as well as the furnishings lighten the look, while gold, velvet and fur elevate the space to a luxury retreat. Coral goes classy.