►
◄
latest
habitat tv
blog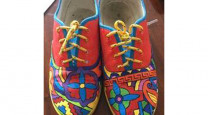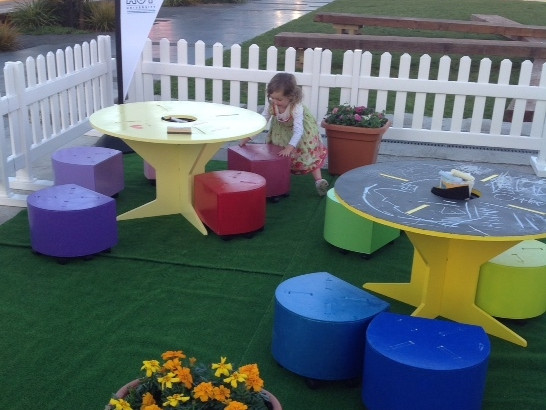 Colour at play
09 Oct 2013
Guerrilla Playspaces are brightening up Auckland CBD with a variety of bright, fun, and playful installations. The short-term, high-impact installations will serve to snap Aucklanders out of their daily grind and give them something unexpected to stumble upon.
Colour is what we do at Resene, so we were excited to help out the Guerrilla Playspaces team by sponsoring their first installation – the Flower Petal Seats, built for kids but tough enough for adult kids too! The Flower Petal Seats were finished in paints from the Resene KidzColour range and coated with GraffitiShield to give them all the brilliant colour, high gloss, and resilience they needed to be totally kid friendly.
The Flower Petal Seats first appeared at Architecture Week at Silo Park late last month, and will go on to liven up other areas in Auckland. Guerrilla Playspaces is a project of the Committee for Auckland's Future Auckland Leaders Programme, dedicated to making Auckland a great place to live and work.