►
◄
latest
habitat tv
blog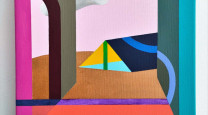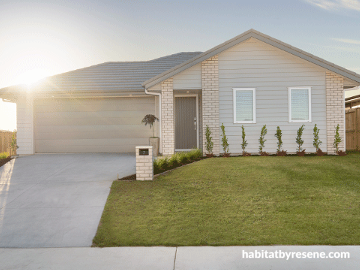 Home is where the heart is: Take a look inside this flawless Heart Foundation Lottery home
11 Aug 2021
The opportunity to create an elegant home in the beautiful Bay of Plenty beach town of Papamoa, with its white sand and rolling surf, is one that many of us would relish.
Trace Beaumont-Orr of Décor Design, who has made waves in Heart Foundation Lottery first prize homes before, once again worked her magic to bring out the beauty of this brand new Jennian home.
The four-bedroom fully furnished home, which is valued at more than $900,000, is perfectly located just five minutes' drive from Papamoa beach.
Liz Halpin, Lottery Operations Manager at the Heart Foundation oversaw the design along with Trace, bringing a prize-winning home to market is a culmination of months of planning, project management and execution. She says to complete the property in readiness for the Heart Foundation Lottery programme requires a great deal of teamwork.
What was your design brief?
Liz says the goal was for the home to blend seamlessly with the community's fresh, beachy feel.
The home is located in a new subdivision in what is now the largest residential suburb of Tauranga. The home needed to suit a diverse community, as the community was quickly growing into a vibrant hub for families, especially those keen on surfing and fishing, while also being a relaxed community for existing residents.
This fine balance was achieved using Whitehaven brick from The Brickery for the exterior, which is a soft white clay brick with a hint of beige that spoke of relaxation and modernity.
What colours did you choose?
We combined grey grouting with the exterior brick cladding that looks great with generous landscaping. This was offset by the Sandstone Grey garage door and front entrance, while the James Hardie Linea was painted in Resene Silver Chalice to bring it all together.
Resene Rice Cake was selected for the internal wall colour, while the ceilings, window frames, skirtings, doors and frames were painted in Resene Eighth Akaroa. The playful nature of the bedroom wall screens allowed us to keep a neutral colour palette, introducing additional texture with furnishings and beautiful bed linen to complement each bedroom.
What was the biggest challenge for this project?
We were keen to maintain the feel of a warm family home, and at the same time provide a contemporary space fitted out with current furnishings and appliances. To achieve this, we decided to use brighter, patterned vinyl flooring in the front entrance, kitchen and utility areas to give it a distinctive look and feel.
This added a colour lift to the compact, yet open kitchen, as well as the bathroom areas. Fisher & Paykel kitchen appliances were installed including the stylish French door fridge freezer.
What was your favourite aspect of the design?
I love the jungle-themed wall screens used in the two double bedrooms. The use of textured wooden venetian blinds throughout the house gives the feel of being in a tropical setting. Clever use of neutral coloured living and dining room furniture further added the opportunity to include texture with crockery, greenery and wall décor.
Tell us more about Jennian Homes and the Heart Foundation?
This home is the latest build by Jennian Homes, exclusively for the Heart Foundation Lottery, as part of a long-term partnership that gives New Zealanders a chance to win quality homes in attractive locations around New Zealand. All homes are finished with Resene colours – inside and out.
Funds raised from the Heart Foundation Lottery go towards life-saving heart research and helping more than 170,000 Kiwis living with heart disease.
For more of Trace's work, visit www.decordesign.co.nz
For more about the Heart Foundation Lottery and to win this incredible home, click here.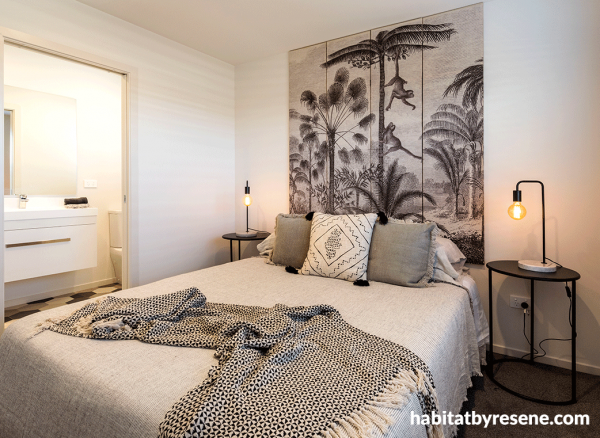 Resene Silver Chalice was used on the James Hardie Linea cladding to bring the colour of the brick together with the Sandstone Grey garage and front door.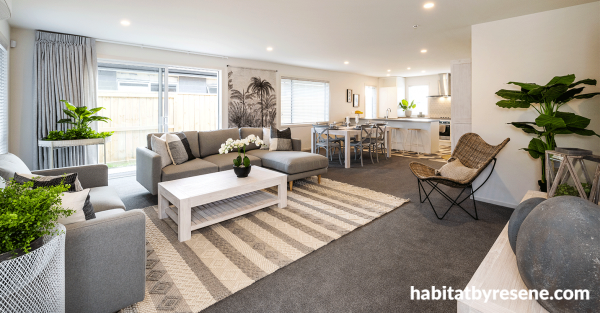 This inviting, texture-rich living area was brought to life with the use of Resene Rice Cake on walls and Resene Eighth Akaroa on ceilings, window frames, skirtings and doors.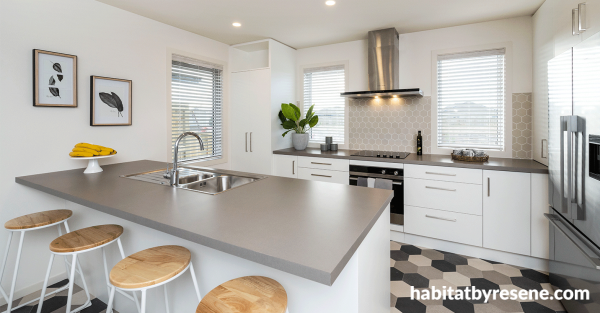 Patterned vinyl flooring in kitchen was used to provide a distinctive look and feel, offset by Resene Rice Cake and Resene Eighth Akaroa on the ceiling and window frames.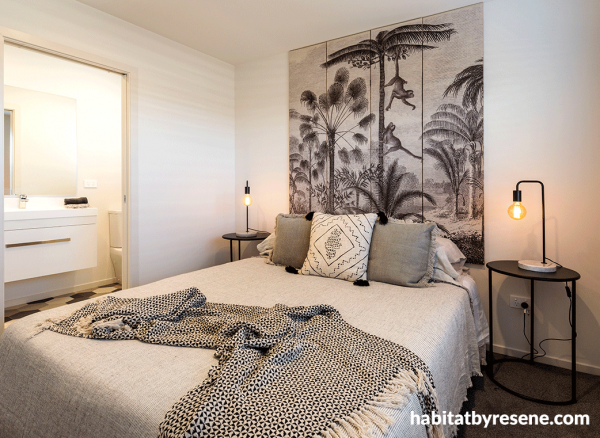 The use of neutral Resene Rice Cake on walls and Resene Eighth Akaroa on the ceiling and door frames accentuated the playful nature of the bedroom wall screens and the texture of the furnishings and beautiful bedlinen.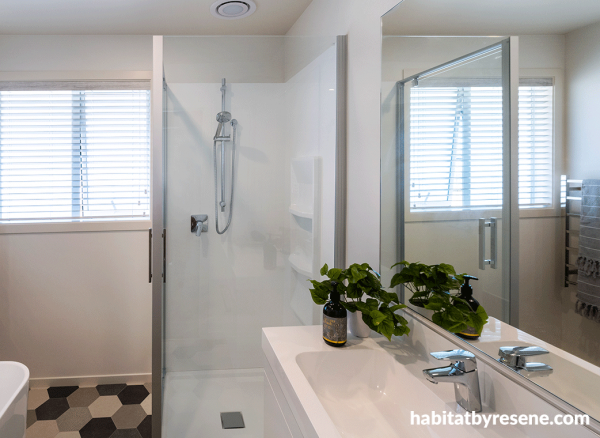 Contrasting, patterned vinyl flooring in the bathrooms blends beautifully with Resene Rice Cake on walls and Resene Eighth Akaroa on ceilings and wall frames.
Published: 11 Aug 2021