►
◄
latest
habitat tv
blog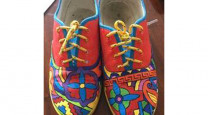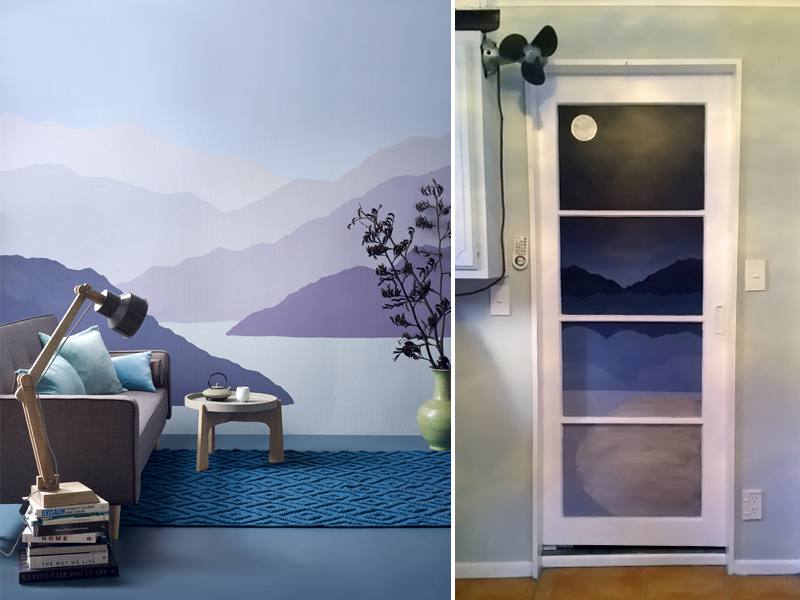 Just like our cover…
13 Oct 2016
We said it was easy to replicate the hills mural on the cover of our Autumn/Winter issue, and one reader has proved us right… with his own twist.
Craig Hall wasn't impressed with the state of his flat when he moved in, so he added his own artistic flourish inspired by our cover, choosing a door as his canvas.
He used Resene testpots in Resene Lynch, Resene Blue Night, Resene Tangaroa, Resene Silver (metallic), and Resene Cello, blending some of the colours for a more subtle tonal effect. It all goes very nicely with the Resene Tasman walls.
While Craig is a decorator by trade, working from Capital Decorators, he said the mural was very easy to achieve.
Show us your creative endeavours using Resene paint. Simply email a photo to [email protected].