►
◄
latest
habitat tv
blog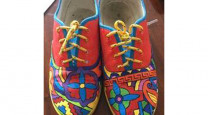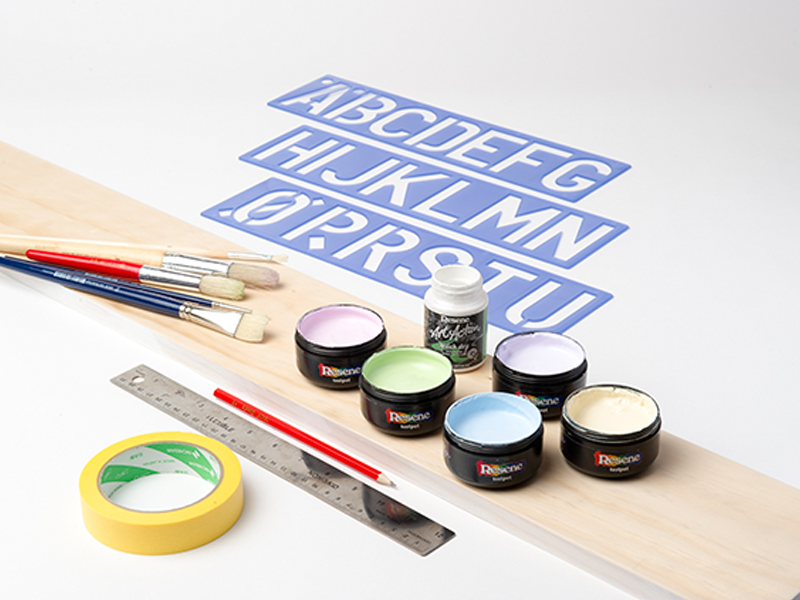 Kid's corner
13 Jul 2016
The kids don't need to be twiddling their thumbs these school holidays. We have so many fun projects for them to turn their hands to. Stock up on Resene testpots from your local Resene ColorShop and let their imaginations run free. Here are a few of our reader favourites:
Toy boxes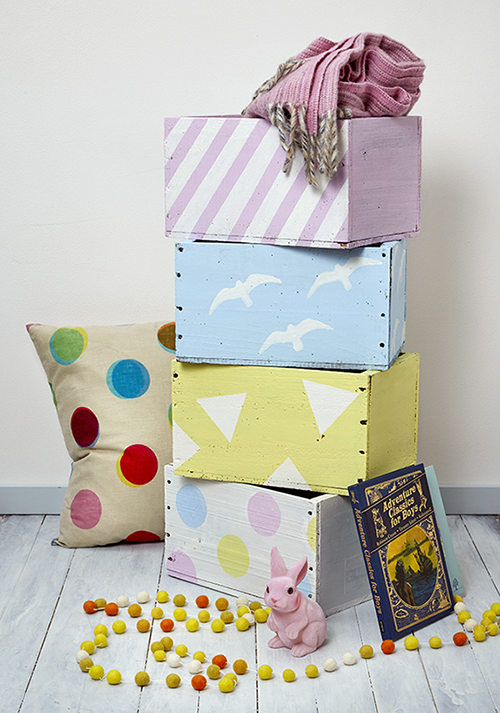 Bring old nail boxes back to life with Resene testpots and interesting patterns.
Read more Easy paint projects
Blackboard city
?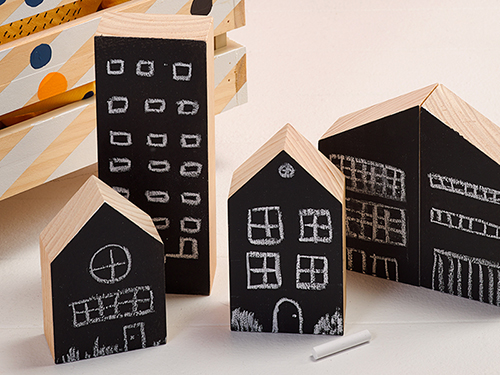 A rather cute, and different, idea for playtime... blackboard cities! Use Resene Blackboard Paint on plywood for this easy-peasy project.
Read more Good looking... and clever
Height measuring stick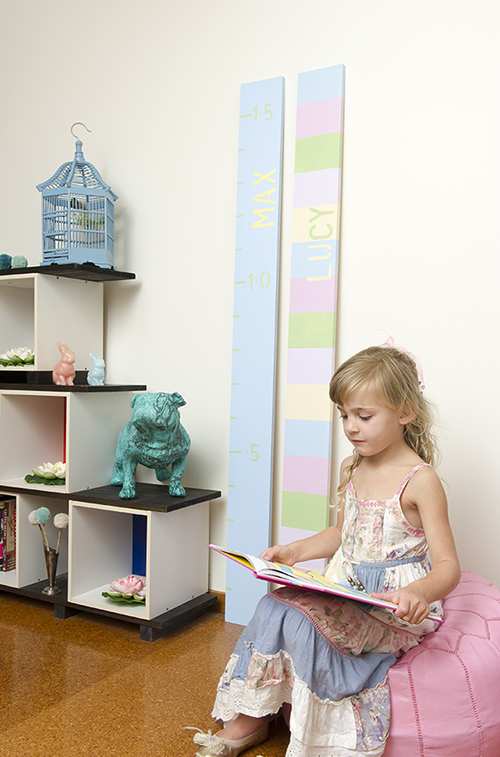 Every kid needs a measuring stick to track their growth. Why not make your own?
Read more Kid's DIY: Measure up
Play tent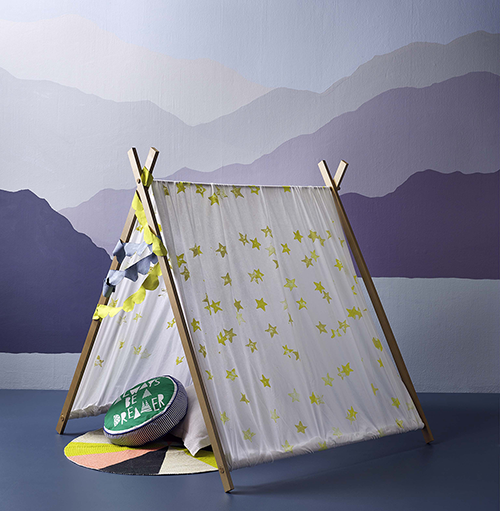 Who doesn't love to play hide and seek, or have a cubby to escape to? This DIY project also introduces kids to the joys of potato printing.
Read more Take one Resene testpot...
Recycled robot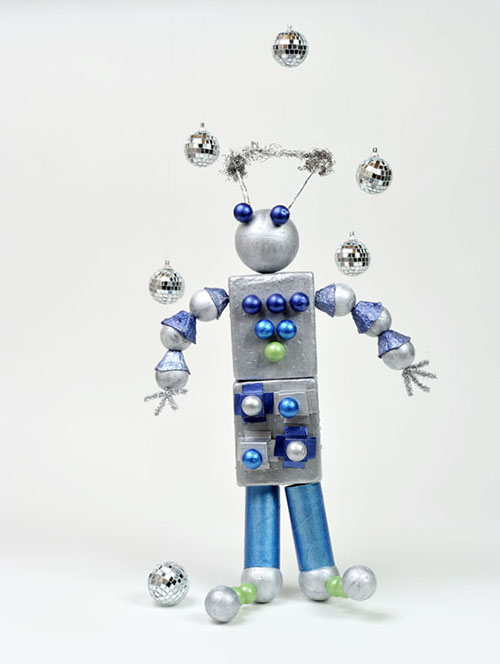 Get the kids excited about recycling with this glamorous-looking robot.
Read more Boredom busters
Find other creative kids projects, perfect for the school holidays, here.