►
◄
latest
habitat tv
blog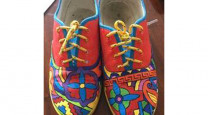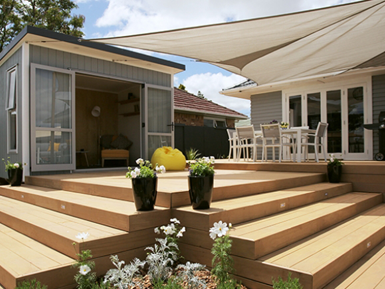 Our First Home: The Wottons win
20 Apr 2016
Our First Home's Wotton family have come out on top in the competition, taking out the grand prize and banking a total of $199,284.
The Wottons sold their Henderson home on Sunday night for $780,000, making a profit of $99,284 and a percentage gain of 14.59%.
Two other families competed in the hugely popular TV ONE show. The Pearce whanau sold their three-bedroom Henderson home for $807,000 resulting in a profit of $17,717 and a percentage increase of 2.24%. The Roughan family sold their colonial style house in Te Atatu South for $800,000, banking them a profit of $22,432 and adding 2.88% value to their home.
The emotionally charged show final on Tuesday night saw the Wottons announced as the winners of the $100,000 grand prize for the kid's first house deposit.
The result is a dream come true for the Wottons and Bex and Josh look forward to exploring their opportunities and finding their own first home.
"We're delighted to have won the competition and we're incredibly proud of what we achieved." For Bex and Josh this is a huge leg-up for their future together. "We had extremely worthy opponents who created amazing homes and we wish them all the best for their futures. We'd also like to thank all our family and friends, as well as the show's sponsors, and the viewers for the support we've had up and down the country."
---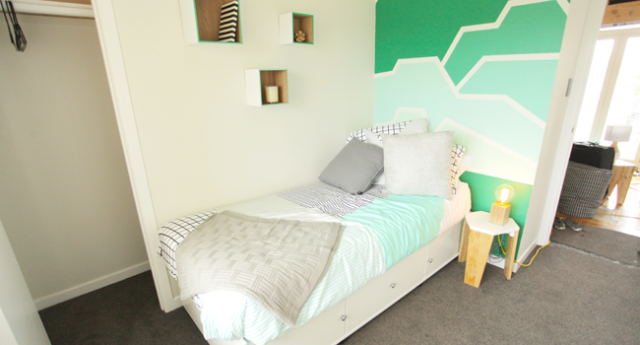 Inside the house, a highlight was the stunning bedroom mural inspired by the picturesque green skyline of the Waitakere Ranges.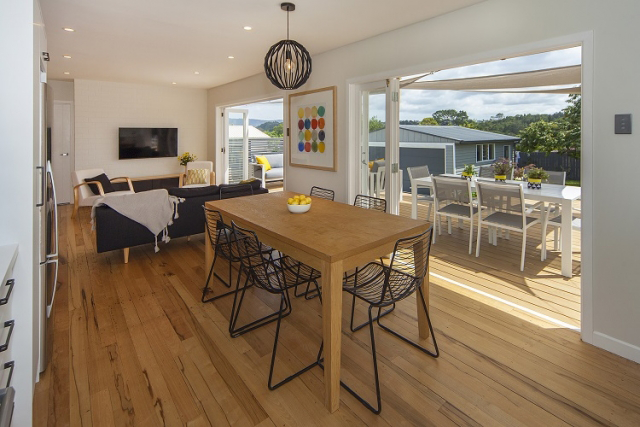 The Wotton's open plan living area, with walls painted in Resene Merino and trims in Resene Alabaster.
---
Visit www.ourfirsthome.co.nz to see more photos of the room reveals, as well as great renovation tips and tricks from the experts.