►
◄
latest
habitat tv
blog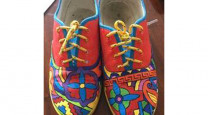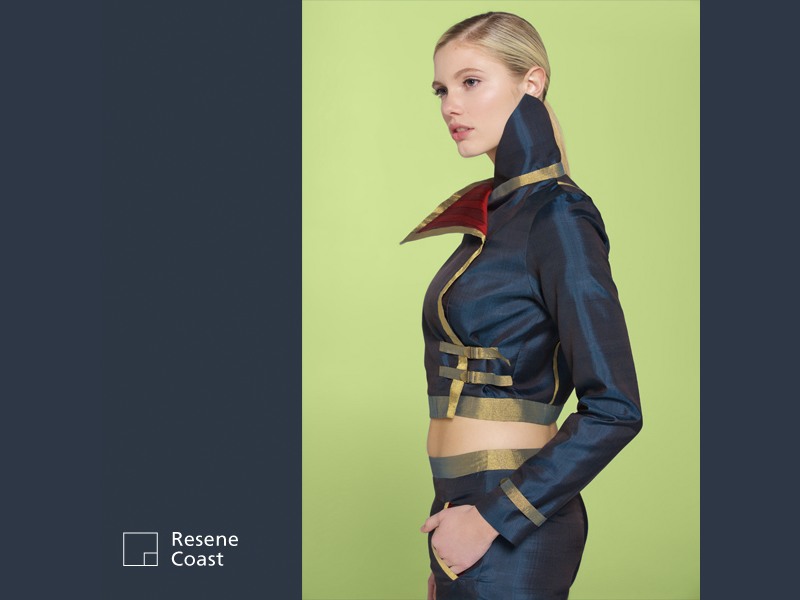 Pantsuit takes Resene fashion prize
31 Aug 2016
Wellington student Clare Weterings has won top honours in 2016's Resene NZ Fashion Tech Colour of Fashion.
In the third year of this education project, diploma students at NZ Fashion Tech (Auckland and Wellington) were asked to design and make a fashion garment in silk. Ten were selected to open four Resene Designer Runway shows at the recent New Zealand Fashion Week.
According to one of the judges, fashion curator Doris de Pont, Clare's striking pantsuit design, made to match paint colour Resene Coast, was: "made to perfection". Inspired by the architecture of a Swiss watch museum, Doris de Pont said: "A new silhouette deftly emerges from every angle, just like the museum in Le Brassus Switzerland which had captivated Clare's attention."
Says Clare: "Looking from an aerial view of the Audemars Piguet watch museum, the beauty of the building cannot be seen, but change the angle and the building appears. I love the spiraling curves and simplicity of the structure. I wanted to contrast the outer layer of my garments with both subtlety and authority, then surprise the viewer with colour when they least expected it.
"The collar partially obscures the face, playing with a contrast between freedom and restriction. The facings are in a dark red contrast and the buckle closures on the front and sleeves fit the architectural aesthetic. The jacket and pants are separate but work together," she says.
Celebrating 70 years of making paint for New Zealand this year, Resene has a long-held tradition of celebrating designers who use colour in unique and interesting ways and the company supports many projects in art, architecture, fashion and education.
View the Resene Fashion Tech NZ Colour of Fashion gallery online.