►
◄
latest
habitat tv
blog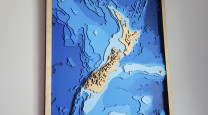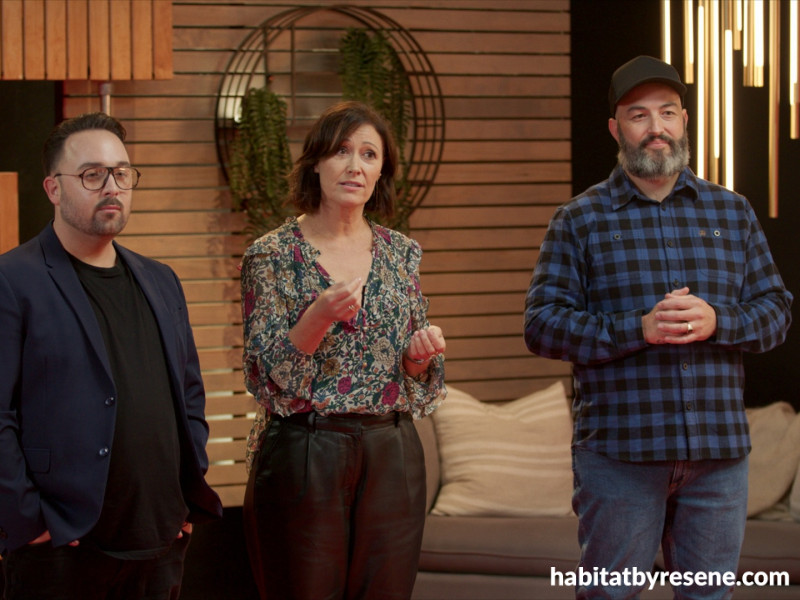 Ready for re-do week on House Rules?
17 Oct 2023
After an explosive week last week on House Rules, the teams were left feeling uneasy when Char and Violet scored everybody a one – despite their giant efforts. As a result, two teams were eliminated, and three were left to fight for the lifechanging prize.
With the leaderboard wiped clean, it's time to put the negativity behind them and move forward. It's week six, and that means re-do week. The remaining three teams have a chance to impress the judges by re-doing a space in their own home, but there will still be rules to follow:
House rules for re-do week:
You may work on either the main bedroom or the living room, but only one
You have a budget of $5000
Transform the space to reflect your original house rules
You must stay together at all times
You have 72 hours – and this started immediately!
Let's see how they did…
Martinique and Andre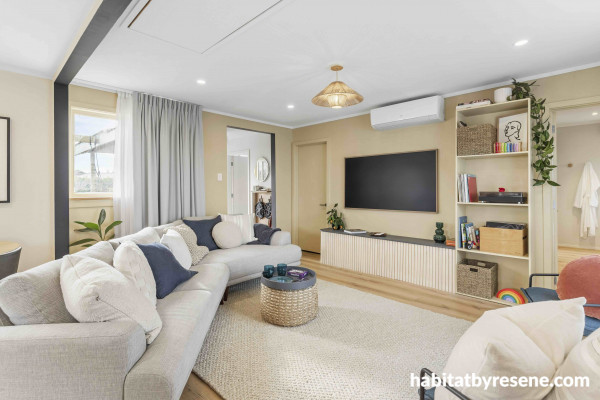 With the hope to open their living room back up and add more clever storage, Martinique and Andre added an angled couch to create more room and both visible and hidden shelving near the TV. They repainted the room to Resene Half Putty to provide warmth in their family space, with beams in Resene Half Shark. The ceiling is painted in Resene Rice Cake.
Char and Violet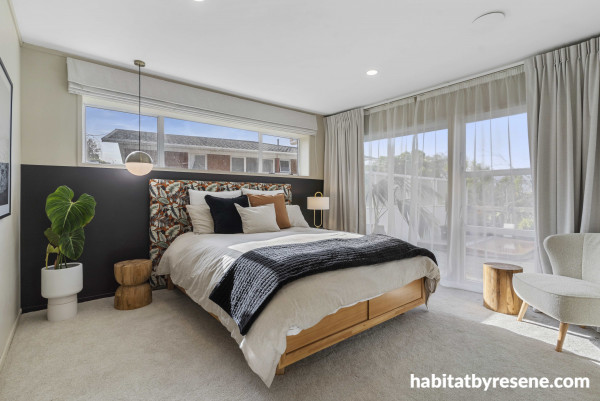 Char and Violet chose to create a custom fabric bedhead and add colours to the main bedroom to reflect their original 'Byron Bay' house rule. They kept the original wall colour of Resene Half Akaroa, but added a feature colour of Resene Bokara Grey behind the bed. The ceiling is painted in Resene Alabaster.
Jemma and Alvaro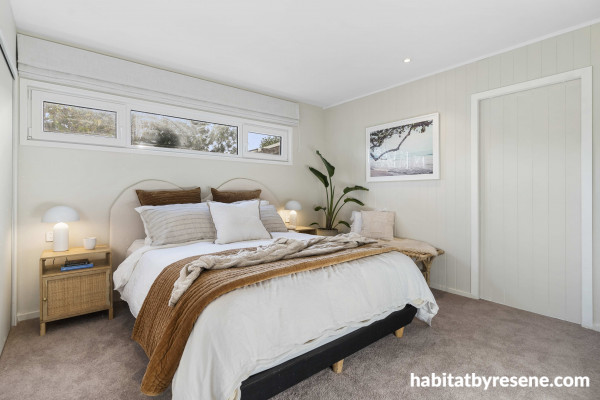 Jemma and Alvaro added some much-needed décor to their room which was lacking after week one. They removed the simple bedhead and added a new one, painted the trims in Resene Quarter Rice Cake to cover up untreated wood and dressed the bed in rich tones and lush fabrics. The walls are painted in Resene Rice Cake and ceiling in Resene Eighth Thorndon Cream.
Will the remaining teams' efforts be enough to score them the points they need to win? And who will be in the running to win the lifechanging prize that could change their lives forever? Tune in to find out.
House Rules NZ streams first on ThreeNow with episodes uploaded at 12pm each day.
It then airs on Three - three times a week; Sundays 7pm, and Mondays and Tuesdays at 7:30pm.
Published: 17 Oct 2023