►
◄
latest
habitat tv
blog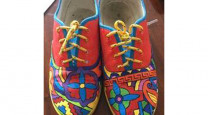 Registered Master Builders House of the Year turns 30
29 Jul 2020
The Registered Master Builders House of the Year competition celebrates building excellence in New Zealand. The awards turn 30 this year, with hundreds of beautiful Kiwi homes having been part of their journey. We take a look back at some of the previous Supreme New Build Winners.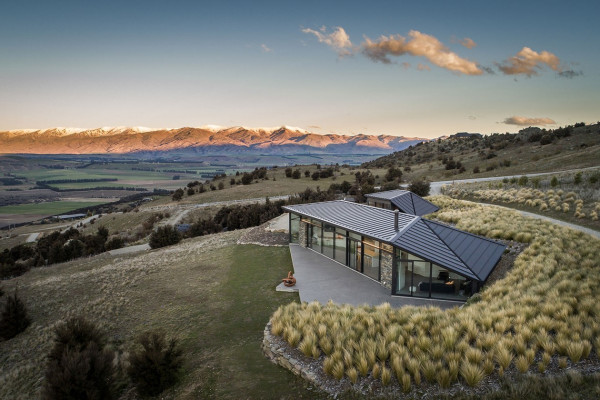 2019 Supreme New Build Winner – A striking home set in the foothills of Mt Pisa, designed by architect James Stockwell and built by Spearhead Developments, Southern.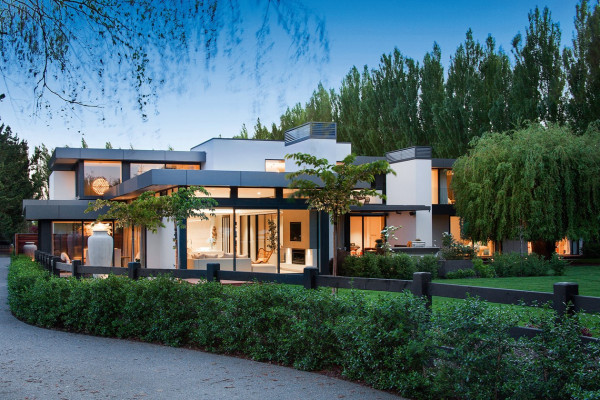 2018 Supreme New Build Winner - All sharp lines and modern, this house, built by Metzger Builders Ltd, with six-bedrooms and ensuites is flooded with natural light and packed with state-of-the-art features.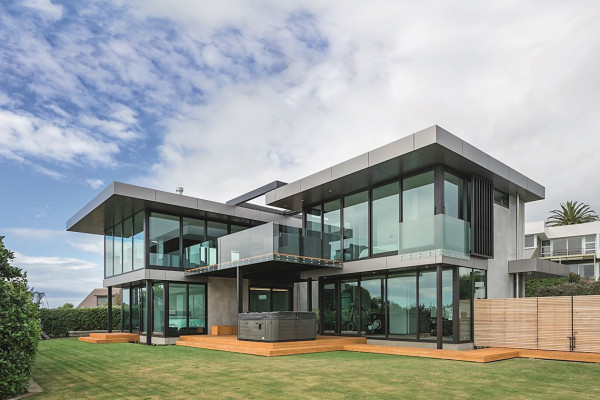 2017 Supreme New Build Winner - Built by John Creighton Builder Ltd, this home took out the Supreme award both regionally and nationally. Simple yet striking in a contemporary exterior of concrete, aluminium and glass, this Christchurch abode speaks volumes.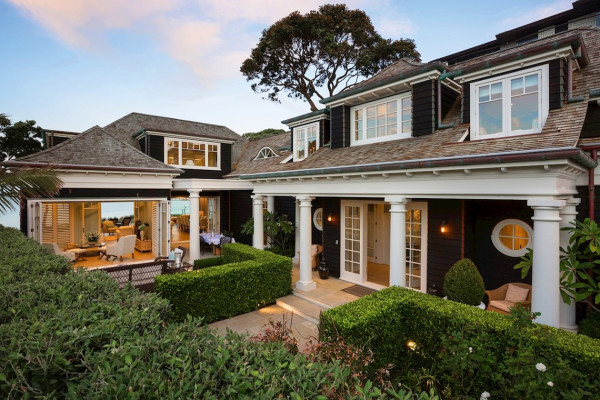 2016 Supreme New Build Winner – Built by Richard Davidson Builders Ltd, this Cape Cod-style stunner features five bedrooms, four bathrooms and three living spaces. The architecturally designed home features striking structural detailing, alfresco spaces and a sumptuously decorated interior.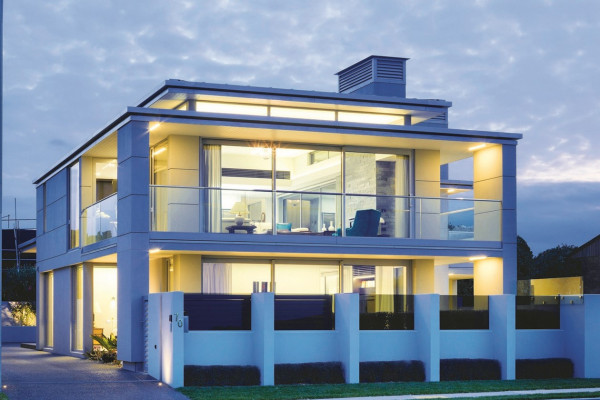 2015 Supreme New Build Winner – Built by Shaw Builders, this luxurious coastal home was built to maximise the views and sun.

2014 Supreme New Build Winner – Situated close to the beach, this well-designed home gives the owners various living options. As you walk in the front entry, the hallway meanders down gentle ramps to beachfront views. A matching in situ concrete fireplace and chimney is also found in the main living space, together with the timber floors and poplar plywood ceilings, in a home that has been meticulously built by PSL Construction Limited.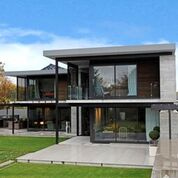 2013 Supreme New Build Winner – With a cleverly constructed in situ concrete wall positioned between the living and sleeping spaces as its backbone, the build by Phil Benton Builders successfully incorporated a mixture of concrete, tiles and marble. The rawness of the concrete, layered steel frames and aluminium-edged roof planes are offset by the use of wood elements including oak internal joinery giving the spaces a sense of warmth and quality.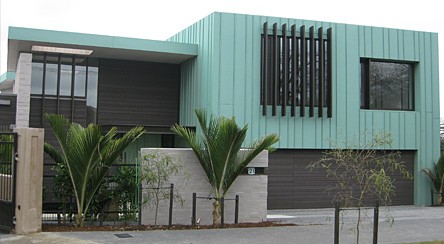 2012 Supreme New Build Winner – This was the second House of the Year Supreme Win by PSL Construction Limited. They used construction techniques that were innovative at the time, including a concrete floating floor slab and aluminium double-glazed sliding doors. Large rugged walls of bagged block create six-metre-high hanging spaces, superbly balancing the structure.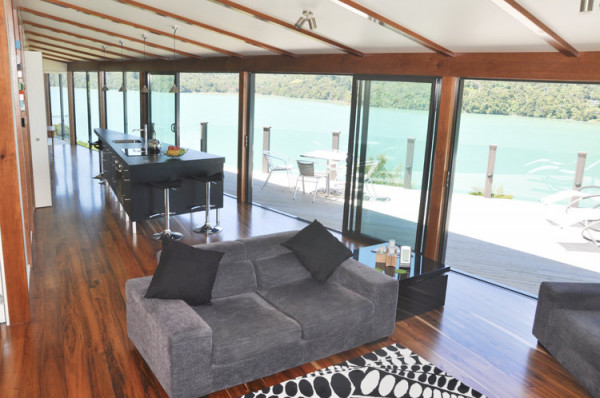 2011 Supreme New Build Winner – Glenroy Housing pulled off an intense build for this four-bedroom Marlborough home with stunning views across the water. Acute angles highlight the dramatic environment. The judges commended the builder for giving the small house more thought per square metre to this home than any other entry.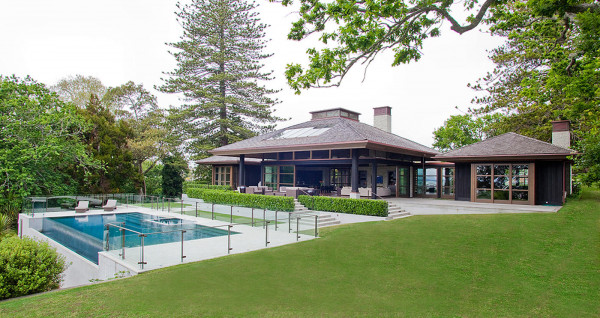 2010 Supreme New Build Winner – This Auckland home was Lindesay Construction's second House of the Year win. The single level stunner was constructed from about 15 different species of chemical-free timber and was built with attention to detail in every area across a large scale.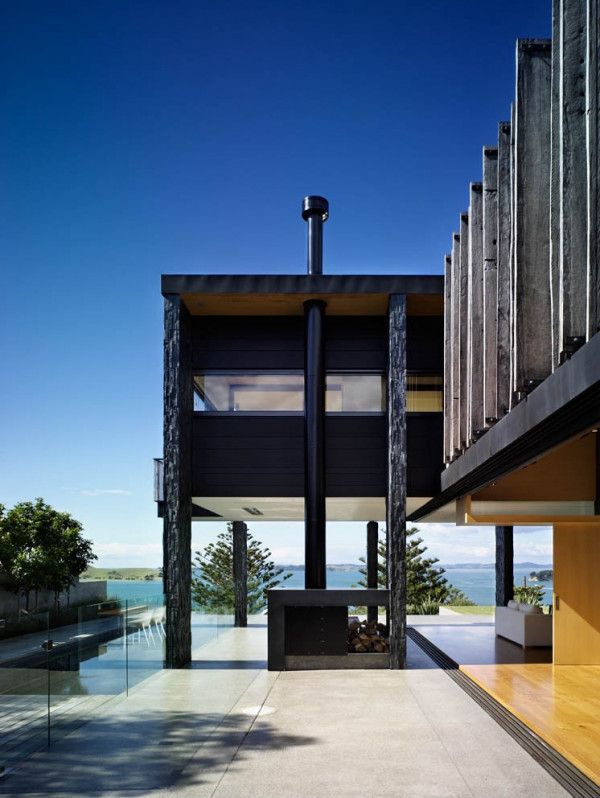 2009 Supreme New Build Winner – This home by PSL Construction Limited was beautifully crafted and exceptionally designed. Featuring anthracite zinc cladding, stone, cedar battens, recycled ironbark sunshades, French oak flooring, plywood ceilings and honed concrete terraces, the construction had a degree of difficulty and detailing that the builders delivered with a magnificently crafted interior and exterior.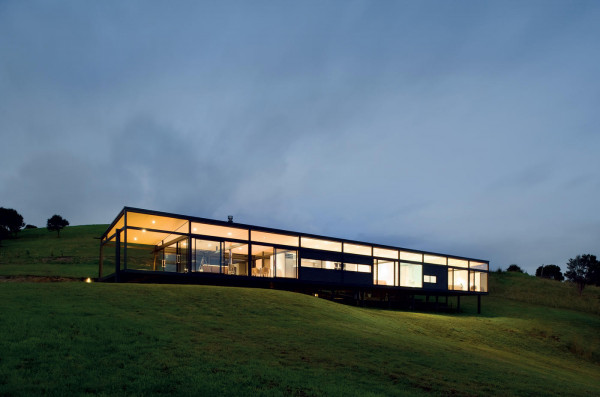 2008 Supreme New Build Winner – Architecturally designed, this elegant holiday home perfectly melds with the surrounding environment. The property was put together with exquisite detail by Lindesay Construction, resulting in an artful home.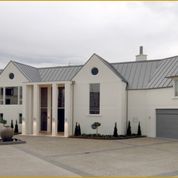 2007 Supreme New Build Winner – This family home in Maori Hill, Dunedin, represents modern simplicity. JJ Oskam Dunedin paid outstanding attention to detail, with features including an indoor swimming pool, wine cellar, chef's kitchen and mirrored glass tiled alcove purpose-built to display a Harley-Davidson motorcycle.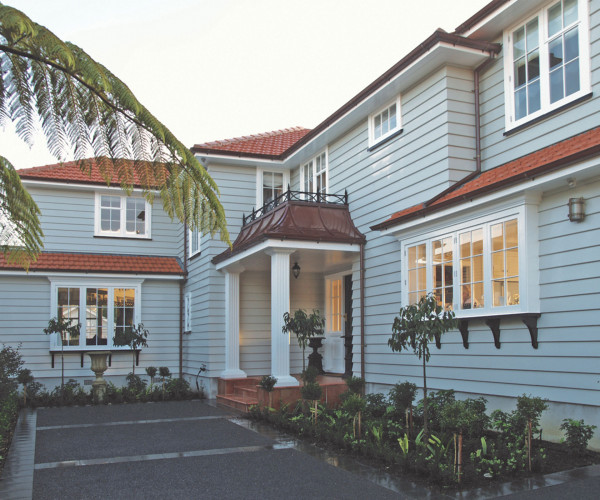 2006 Supreme New Build Winner – The four-bedroom home was dramatically transformed from a solid but unspectacular 1940s suburban house into a grand hilltop mansion, worthy of its magnificent site and stunning 180° views of Wellington's harbour and cityscape. With impeccable workmanship throughout by NT Stevens Ltd, the finishing on this home was flawless.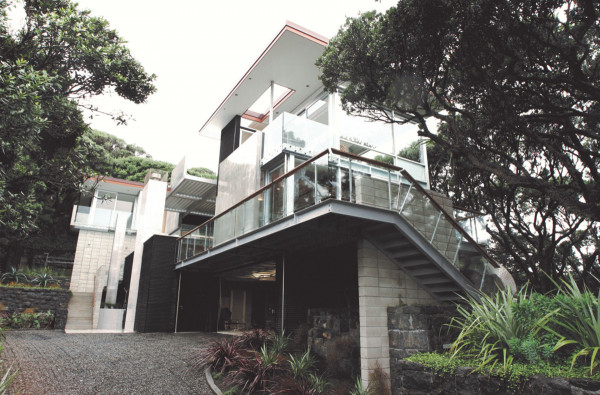 2005 Supreme New Build Winner – This architecturally designed home is organised around an internal black honed block. Barton Builders Ltd completed the project faultlessly.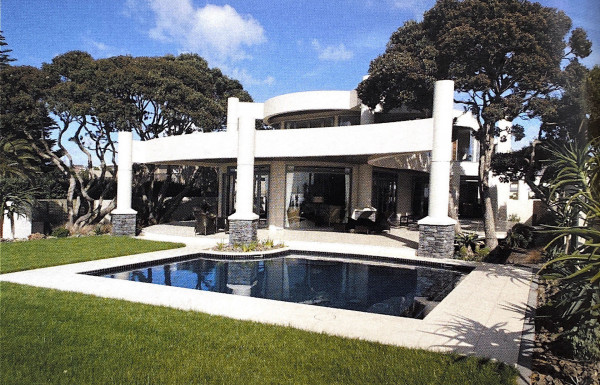 2004 Supreme New Build Winner – This stunning five-bedroom home on Auckland's North Shore is a unique house of exceptional quality and showcases G J Bonham Builders' outstanding skills and workmanship.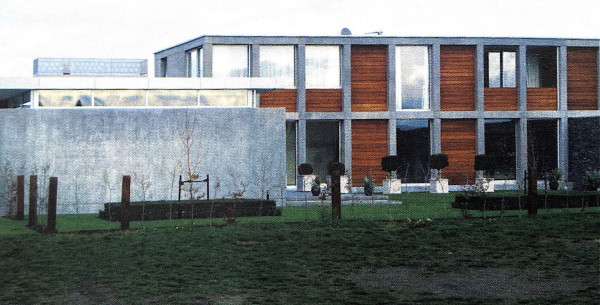 2003 Supreme New Build Winner – Quality and collaboration are two key traits of a Master Builder – and this unique home demonstrated these qualities. Clive Barrington Construction's winning entry in 2003 included outstanding construction skills and great teamwork.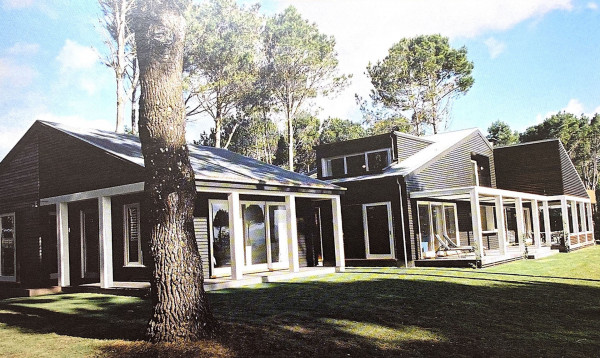 2002 Supreme New Build Winner – This house illustrated the close relationship between the owners, architects and the building team - Rod Percival Builders Ltd. The home graces a superb site set amongst majestic mature trees, on the beachfront. The skills of all trades in the construction team are evident in every aspect, culminating in high-quality finishing throughout the project.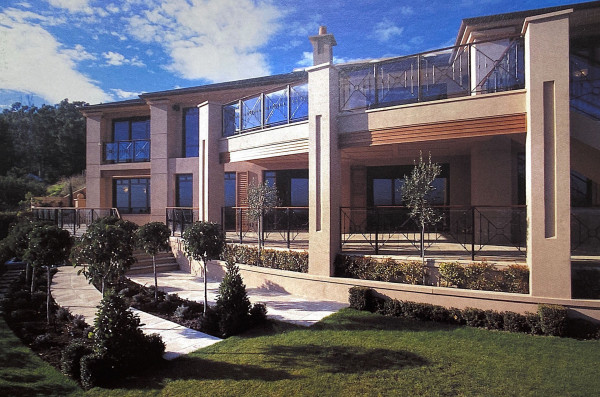 2001 Supreme New Build Winner – The collective skills of the construction team are evident in every aspect of this house, from the extensive site works to the Tudor-style slate roofing. Design Construction Ltd demonstrated their high standard of workmanship and the ability to work seamlessly with everyone involved in the project.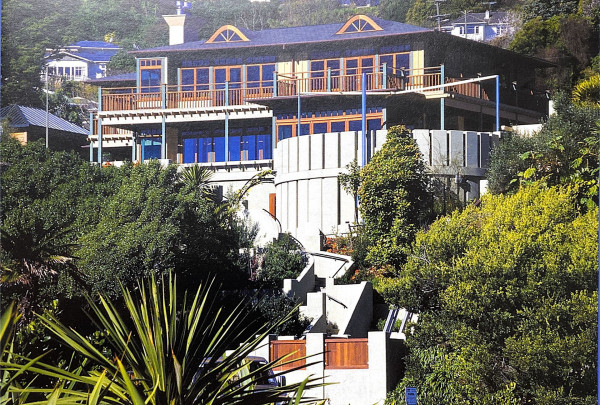 2000 Supreme New Build Winner – Ian McCully Builders Ltd, put major effort into this project, and it paid off with a remarkable home and became the first 21st Century House of the Year win. The beautifully constructed home features timber windows and joinery with specially designed stained glass. The delightful result suited the site and the region.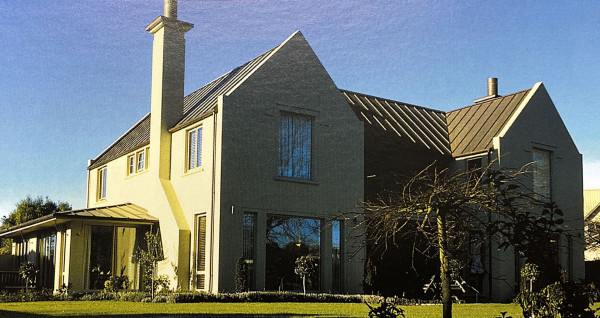 1999 Supreme New Build Winner – This outstanding two-storey home in Christchurch was worthy of its award in 1999. Walking through the house it is easy to notice the high-quality finish of the internal spaces and beyond. The choice of materials used throughout the house, their appropriate use, and the workmanship by Replica Homes Ltd involved culminated in an outstanding, well-built family home.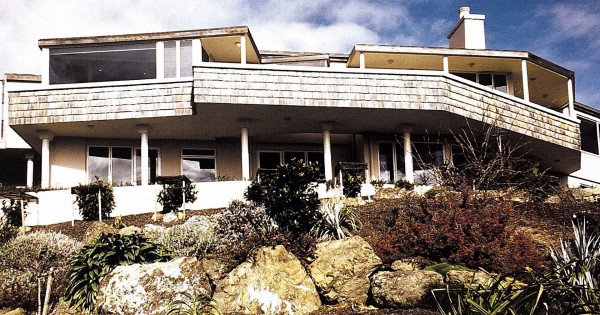 1998 Supreme New Build Winner – The property boasts an extensive view of Nelson. The home is an excellent example of a well-coordinated project from beginning to end and showcases Wilkes Construction's craftsmanship.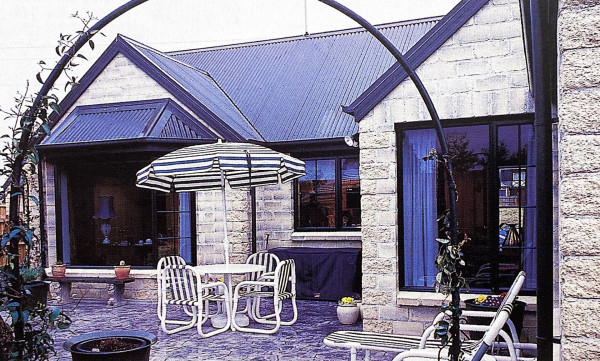 1997 Supreme New Build Winner – This country cottage-style townhouse in Timaru exudes more than a little hint of yesteryear. With the benefit of modern building materials, technology and design skills, two distinctive eras were successfully brought together by builder Rickie Shore. Extensive attention to detail authentically reproduces the past.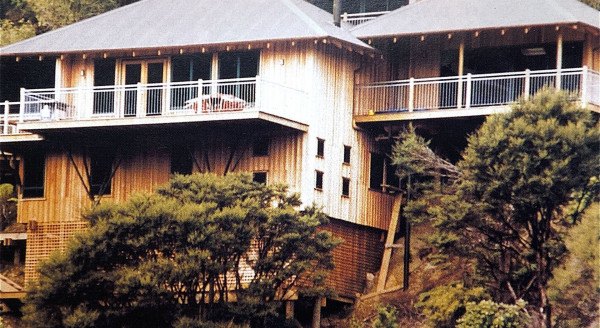 1996 Supreme New Build Winner – Designed initially to be used as a holiday home with the possibility of it becoming a retirement home for the owners, this simple, unobtrusive home is at one with nature. The quality, detail and precision of workmanship is a tribute to builder Barry Hutchison, who successfully conquered the constraints of a 35-degree slope and hard-to-reach site.


1995 Supreme New Build Winner – This project was a rare opportunity for any builder. It came with a brief from a knowledgeable client and a top architect's interpretation and drawings. Bradford Construction Co Ltd was welcomed as a partner in constructing a new homestead for the historical Mt. Somers Station in Canterbury.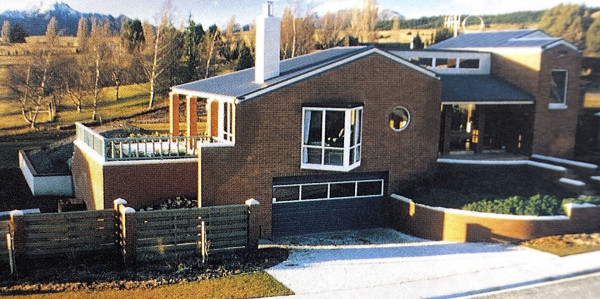 1994 Supreme New Build Winner – Philip Bayne Builder demonstrated that it wasn't just Master Builders in the North Island that could build outstanding homes. This brick home with mountain views was a stand-out in the competition and featured the latest trends in design, materials and building techniques.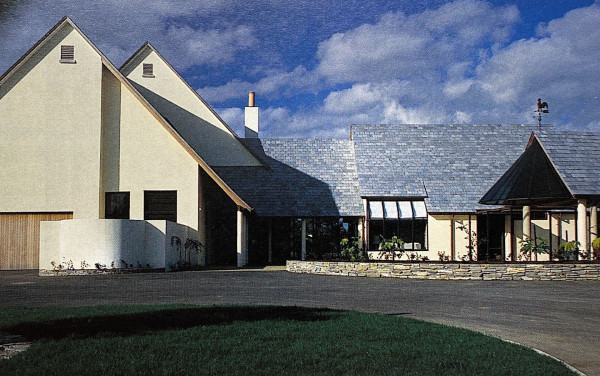 1993 Supreme New Build Winner – House of the Year has always recognised the best of New Zealand building, and this 1993 winner is a fine example. This 6,000 square metre house was built to give its owner unrestricted wheelchair access to the four-bedroom home. One of the most striking features is the steeply pitched, multi-angled slate roof which involved eight weeks' work for six men. Eaglen Homes' attention to detail provided an excellent result.

1992 Supreme New Build Winner – This home built by J E Haimes showcases the quality craftsmanship of our Master Builders. They constructed a beautiful house featuring timber cladding, overlooking Lake Taupo.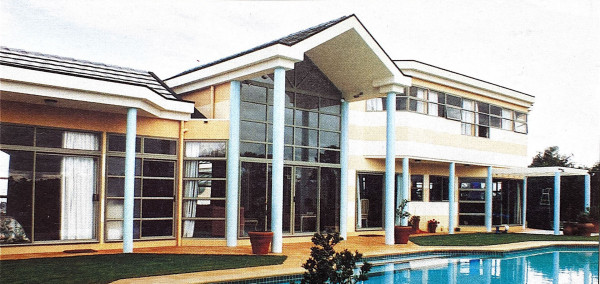 1991 Supreme New Build Winner – In the first ever House of the Year competition we saw Master Builders, Wells and Wadsworth take home the top award for this three-storey house in Whanganui. The home features an all-weather tennis court, large swimming pool, five bedrooms and three bathrooms. It's a quality home built to last.
For more information and images of the winning homes, visit the Registered Master Builders website.