►
◄
latest
habitat tv
blog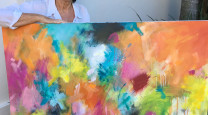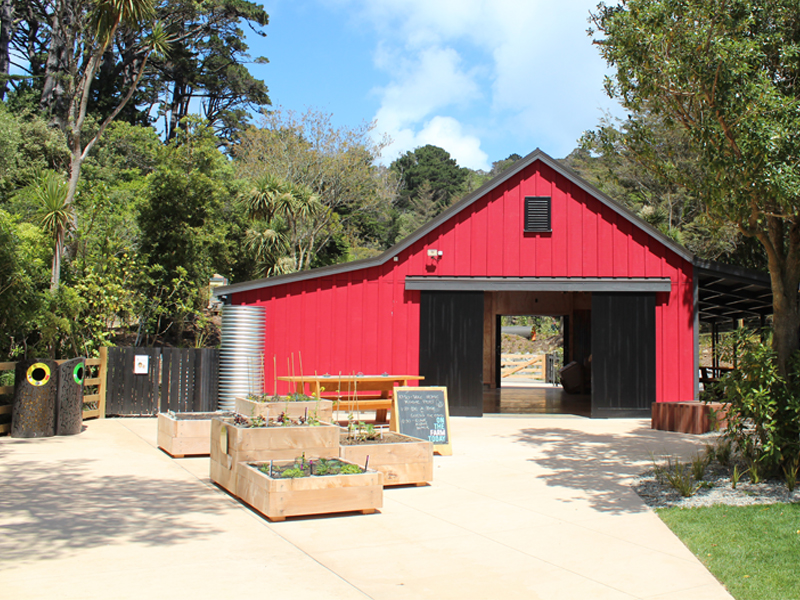 Resene red is a zoo centrepiece
14 Dec 2015
If you're at a loss for activities during the holidays, head down to Wellington Zoo's newly created area, titled Meet The Locals He Tuku Aroha precinct. As a salute to New Zealand's animals and agriculture, the new exhibition is a series of zones simulating a journey from the sea to the mountains with stops along the way at farmland and native forest settings.
Visitors can get up close and personal with an array of indigenous and introduced species including the likes of blue penguins, eels, farm animals and even kea.
The centrepiece building is painted a bold red Resene Pohutukawa with big Resene Black doors. Built by Pukekohe-based company Customkit Buildings, it was included in the project by lead project managers, landscape architectural company Isthmus.
Says Isthmus principal landscape architect Dan Males: "The barn is the focus for a key interactive area called the Pohutukawa Farm. The zoo was keen to have a timber-framed building that matched a rural/farm aesthetic reminiscent of what you may find in the Wairarapa, for example."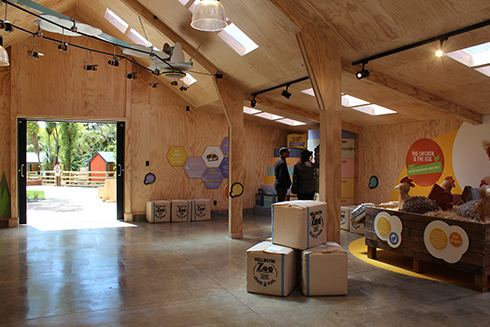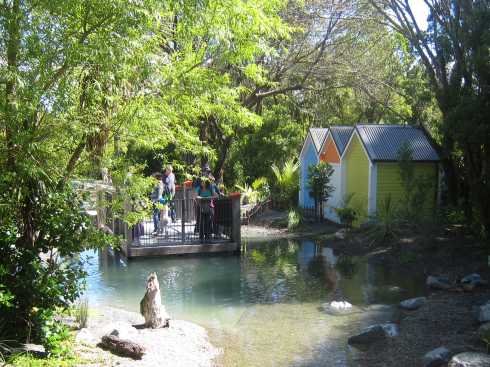 Other buildings in Meet the Locals are also finished in Resene, including a kune kune pig stable in Resene Dixie Chick.
Occupying over 7,000 sq m, or a fifth of the zoo's overall footprint, Meet the Locals took six years of planning and 18 months to build. See more on the Wellington Zoo at www.wellingtonzoo.com, and Customkit Buildings at www.customkit.co.nz.
Published: 14 Dec 2015