►
◄
latest
habitat tv
blog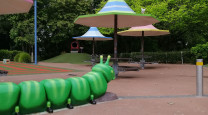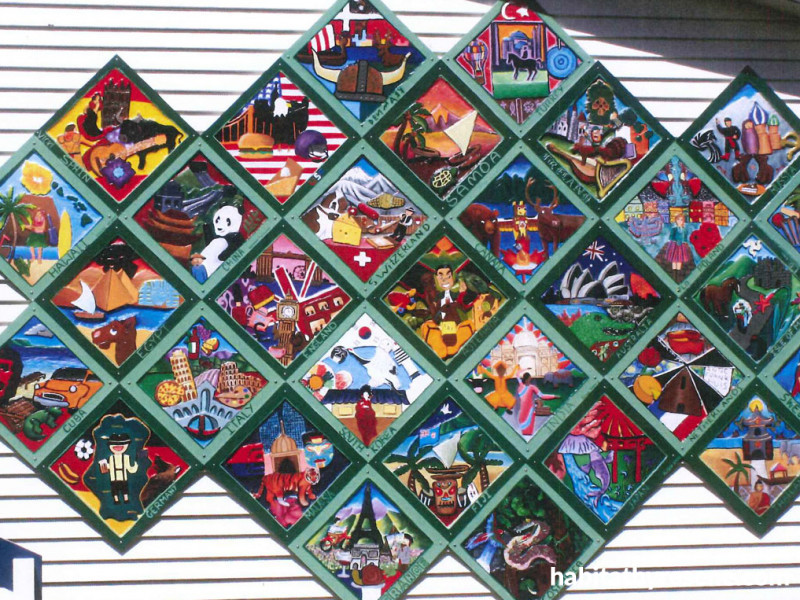 Winning murals unveiled
13 Dec 2016
This year's winners of the Resene Mural Masterpiece competition include a taniwha painted onto a skatepark, a collaborative historical scene and celebrations of cultural diversity.
Each year Resene is approached by a wide variety of groups creating murals. Most of this dedicated effort receives only local community attention, so Resene runs a Resene Mural Masterpieces Competition each year so everyone can all enjoy the works that are created, no matter where they are. There is $7000 worth of prizes to be won.
The best Senior School Mural was created by Onewhero Area School, which also had a multicultural theme where depictions of different nations were woven together like a flax kite (above).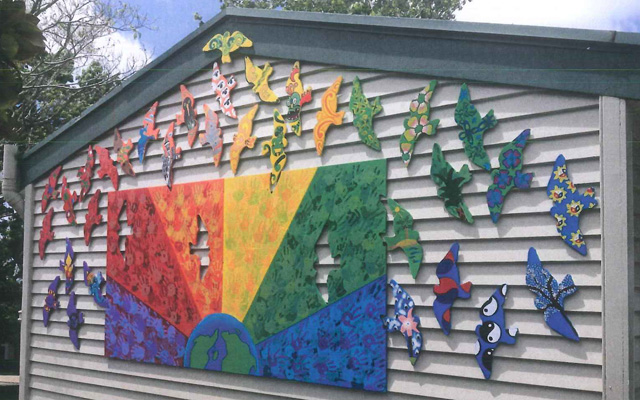 The Primary School Mural 1st place went to Glen Eden Primary School for a mural that recognises and celebrates every child's culture from within the school. All 386 children placed their handprint in the section allocated to the culture they identified with.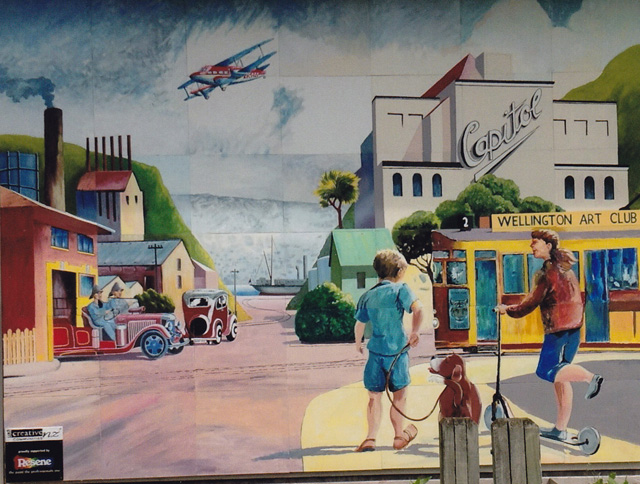 Community Mural 1st place went to the Wellington Art Club for a mural promoting the Miramar Maupuia Community Centre. The mural is made up of 42 individual plywood tiles, each painted by a different artist and jigsawed together to make up a completed picture depicting an early Miramar scene.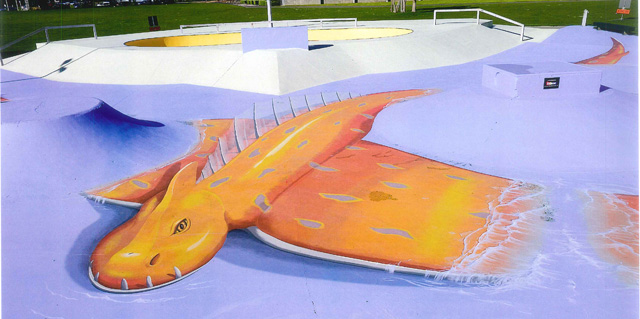 Best Professional Mural 1st place went to Marc Spijkerbosch and Moses Viliamu for a mural painted for the Porirua City Council and the Porirua Arts Council. It depicts the story of Awarua the taniwha who wanted to fly, and his friend Rereroa the albatross who encouraged him.
For more murals and place-winners, see the Resene website.
?
Published: 13 Dec 2016