►
◄
latest
habitat tv
blog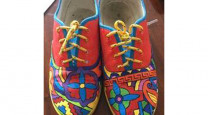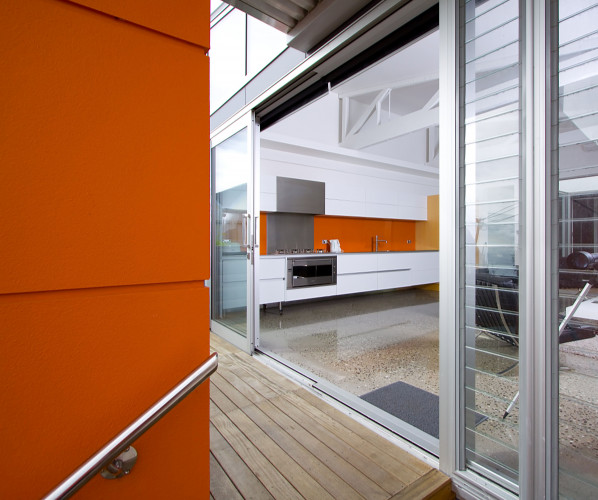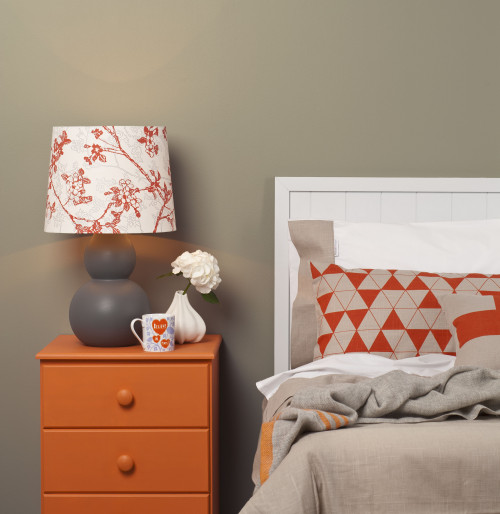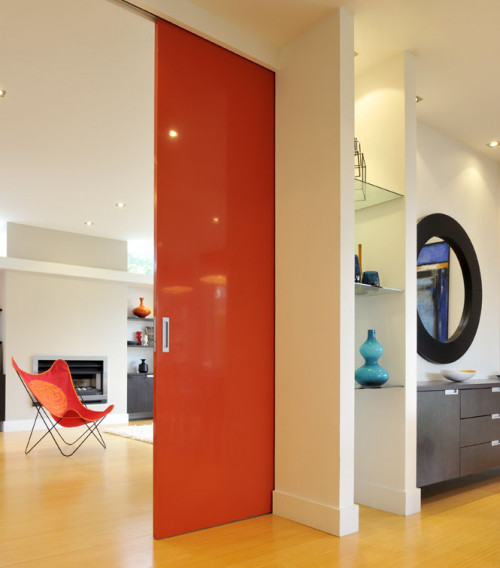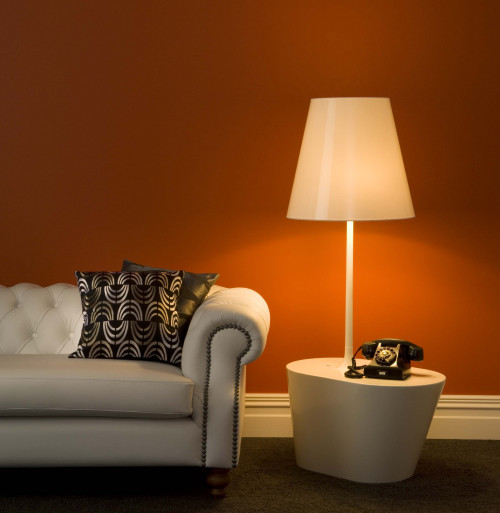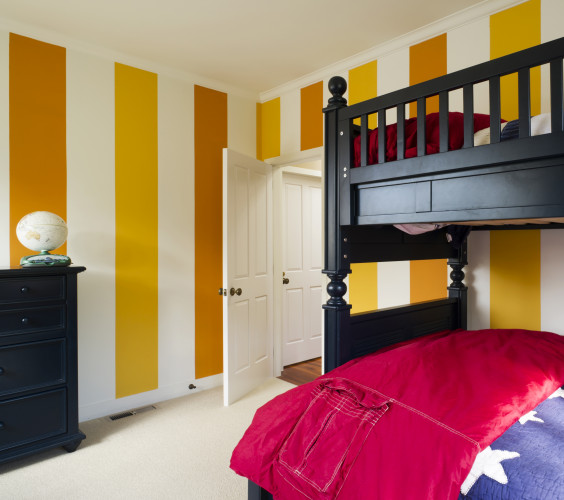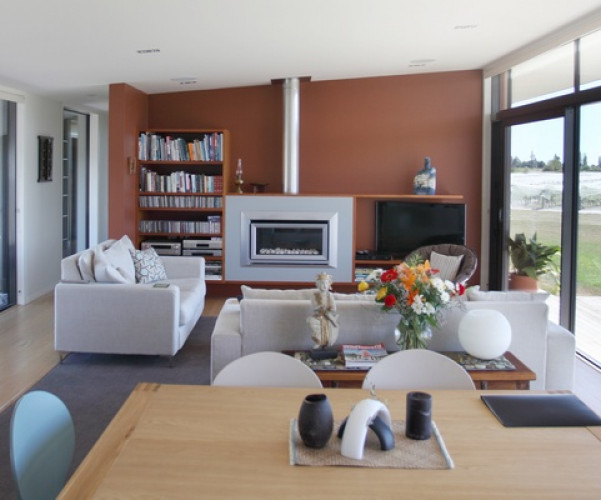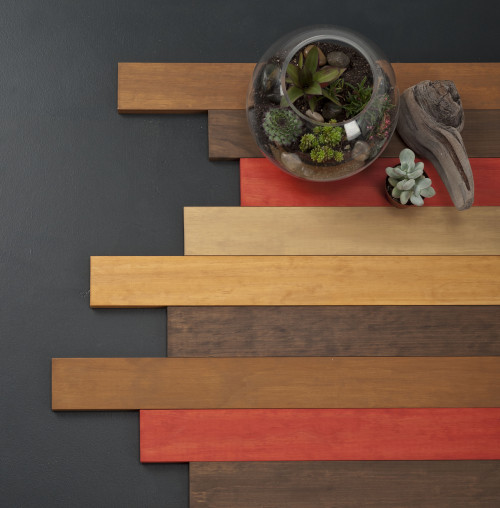 Orange: it's a love-hate thing
06 Jun 2013
Do you have a home full of wonderful Resene paint and colour? Send us some snaps by emailing [email protected].
Keeping you warm, making you smile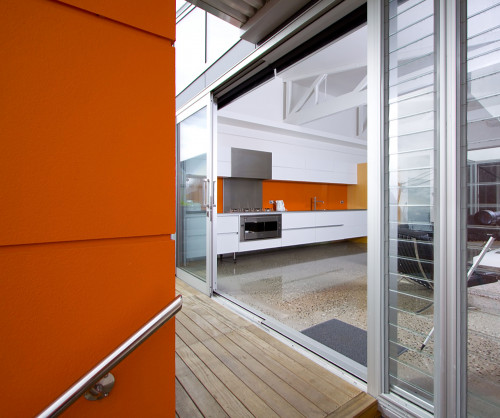 Happy, fun, sassy, playful, optimistic and energetic. Orange is such an irrepressibly cheerful colour, and makes most of us smile. Some people are not so keen on its in-your-face exuberance but orange as an interior colour has been in the good books for a while now, particularly in its clear form like Resene Flashback. Which is why the Resene The Range fashion colours fandeck has a good smattering of delicious oranges. Having said that, because orange is such a strong colour it has often been used as an accent for feature walls and kitchen splashbacks rather than the paint-every-wall-in-it approach. In this example, above, Resene Mexican Wave been used for both - on a fin wall at the entrance to a retrofitted apartment designed by architect Ian Pritchard. And on the kitchen splash back inside.
Orange is a colour that transcends the seasons – in its brighter neon forms (Resene Daredevil), it's a summer colour; in soft yellow-orange shades (Resene California), it's a great colour for spring. Orange is a classic autumn tone, particularly in its russet, burnt forms, like Resene Ayers Rock. And for winter, it's a warm fiery colour that makes us feel cosy while the rain, wind and snow rages outside.
From peach to pumpkin
Orange is also a hugely adaptable colour ranging from soft peachy tones through coral, melon to true carrot, then on to deeper shades of terracotta and rust.
Peach and apricot haven't exactly been in the good books, interior fashion-wise for a while now. We're more in love with rich, deeper shades of orange.
Orange looks great with all forms of blue (turquoise, teal, ice-blue, true blue, slate blue) – as blue is opposite to orange on the colour wheel. As with any scheme based on the use of complementary colours, make sure you get the saturation and balance of colours right.
Orange has a cool retro appeal that goes with mid-century style interiors. It's also a good colour to use in children's rooms if you don't want to fall into the unisex stereotypes of pink or blue, but keep it soft and limited or it's energetic power will keep the kids awake at night – not something you want!
Orange is a great kitchen colour – sociable and warm.
Try these colour combos:
· Burnt orange and teal for a sophisticated take on a retro scheme
· Orange and charcoal for an urban edginess
· Pale pumpkin and icy blue
· Bright orange and hot pink for something racy and fun
· A two-tone orange scheme of soft golden orange and deep gingery orange
· Terracotta and rust tones for rustic, Italian-style interiors
Top tip: Continue your warm wintry colour theme by complementing your autumn tones with other accessories - try scented candles or a 'flower' arrangement made of twigs, seed pods and dried foliage. Autumn and winter are also about the fruits and foods – fragrant pumpkin soup, rosy apples and pears, nuts, dried fruits.
pictures
Photograph by Mark Harris
Bedding down with orange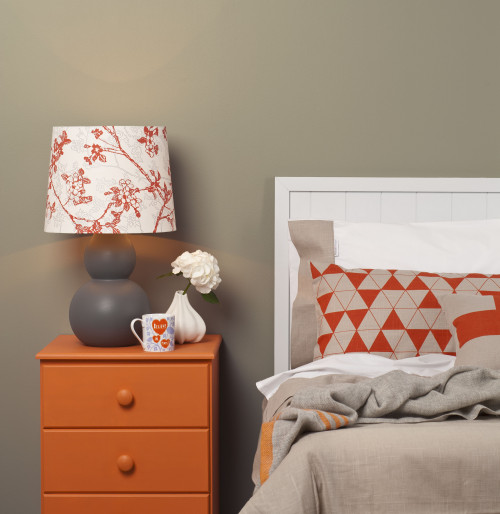 Soft khaki shades look superb with a shot of orange. Here, a bedside table painted in Resene Sebedee is set against a wall of Resene Quarter Evolution. The bedhead is painted Resene White Thunder, and even the Eunice Taylor lamp uses Resene products – Resene Half Baltic Sea for the lamp base and a shade made from Chacran 46021, a wallpaper available from Resene ColorShops.
pictures
Photograph by Tony Brownjohn. Styling by Claudia Kozub
Surprise surprise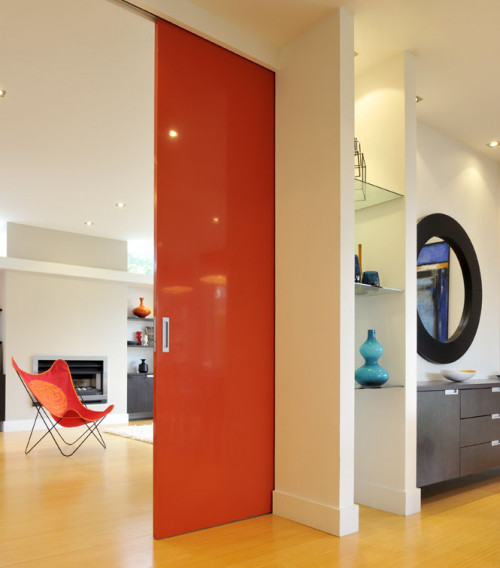 This otherwise demur scheme, designed by Lizzie K & Co, of Resene Half Bison Hide walls is given a cheeky surprise. Pull out the cavity slider door, and a shot of Resene Kamikaze orange adds a fiery touch to the room.
pictures
Photograph by Mark Heaslip
A luxuriously warm backdrop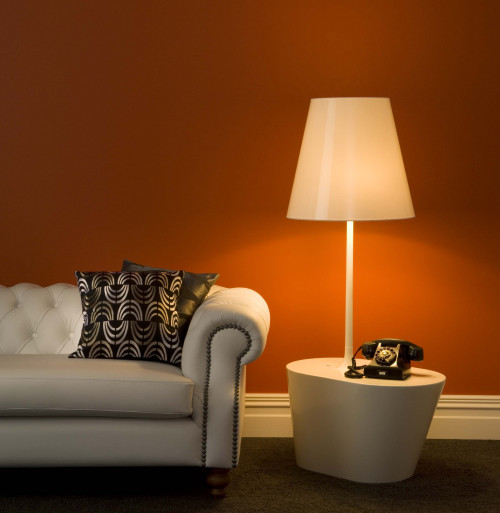 Resene Whizz Bang is a warm backdrop for this luxurious looking scheme with its white leather sofa and quirky side table.
pictures
Photograph by Mark Heaslip
A stripey compromise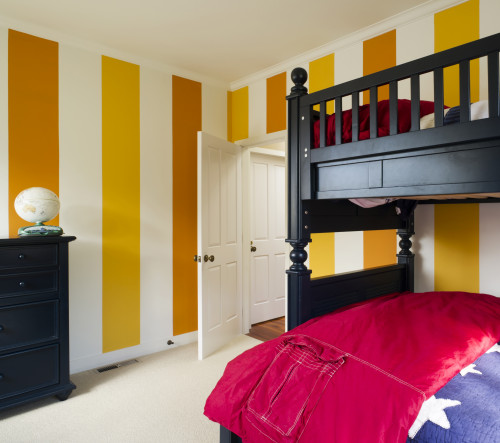 Interior designer and colour consultant Debbie Abercrombie turned one boy's desire for an orange bedroom into a happy compromise for his mother by specifying painted 30cm-wide stripes in Resene Meteor (darker orange), Resene Lemoncello and Resene Milk White.
pictures
Photograph by Mark Heaslip
A spicy feature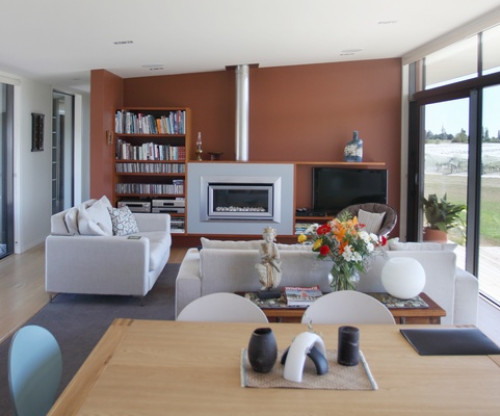 Resene Cumin spices up this feature wall in a house designed by Irving Smith Jack Architects.
See-through orange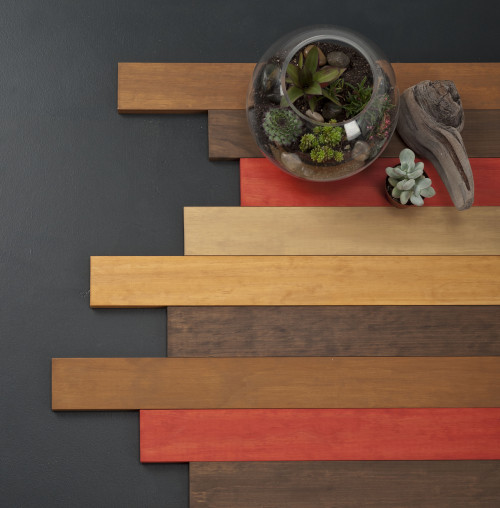 You don't necessarily just need paint for an orange effect. There are many Resene stains that have those warm autumnal hues, like (from the top) Resene Nutmeg, Resene English Walnut, Resene Totem Pole, Resene Driftwood and Resene Heartwood, all from the Resene Timber Stains range.
pictures
Photograph by Tony Brownjohn
Out of Africa
Burnt desert oranges look superb in ethnic-style interiors with textural elements, as seen here by Warwick Fabric's Kenya range.