►
◄
latest
habitat tv
blog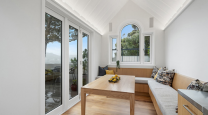 Master Builders' Chief Executive David Kelly shares his tips for building in the challenging climate.

Planning... more
Our favourite homes from 2017
Every week, we feature a home that uses Resene colours in interesting and beautiful ways, and at the end of each year we take a look at which homes were the most popular with our readers. While each home that we feature is significant in its own way, these five houses really seemed to strike a chord in 2017 – from a 1980s do up to a colour scheme inspired by a summer dress.
Published: 08 Jan 2018
Do you have a home full of wonderful Resene paint and colour? Send us some snaps by emailing [email protected].
Ian and Sharon's breezy seaside scheme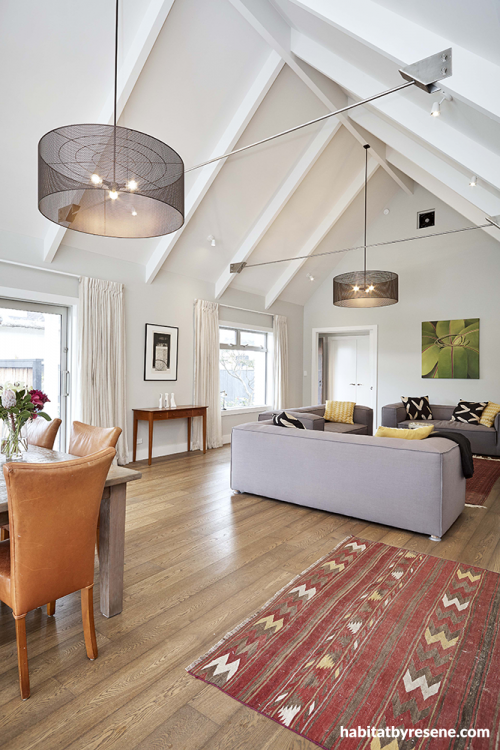 Before the renovation, Ian and Sharon's home could have been classed as retro 70s... but not in a good way. It's a completely different story today, with a breezy scheme of Resene colours and a whole new look. Here's a look at our most popular home of 2017.
Jenna and Paul turn plain into perfect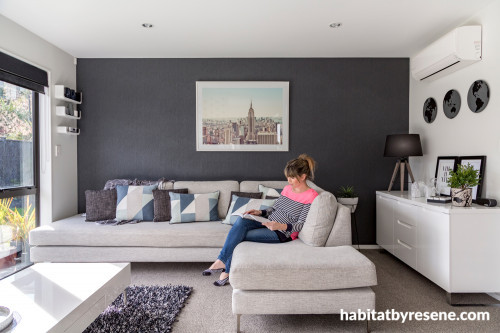 The first time Jenna and Paul saw their first home, they fell in love immediately. With walls already painted in Resene Double Black White, it was an easy canvas for Jenna to add more colour where it was needed – from Resene Duck Egg Blue in the master bedroom to wonderfully textured black-grey wallpaper in the living room.
Steve's sad to stunning bungalow makeover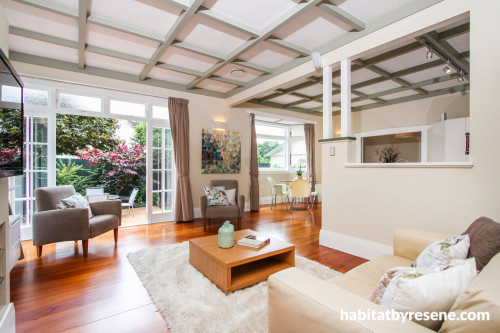 When Steve bought this 1920s bungalow, it hadn't been renovated since the 80s and was yearning for a makeover. He repainted the whole house in a scheme of Resene Quarter Sisal and Resene Lemon Grass, transforming the interior from sad to stunning.
Diane dresses her new build to perfection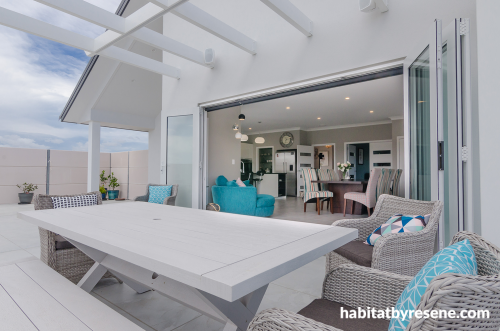 Inspiration behind a home's colour scheme can come from anywhere. For this Masterton home, it came in the form of a summer dress, with a pattern of cherry red hibiscus and lush green leaves. And it works beautifully.
Kate adds magic to this beach bungalow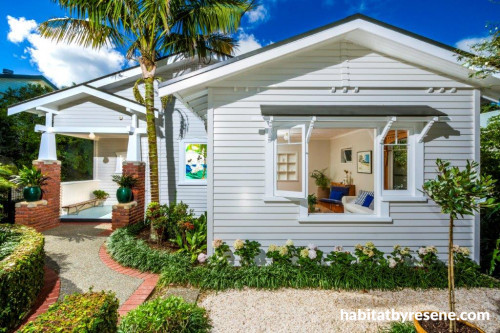 When Kate was asked to update this character bungalow, she decided that painting the property in warm Resene whites and a splash of deep Resene greens was a perfect choice – a nod to the home's sweeping views above the treetops and the beach right on its doorstop.
Resene Double Black White
Resene Quarter Black White
Resene Double White Pointer
the look
If you're stuck on what
colour to use or need colour
advice, try out the Resene
Ask a Colour Expert service.