►
◄
latest
habitat tv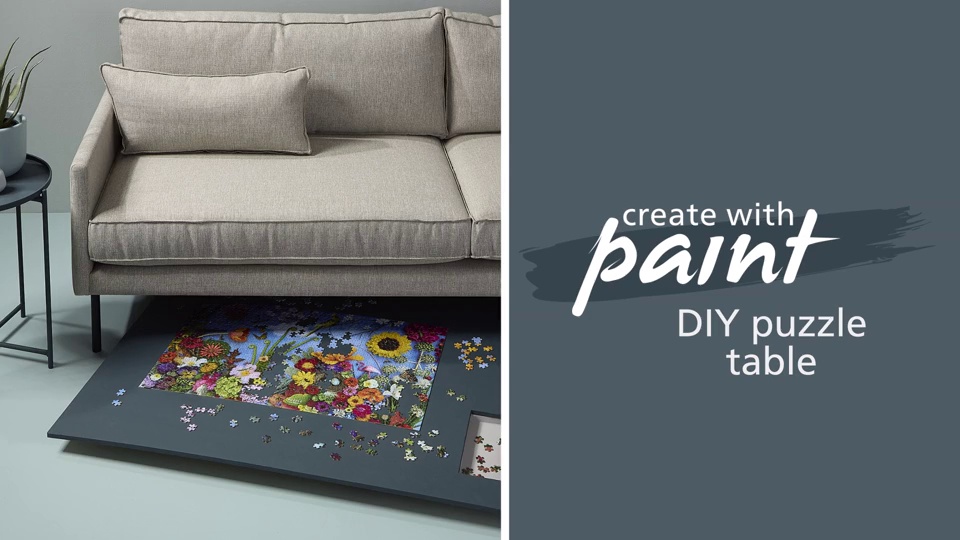 blog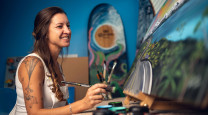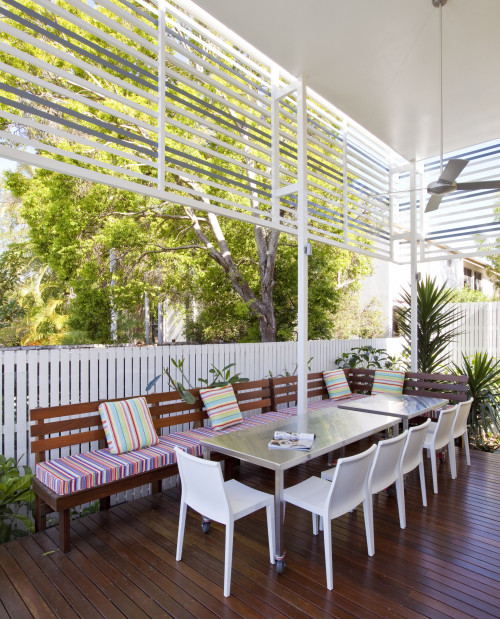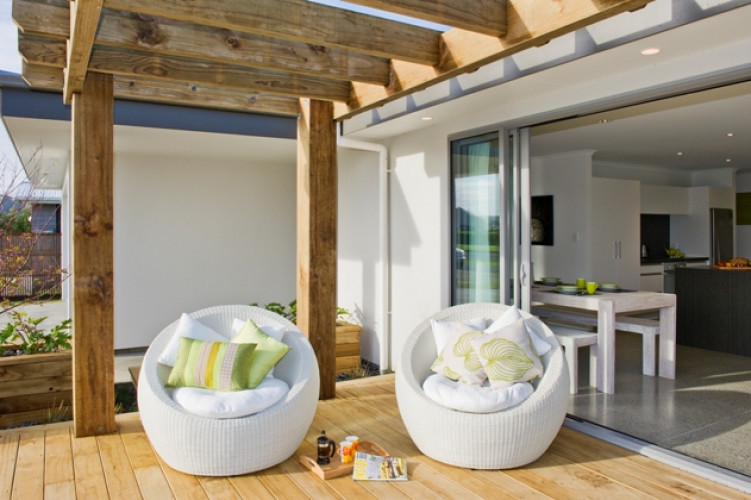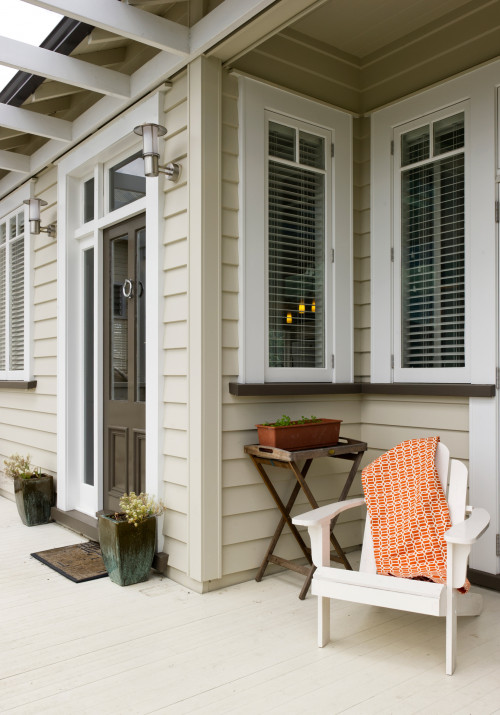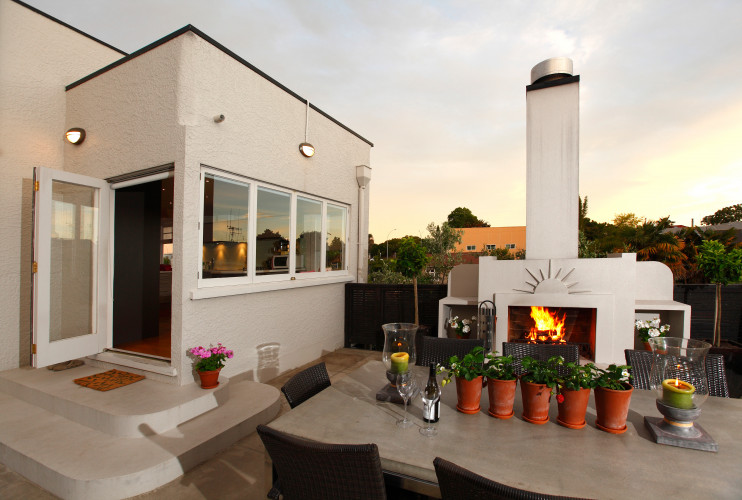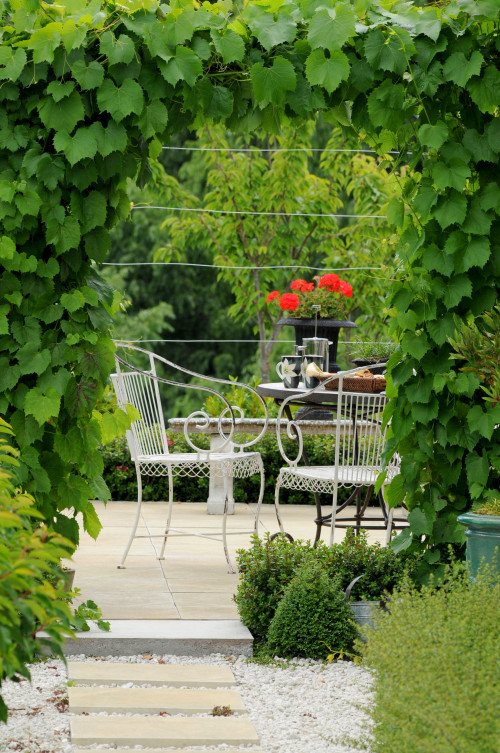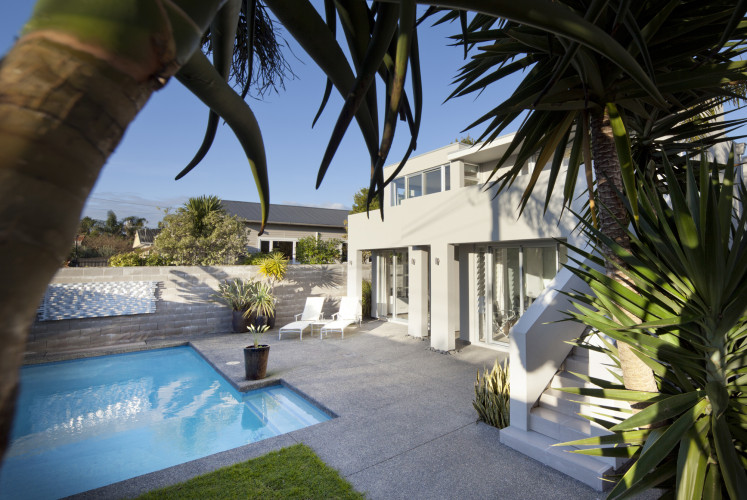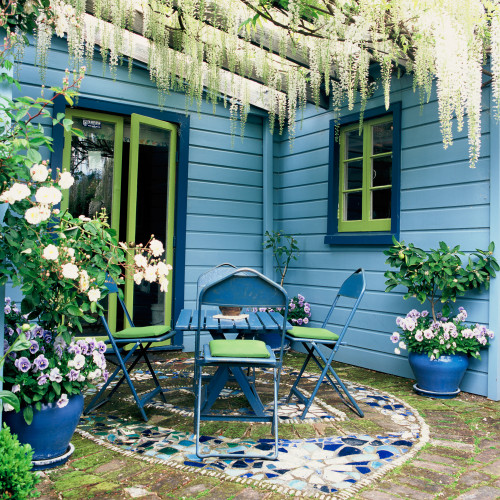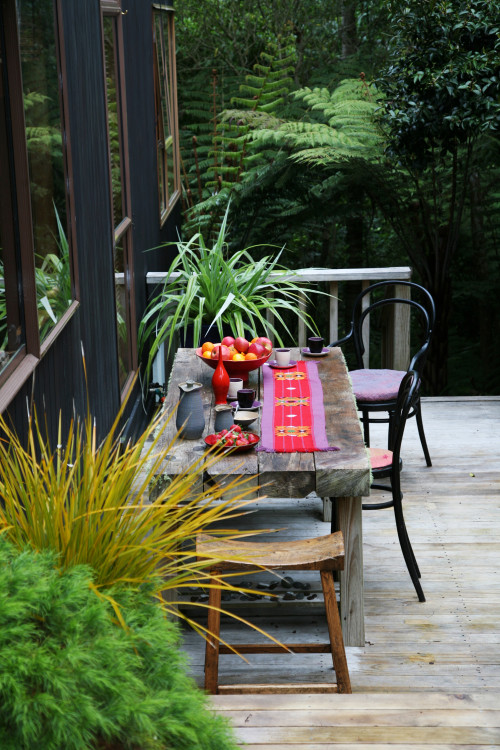 Our love affair with outdoor living
Published: 17 Jan 2013
Do you have a home full of wonderful Resene paint and colour? Send us some snaps by emailing [email protected].
Creating the 'other' living room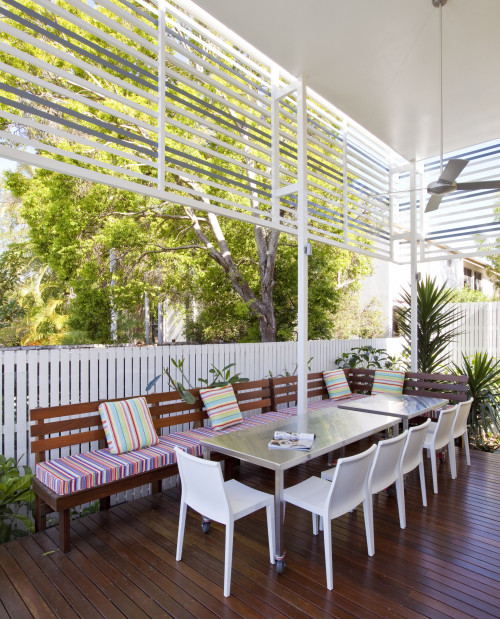 We just love our outdoor living, and not just at this time of year, but in all seasons. We build screens, install pergolas and overhead louvres, add fireplaces and other types of heating just so we can enjoy the great outdoors – or rather our gardens – just that bit longer.
The basics of creating a functional outdoor living space remain the same – a good ground surface like a deck or paving, space for an outdoor table and chairs, easy access from the house, and perhaps shelter from the prevailing wind and the sun. Aside from the practicalities, it also has to look good and be a style extension of your house and garden. Perhaps a pretty English-style paving area with painted planters and wrought iron furniture for an old villa. Or a large deck with thatched pergola and subtropical planting for a bit of Balinese tranquillity. Then there's lime chip, Cape cod chairs, outdoor bean bags, native plants and succulents for a beachy feel. The style ideas are endless.
Doing it with a deck
A deck is an easy, low-maintenance way of providing good outdoor living.
If you're planning a new deck or a paved area, think about its orientation – one that is open to the sunny north or west will be well-used and appealing whereas there's pretty much no point building one on the south-eastern side of the house.
Make it large enough to put an outdoor table and chairs, and for people to move around on comfortably. And make it easily accessible to the indoor living areas. You may be also installing new French doors or sliders.
While a timber deck can be left to weather, it's best to stain or paint them to protect the timber and help it last longer. For a stained finish, use Resene Woodsman Decking Stain or Resene Kwila Timber Stain (a kwila deck should be left to weather for four to six weeks first though) or Resene Furniture and Decking Oil if you prefer an oiled style finish. Painted finishes, such as Resene Lumbersider and Resene Non-Skid Deck & Path, are also good options for pine decks.
If you have old pavers that have lost their colour, you can refresh their colour using Resene Concrete Stain, much like a wood stain works on timber.
Seeking shelter… and warmth
Blocking the wind, rain and the harshest sun will improve the use of your outdoor living area. There are many pergola designs including very cool ones with electronic adjustable louvres. Take a lead from your local café and use roll-down PVC side screens when the wind blows, or built a more permanent screen and finish it in one of the myriad Resene paint colours or stains.
It may not be the weather you are trying to block but your neighbour's sightline into your outdoor area , so a more solid screen will be the best.
Outdoor fireplaces are the in thing. They can be custom-designed and made of lightweight fibre-reinforced concrete, or you can go for something more portable like a gas-fired patio heater, wall-mounted heaters, braziers, Mexican ovens or those that burn bio-ethanol fuel. Or how about a pizza oven? And, of course, a hooded barbecue for those gourmet outdoor meals.
While you're at it, think about some ambient lighting that adds not just to the practicality of the space but also adds to the atmosphere. Don't add spotlights that will glare into people's eyes.
pictures
Design by Coop Creative, Australia, using Resene Half Joanna and Resene Double Linen
Chunky and funky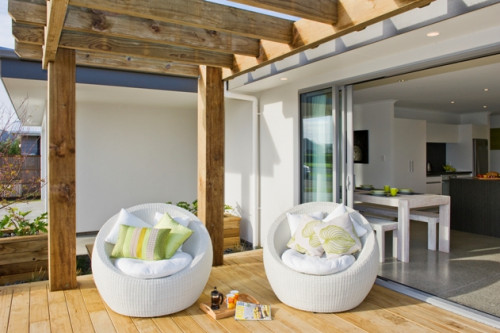 Funky wicker tub chairs and a chunky timber pergola add loads of character to this outdoor space designed by Yellowfox.
A restful corner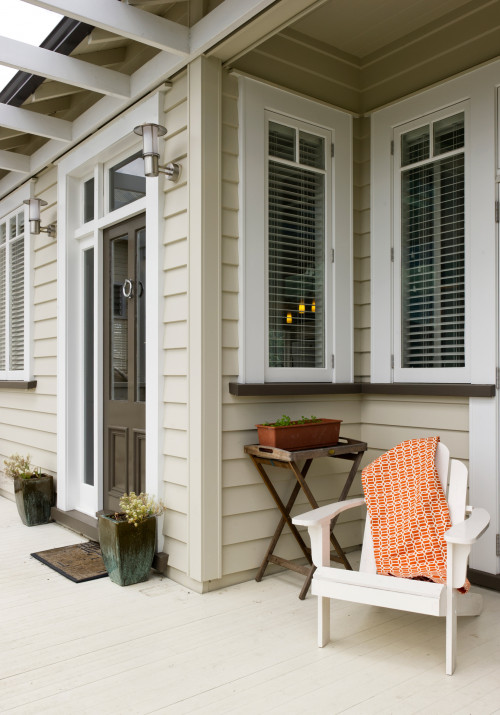 A restful corner for a morning coffee or to read, this Cape Cod chair is offset by weatherboards in Resene Caraway and trims in Resene Black White. The front door is Resene Mondo.
pictures
Photograph Mark Heaslip
Enhancing a particular style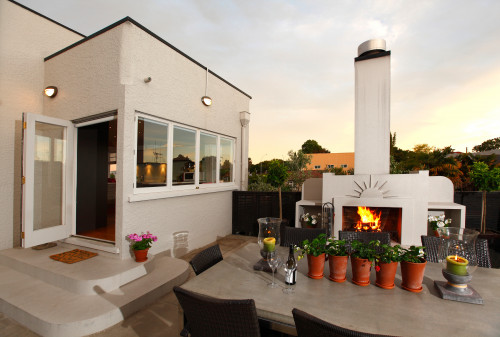 Adding an outdoor fireplace with Art Deco motifs extended the style of this home in a garden designed by Michelle McDonnell. The exterior is painted Resene Half Thorndon Cream.
pictures
Photograph Chris Parker
A leafy spot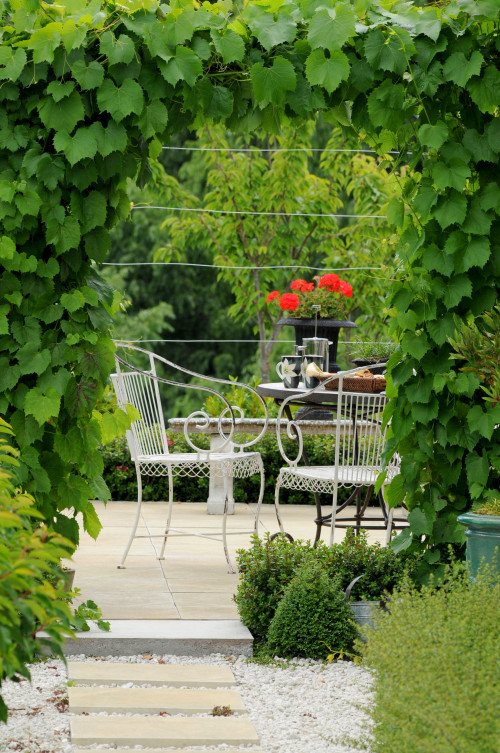 A pretty enclosure amongst the grape vines is enhanced with wrought iron furniture, sand-coloured pavers and lime chip.
pictures
Photograph Rossi Gannon
Pool-side tranquility
Clean, crisp lines suit this pool-side setting with a house in Resene Foggy Grey.
pictures
Photograph Jeff Bass
The courtyard of colour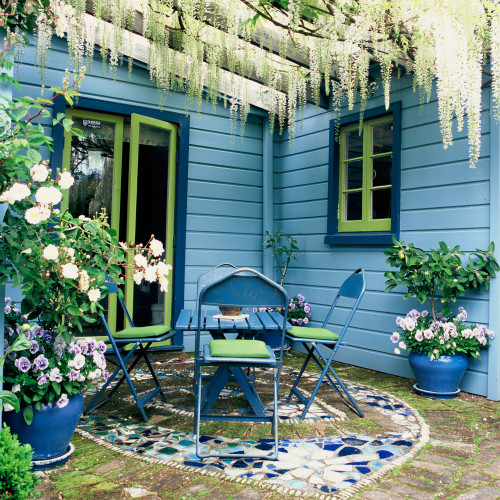 A riot of colour suits this exuberant villa and its owner. Resene Bermuda Grey weatherboards and trims in Resene Wasabi (green) and Resene Madison (dark blue) echo the colours of the flowers and mosaic paving.
pictures
Photograph Juliet Nicholas
Going Japanese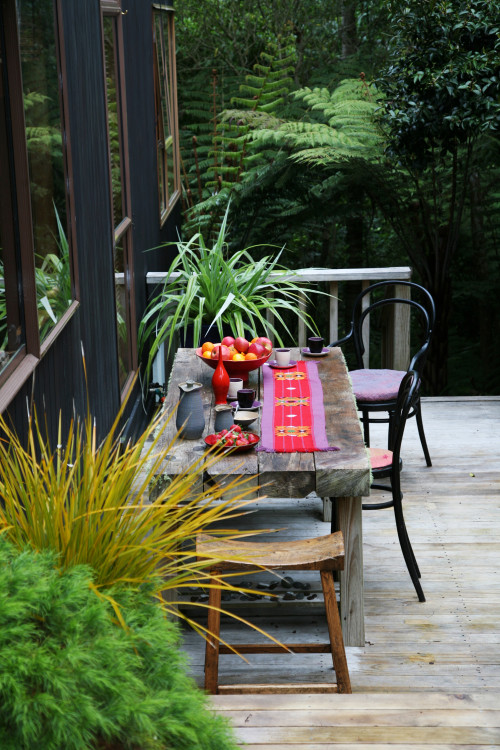 Japanese style influenced landscape designer Lyndell Shannon in the creation of her own garden. This side deck is the perfect alfresco dining space. The house exterior is Resene Waterborne Woodsman CoolColour wood stain tinted to Resene Crowshead.
pictures
Photograph Sally Tagg
Resene Half Thorndon Cream
the look
If you're stuck on what
colour to use or need colour
advice, try out the Resene
Ask a Colour Expert service.