►
◄
latest
habitat tv
blog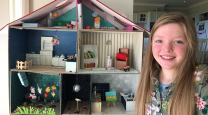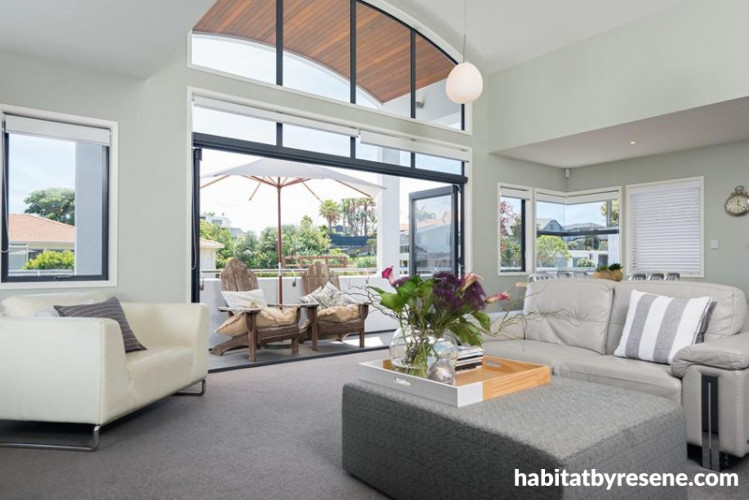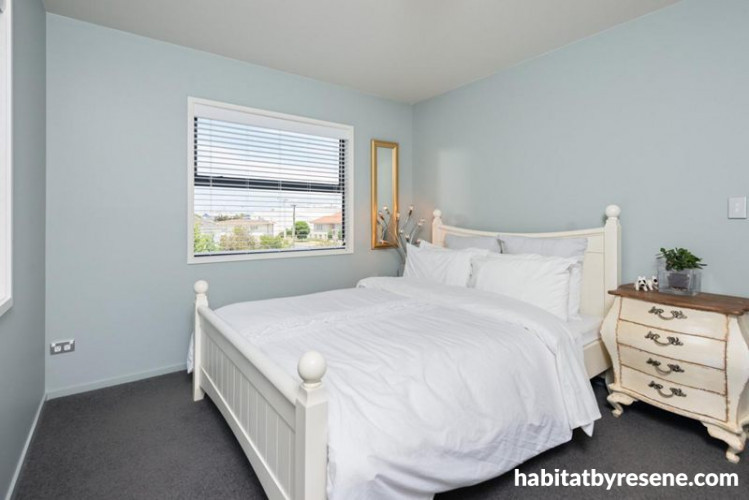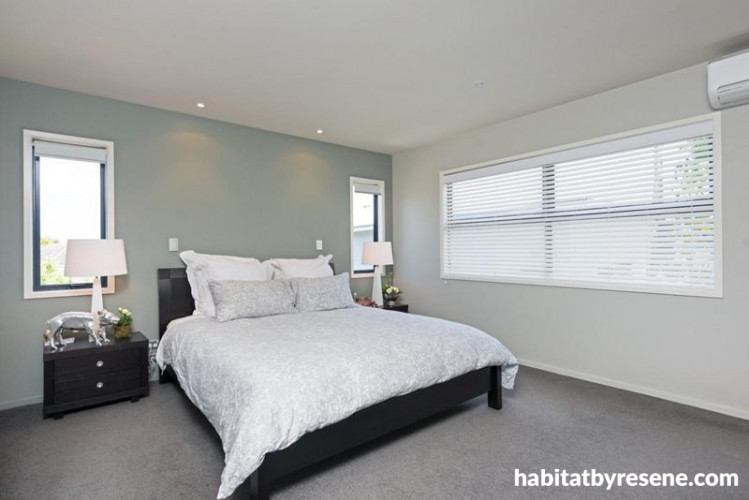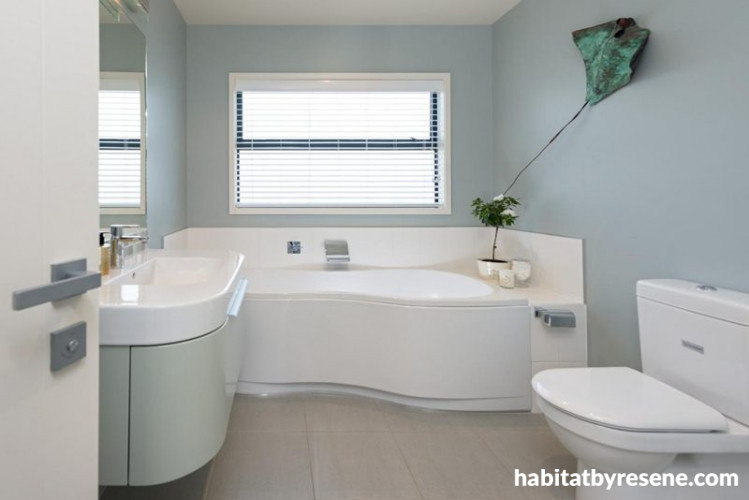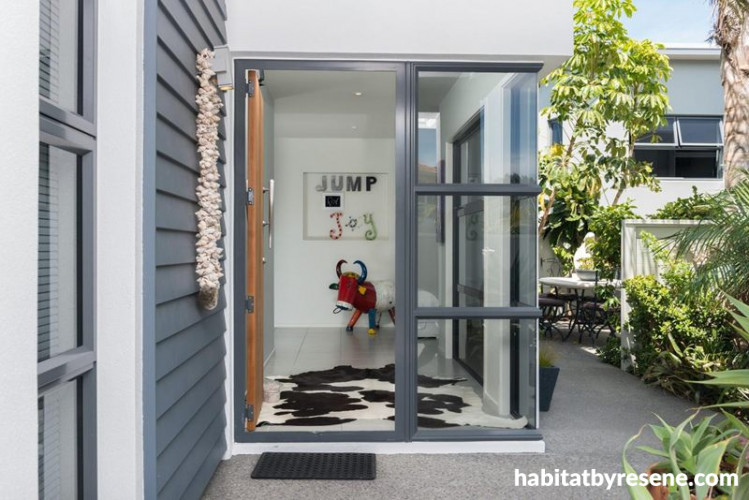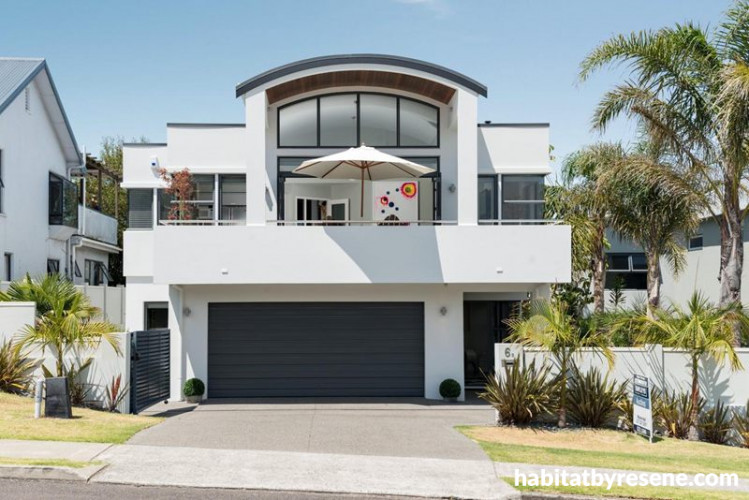 Pam and Allan's beachy vibe
With the soft blues and long white sands of Mount Maunganui beach just down the road from their home, Allan and Pam decided on a restful and clean colour palette from Resene to capture that 'beachy vibe'. "We feel that the interior of a beach house needs to look as though it belongs in a beach environment."
The overall effect, they say, is a wash of "soft ocean colours reflected from the sky."
"There is a sense of blue, grey and green with no certainty where one finishes and another starts – it's all reliant on the passing clouds above," says Pam.
While the couple makes the most of the popular coastal location – heading outdoors for shopping, drinking and eating in the bustling cafes and bars – they enjoy spending time relaxing in their home in the open-plan living and deck area with their now grown-up kids.
"We bought this house about seven years ago, when our three children were still at university and old enough to want their own space. It has room for friends and is a hop, skip and a jump from what Mount Maunganui has to offer," says Pam.
"The style and layout of the house fitted us perfectly. They have all left home and just turn up for holidays now." Not surprising! We talked to Pam and Allan about decorating their beachside property.
What Resene colours and products did you use?
We used colours from Resene, with varying tints alongside each other to let light play off the walls.
Throughout the whole interior of the house we used different tints of Resene Duck Egg Blue, Resene Emerge, Resene Dusted Blue, along with Resene Half White Pointer on the ceiling.
For the exterior, we used a Resene X-200 specifically designed for movement to protect plaster, with Resene Half Tasman on the plaster walls and Resene Atomic on the weatherboards.
What part of the house are you most happy with?
We love the large, light-filled entrance with its huge windows that allow the outside in, and also the high, uplifted ceiling in the lounge which somehow echoes the para-gliders we see hovering around the Mount.
What is your advice for someone trying to achieve a similar look?
Pick three colours that have variants available – half, quarter and double strengths – and that bounce off each other gently. Let one wall blend into another anywhere you want a hint of changing light. The biggest challenge for us is keeping with the calm, cool theme and not getting sidetracked by the amazing choice of colours that Resene offers.
We're thinking that our next home will be painted in Resene London Hue or Resene Maverick, softened with Resene Tiara and Resene Porcelain, or Resene Industrial Silver. Sometimes the house chooses its own colours.
Read more: Annabel and Simon bring coast to the country

Published: 18 Mar 2015
Do you have a home full of wonderful Resene paint and colour? Send us some snaps by emailing [email protected].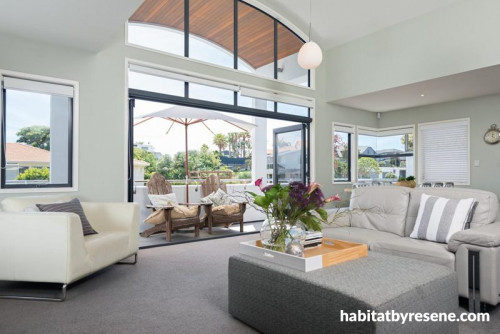 Walls painted in Resene Half Duck Egg Blue pull indoors the 'beachy vibe' of Mount Maunganui. The ceiling is painted in Resene Half White Pointer throughout the home.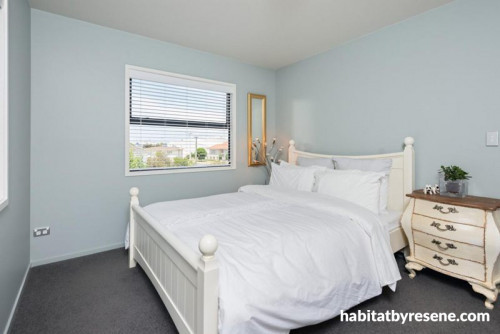 One of the main bedrooms is painted in calming Resene Emerge. The family home is a mix of contemporary and classic furnishings, anchored by walls finished in coastal tones.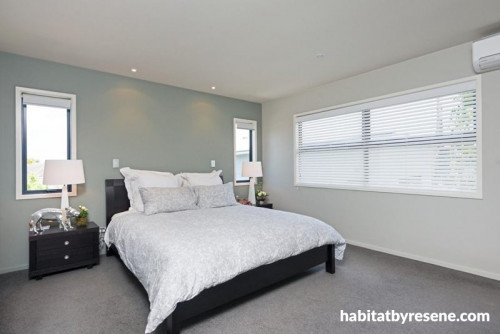 Continuing the theme, another bedroom is finished in a tricolour of peaceful shades, with walls painted in Resene Dusted Blue and Resene Half Duck Egg Blue.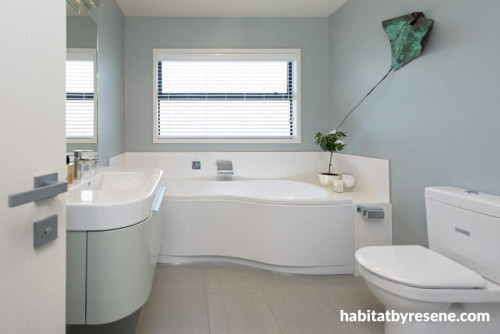 White cabinetry and walls in Resene Emerge create a wholly relaxing bathroom setting, with a soundtrack of the ocean's waves rolling close by.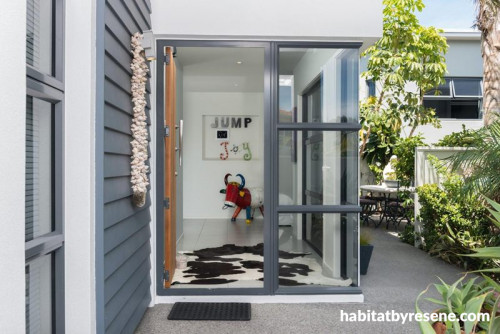 Pam loves the light-filled entranceway, painted in Resene Half Duck Egg Blue.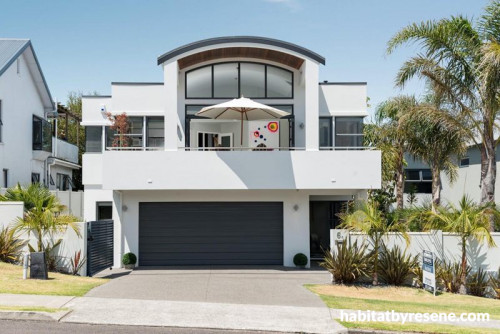 Sun bounces off the exterior of the North-facing property, painted in Resene Half Tasman (white) and Resene Atomic (grey).
Resene Half White Pointer
the look
If you're stuck on what
colour to use or need colour
advice, try out the Resene
Ask a Colour Expert service.