►
◄
latest
habitat tv
blog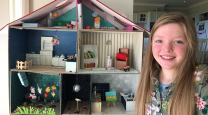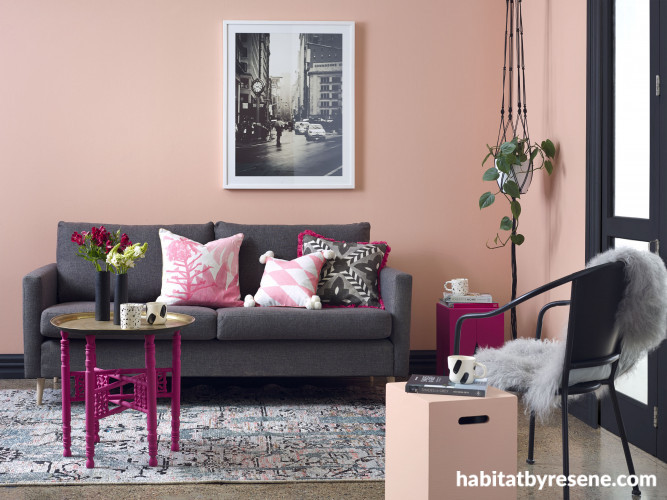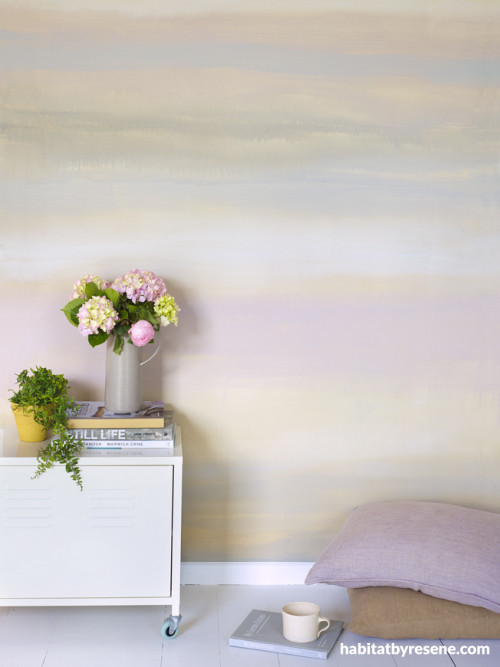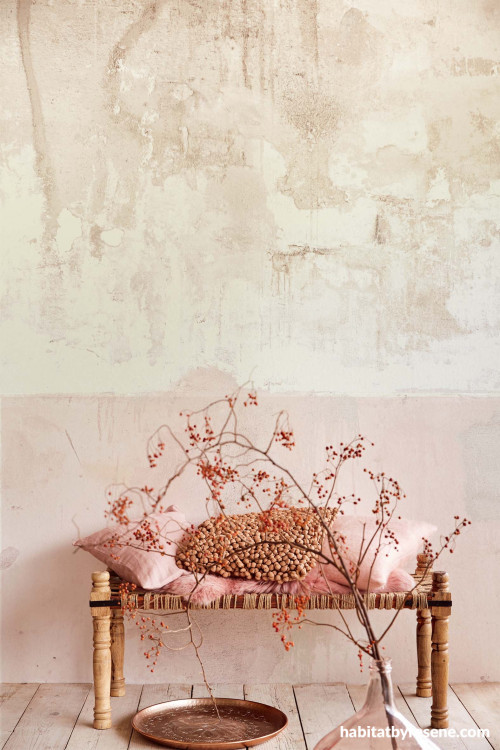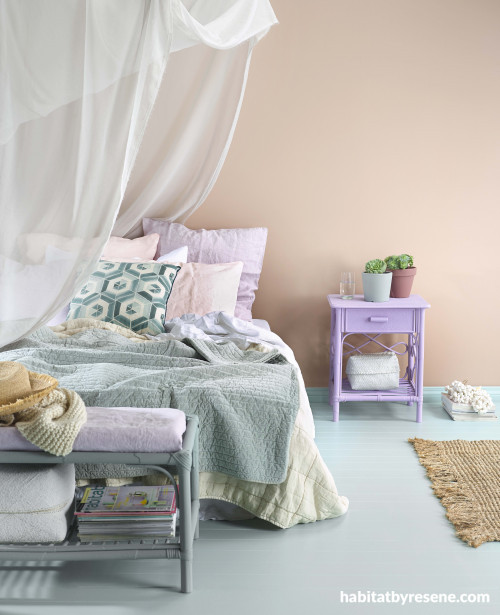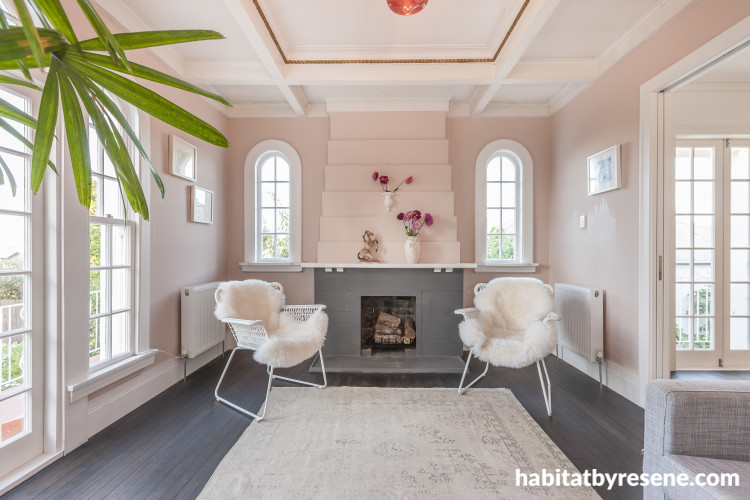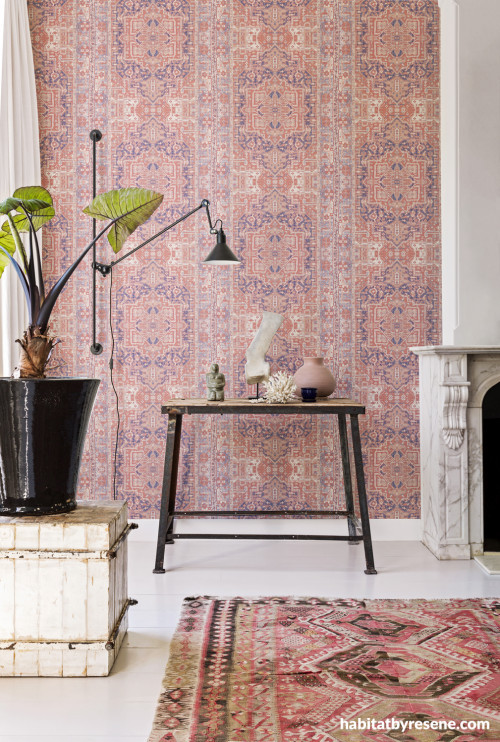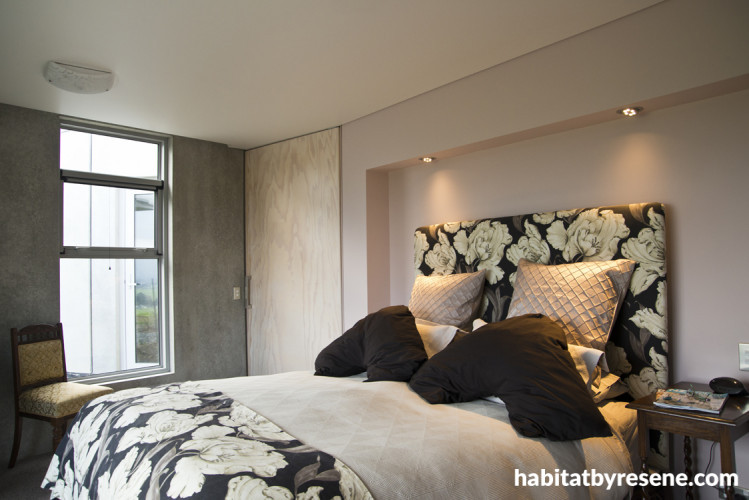 Pink for grown-ups
Call it blush, pale rose, nude or just plain pink, but this colour has come out of the little girl's bedroom and into more grown-up areas of the house. It is being used in living rooms, kitchens, dining areas… anywhere. To help you overcome any lingering reservations towards this ultimately versatile colour, Resene has a posse of pinks that have been designed for a broader gender audience.
The common characteristic of these grown-up pinks is that they are soft and dusky, with a dash of brown or orange to turn them salmon, coral, biscuit, mushroom or peach. It's still pink, but with a mature twist. It's like the difference between a glass of juice and a complex white wine.
There are two great examples of this new type of colour on the most current fashion fandeck. Resene Dawn Chorus is described by Resene as a 'muted glow of sunrise' and Resene Rascal is a 'light sandalwood brown'. Another pink of a similar biscuity style is Resene Wafer.

More nude than pink, these colours can be used anywhere, any time. If you like your pink a bit prettier or with sunset overtones, there are blush tones like Resene Paper Doll, Resene Vanilla Ice or Resene Wax Flower.

Other dusky nudes to try are Resene Soothe, Resene Just Right and Resene Dust Storm.

While pretty pinks are uplifting, new nudes are warm, elegant and soothing. They're reserved and pastel rather than sugary and showy.
These new nudes or sunset pinks can, surprisingly, be used extremely effectively as neutrals. They are a stronger alternative to beiges and pale greys but can still be used to backdrop many other colours in your furniture, fabrics and accessories.
Try them with antique white, washed linens, khaki green, French grey or deep slate blue for a sophisticated aged look. Or pair with crisp white, intense melon, terracotta or denim blue for a perkier approach.
And as with any colour you're trying for the first time, paint just one wall to start with while you get to feel at home with the new arrival. Or use pink in accessories (a cushion, a lamp) first before you break out the paint brushes.
Published: 09 Mar 2017
Do you have a home full of wonderful Resene paint and colour? Send us some snaps by emailing [email protected].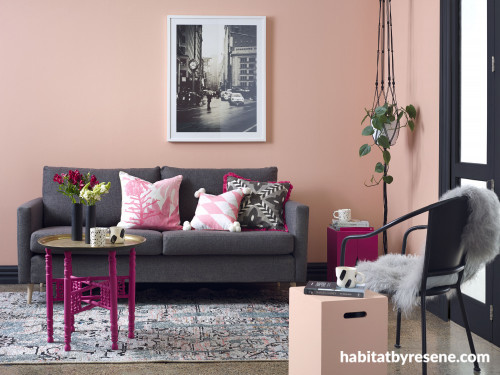 Architraves and trims in Resene Nero (black) save this room from being too feminine, even when hot pink accents are used. The walls and front peg stool are in Resene Dawn Chorus, the coffee table base and second peg stool are in Resene Irresistible. The slim vases are Resene Nero. The sofa is from The Mood Store and other accessories are from Collected.
pictures
Melanie Jenkins, styling by LeeAnn Yare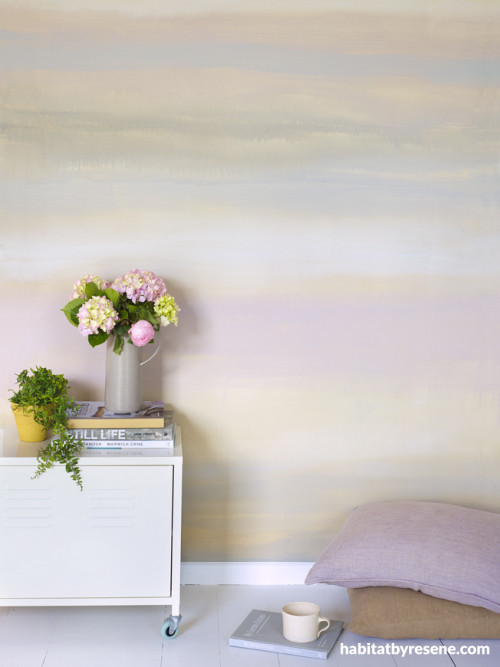 If a wall of solid pink is too much, try this easy sunset paint effect as a feature wall (click here for the how-to). Created by Greer Clayton, it has a basecoat of Resene Castaway with Resene Martini, Resene Silver Chalice, Resene Gunsmoke and Resene Alabaster layered on top to give the watercolour effect.
pictures
Melanie Jenkins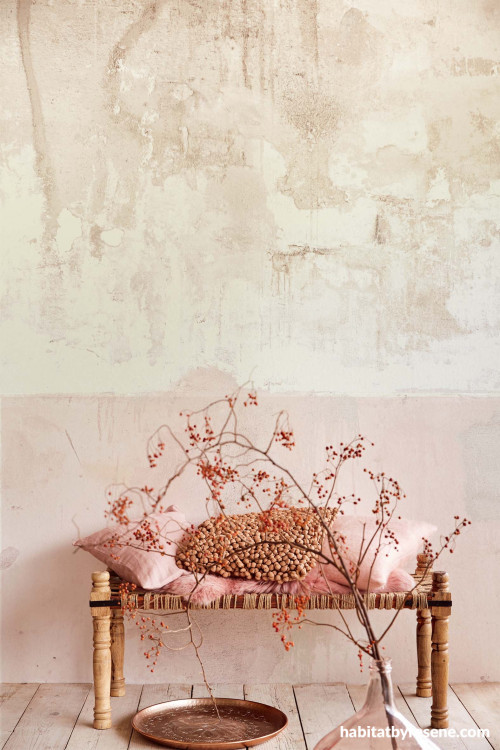 Another way to make sure pink isn't too powdery and cute, is to use it with texture or in a slightly grungy context. This wallpaper from the Resource collection (369152) available from Resene ColorShops, has a faux distressed concrete wall effect, and uses mottled biscuit tones to temper the pink.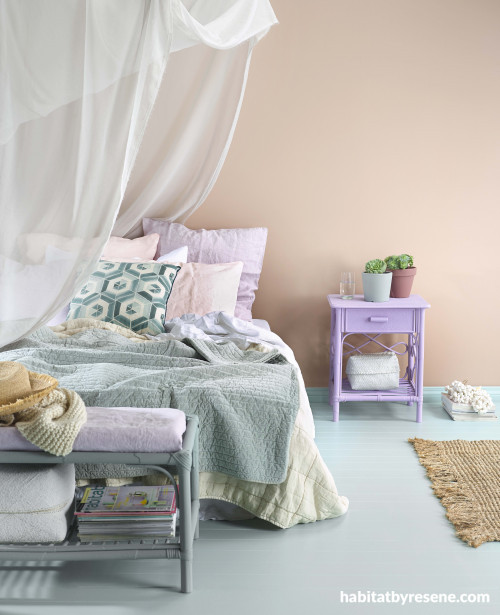 Dusky, washed pastels give this bedroom a whimsical look, and it's all framed by a wall painted in Resene Rascal. The cool green on Resene Unwind used to paint the floor, balances warmth of the wall, the cane ottoman is in Resene Inside Back, the bedside table is Resene Mozart and the pots are in Resene Inside Back and Resene Stetson.
pictures
Melanie Jenkins, styling by Claudia Kozub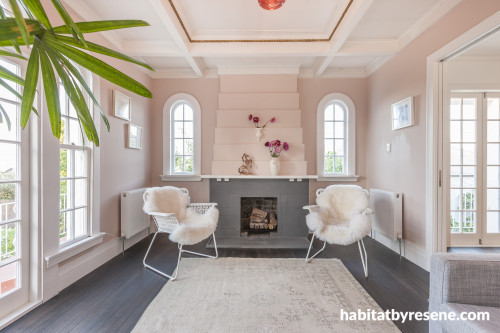 Resene Wafer walls bring a bit of Hollywood glamour to this Auckland home, which we featured recently. See here for the full story.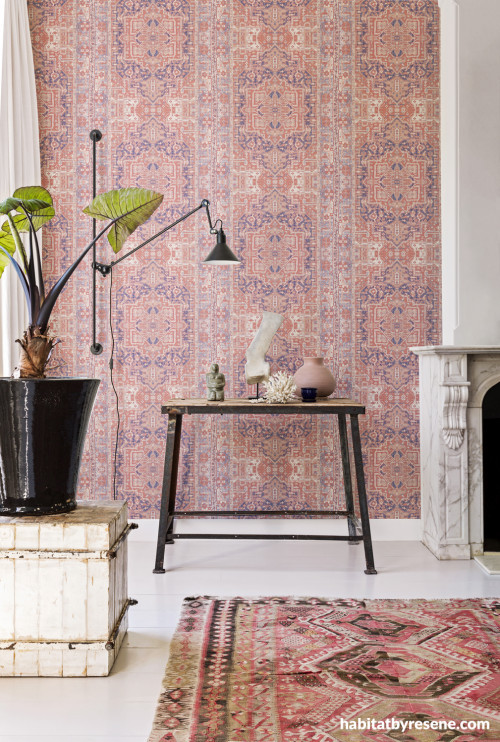 Like a well-worn Turkish rug, this wallpaper from the Essentials collection (218034) available from Resene ColorShops lends a pretty rustic vibe.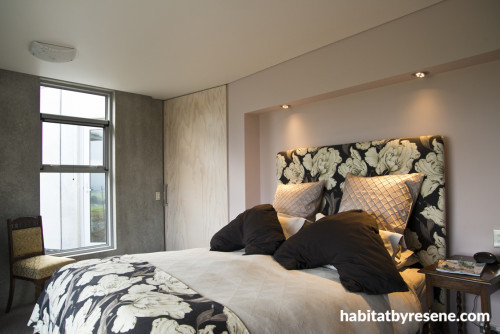 Raw concrete and plywood are robust counter-balances to the Resene Blanched Pink feature wall behind this bed in a house designed by Studio Pacific Architecture. It goes to show that a shared room can be gender-neutral, even with pink paint. See the rest of this house here.