►
◄
latest
habitat tv
blog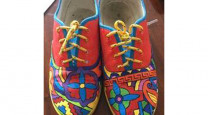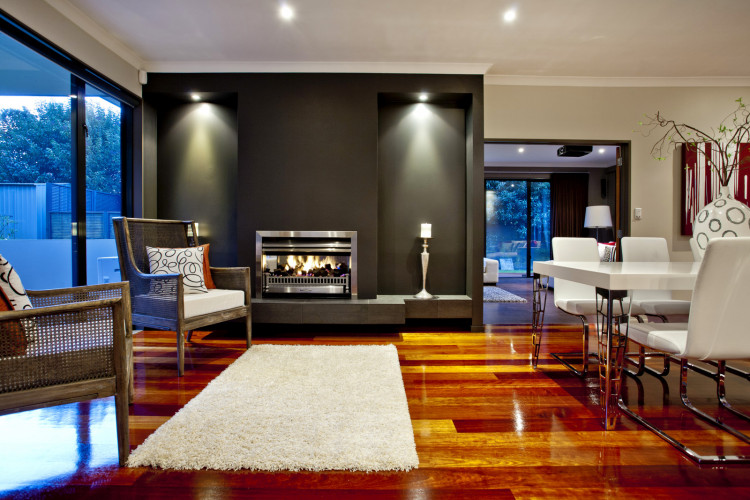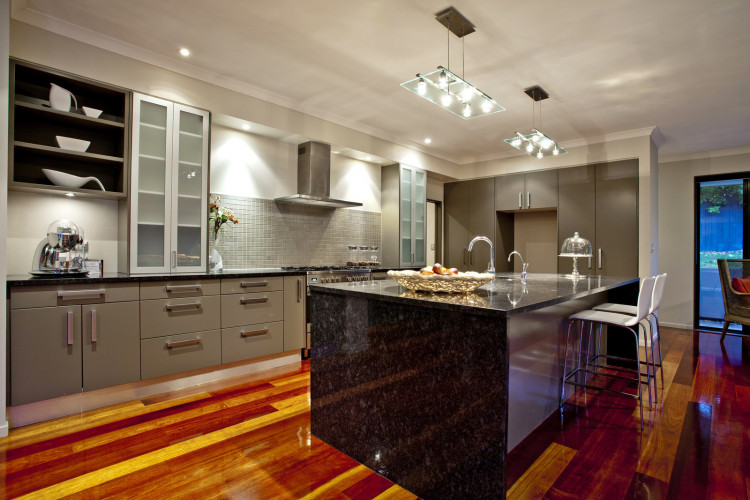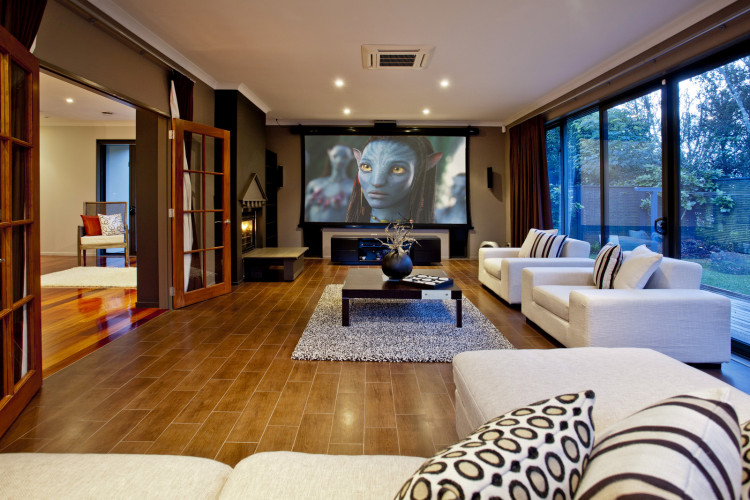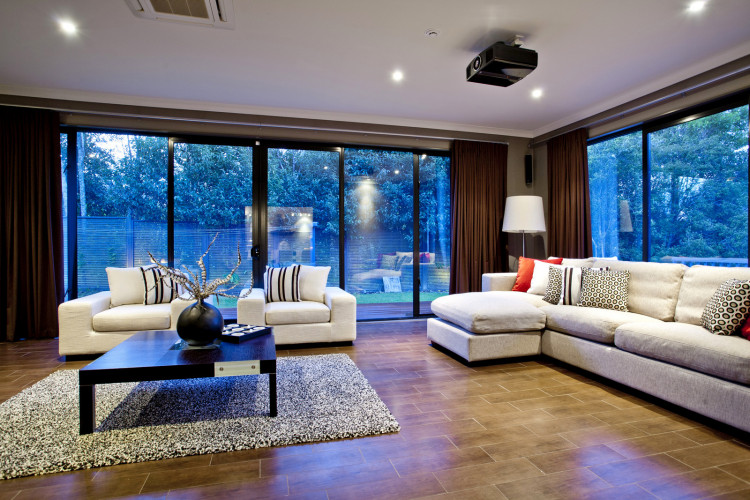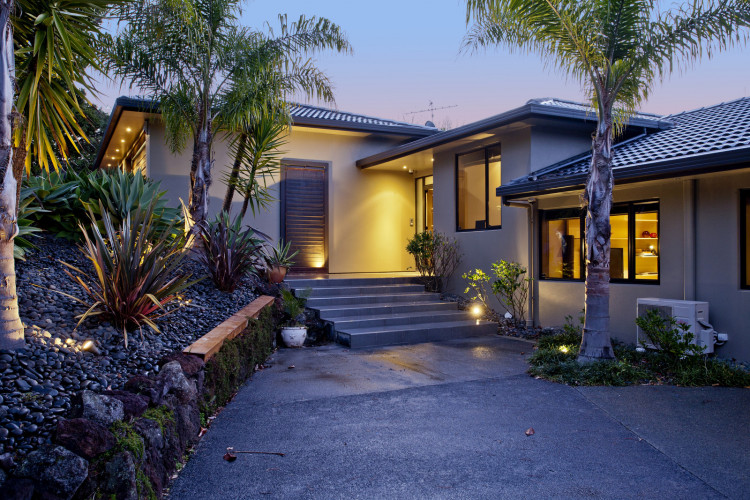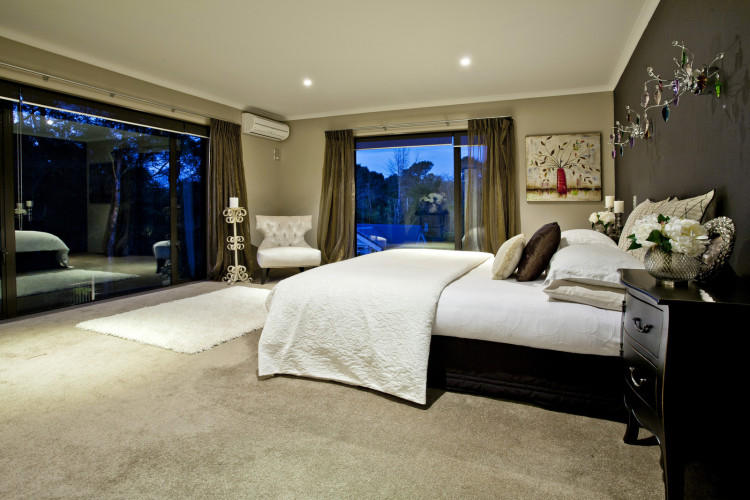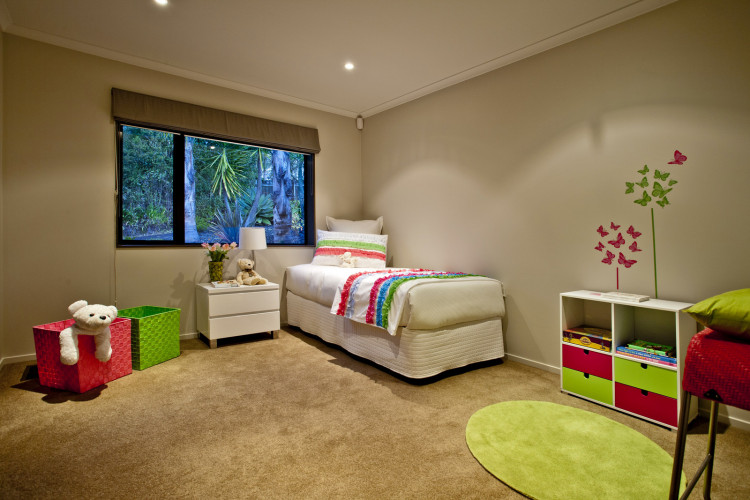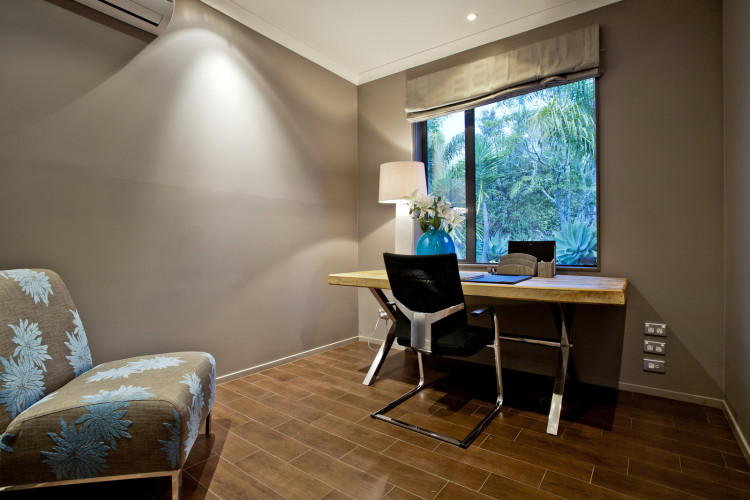 Richard and Patty's moody neutrals
28 Jun 2012
Do you have a home full of wonderful Resene paint and colour? Send us some snaps by emailing [email protected].
Richard and Patty's moody neutrals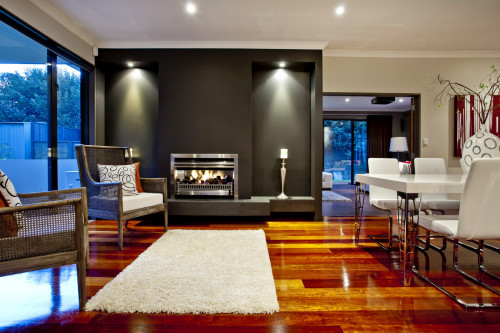 Here's a home that proves neutrals can be rich in character as well as soothing and sophisticated. Using a beautifully executed palette based mostly on ever-popular Resene Tea, the brooding Resene Stonehenge and Resene Triple Dune (used on the feature wall above), the interiors of this contemporary home come alive.
When Richard and Patty bought the house in 2008, the house had been given a major renovation and extension, based on an original humble brick 1950s house. It had been transformed into a split level, four-bedroom home on an idyllic and very green part of Auckland's North Shore.
While the existing paint was in good condition, this was the couple's first house purchase so they wanted to make it look the best they could afford and to impart their own style. They chose a welcoming and elegant paint scheme with the help of their painter.
Tip: Don't discount a paint colour, like Resene Tea, just because it has been used by many people. As a warm but interesting and versatile neutral, there's a very good reason why it tops Resene's most popular colours chart years at a time. See other colours that appear on the Resene Top 20 colours list.
As well as painting the interior and exterior (in Resene Triple Bison Hide), Richard and Patty also replaced the carpet, installed double glazing, built a deck into a sheltered corner of the house, renovated the bathrooms, and refinished the mellow timber floors.
Says Richard: "Our favorite part of the house as a family is the home theatre. It is where we can all get together to watch movies with some snacks and drinks."
"While I like the colours used in the house, I would try some other colours if given another chance," says Richard. "Why stay with the same colour when you can try other colour combinations? However, I would stay with Resene paint. Their quality is top notch!"
Tip: Just because you've bought a recently renovated house, don't be shy of making changes. Paint is such an inexpensive way of making a room look quite different and allowing you to stamp your own personality on a home.
pictures Photographs by Jiri Kral, Open2View North Shore.
Living spaces with a luxe look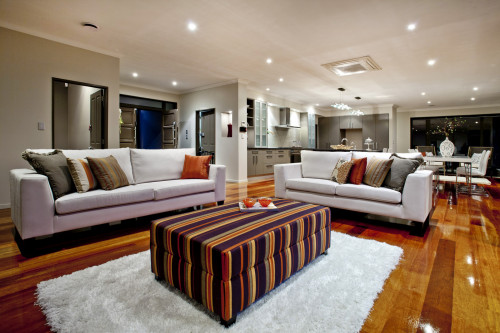 Resene Half Tea provides a warm and sophisticated backdrop to the living room. The colour is used throughout the house as the base neutral, complemented by other colours.
A demur but handsome kitchen
The kitchen cabinetry is finished in Resene Double Stonehenge, which complements the dark granite bench with its waterfall end.
A favourite place to relax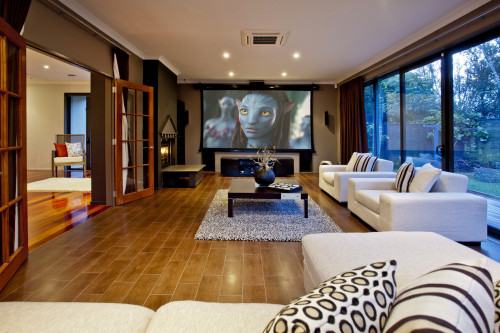 The home theatre room is the family's favourite space. The dusky tones of Resene Quarter Oilskin with its smokey brown base is the perfect colour for this sort of space.
Plenty of space to chill out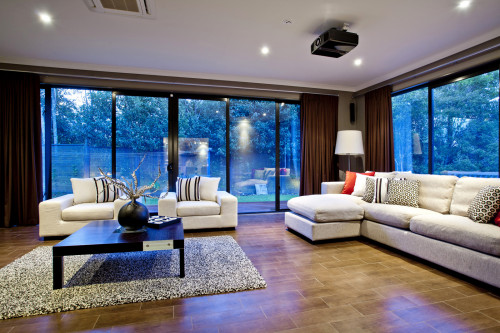 The other end of the home theatre, with walls in Resene Quarter Oilskin.
A subtropical entry way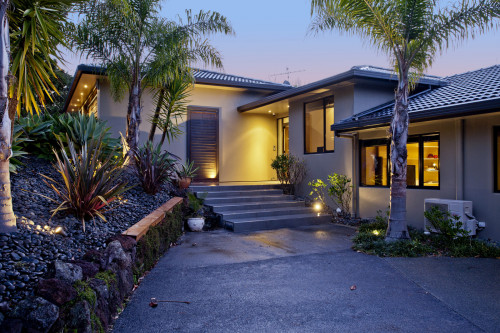 A tropical garden complete with mature palms signals the approach to the house. The exterior is painted in the earthy tones of Resene Triple Bison Hide. The panel is weathered copper.
A touch of magic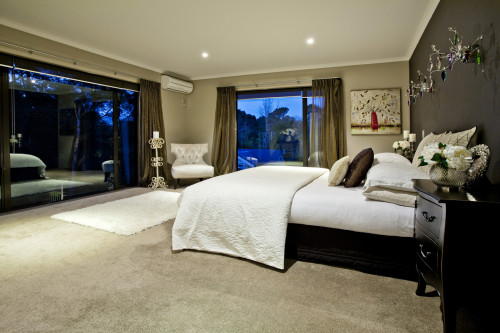 The master bedroom is given a touch of whimsy with jewel-like wall lamps and a sparkling feature wall behind the bed, finished in Resene Gravity from the Resene Metallics and Special Effects range. The other walls are in Resene Double Tea.
Neutrals show their versatility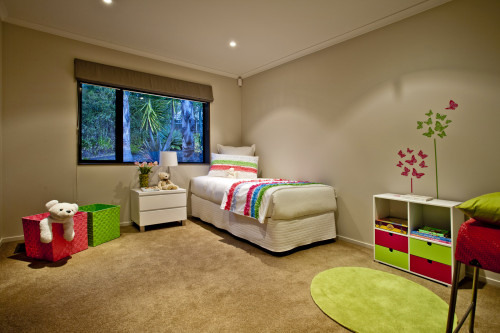 Resene Double Tea is a quiet background for boldly coloured accessories in this children's room.
A study in neutrals, literally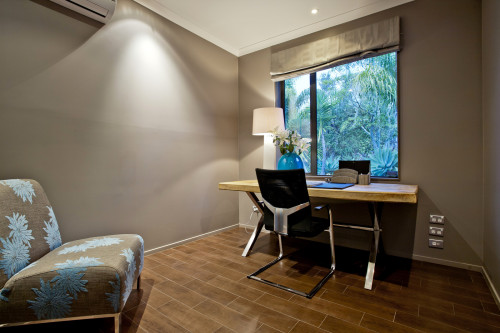 A study painted in Resene Quarter Oilskin has floors finished with a timber-look tile and looks out on to the main entrance way.
the look
If you're stuck on what
colour to use or need colour
advice, try out the Resene
Ask a Colour Expert service.