►
◄
latest
habitat tv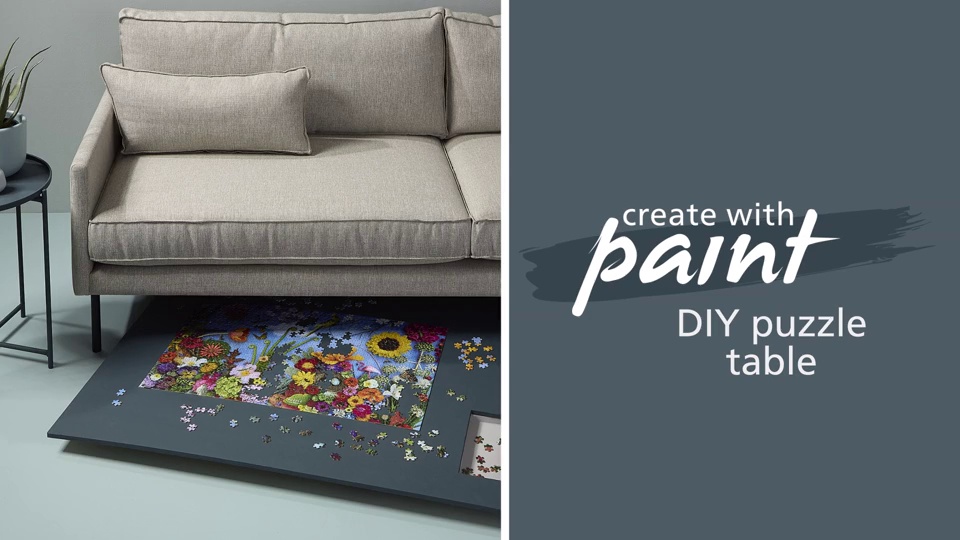 blog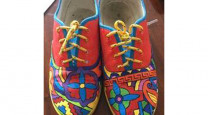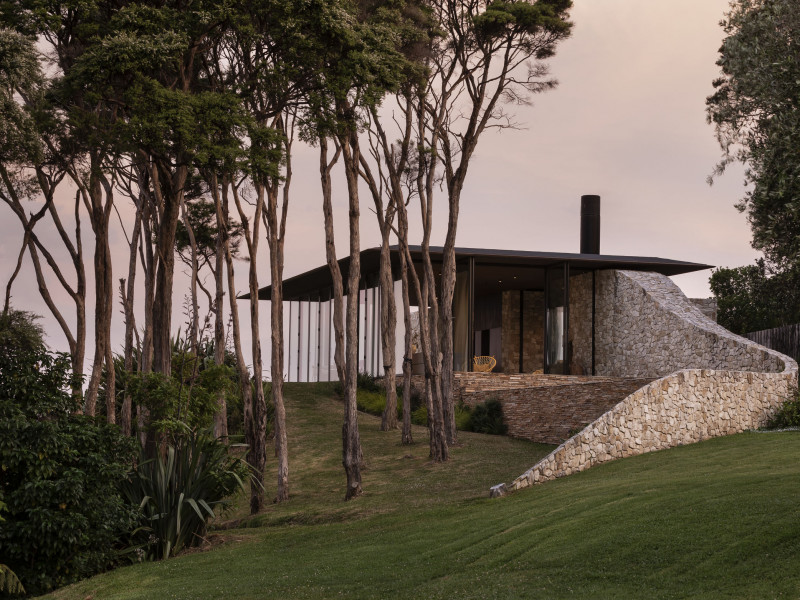 DINZ announces 2020 Best Design Award winners
08 Dec 2020
With awards season in full swing – though not in the manner that many of us are used to – we've been overwhelmed with the quality and quantity of truly outstanding projects that have been completed during an especially challenging year.
The Designers Institute of New Zealand (DINZ) recently announced the Best Design Award 2020 winners and shared a spectacular crop of worthy design work from across the country. Categories for the Best Design Awards recognise graphic, digital, moving image, product, spatial, Toitanga along with projects that contribute to public good, those that demonstrate the value of design, as well as the coveted Black Pin awards.
Their panel of respected design professionals from across New Zealand and Australia had the mammoth task of judging a range of amazing work a whopping number of submissions, selecting those that can proudly be measured against the best in the world.
The big winner in the Spatial category was Cheshire Architects, with their stunning Waiheke House project garnering the Purple Pin and the Gold Pin in the Residential / Residential Architecture subcategory.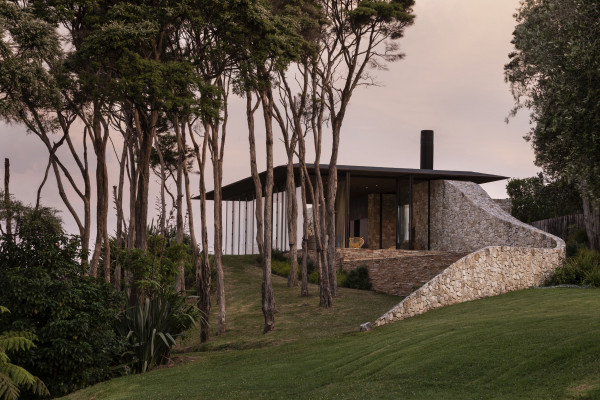 Waiheke House by Cheshire Architects/supplied
Of the project, the judges called it a "true mastery of materials and detailing with superb confidence in the ability of the spaces to juxtapose between lightness and solidity. When laying your eyes on this project for the first time, it's easy to see how you need to pick up your jaw from the floor. A beautifully provocative and considered home that will surpass that unforgiving sense of time due to the irrevocable and valiant use of materials.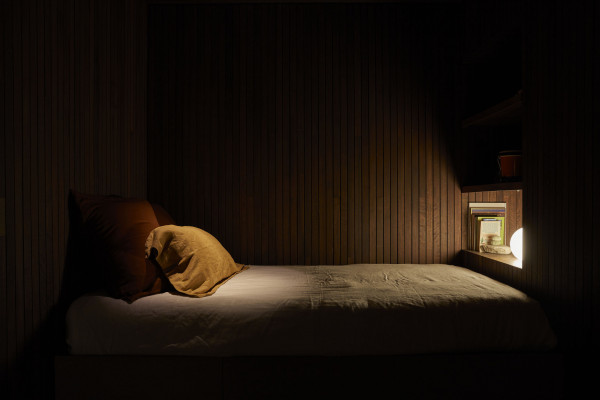 Waiheke House by Cheshire Architects/supplied
"This project is an ode to true craft," they continued. "Through the use of highly refined detailing and exquisite materials it forms a romantic relationship to its surrounding landscape. Not over powering but ever so gently enhancing it. A highly tactile and nature-driven palette that interacts seamlessly with the architecture to create a feast for the senses."
Cheshire Architects also won a further three Gold Pins in Spatial subcategories: the Colour Award Spatial Gold Pin and Hospitality/Food and Beverage - bars, cafes, restaurants Gold Pin for their Northern Club project and another Residential/Residential Architecture Gold Pin for their Awaawaroa House project.
Among the other Gold Pin winners was PAC Studio for their pint sized yet powerful Point Wells Cricket Club project, which is coloured in Resene Pioneer Red, Resene Half Periglacial Blue and Resene Coast.
Of it, the judges said, "this project captures the essence of Saturday cricket, somewhere every NZ cricketer would want to pad up. This project's bold use of colour literally 'bowls' you over. It both encapsulates New Zealand vernacular whilst speaking to the power of play."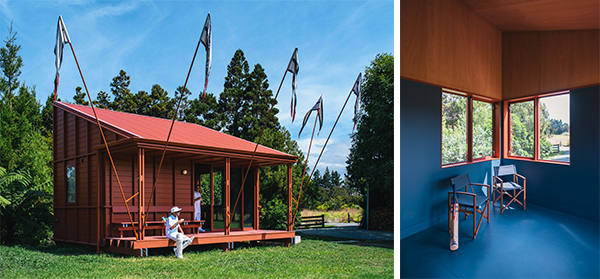 The small but mighty Point Wells Cricket Club features exterior weatherboards, deck, columns and soffit in Resene Pioneer Red with edge grain accents in Resene Half Periglacial Blue. Interior walls (to dado) and floor in Resene Coast and window frames and dado in Resene Pioneer Red. Design by PAC Studio, build by Lindesay Construction, images by David St George.
This unique project also won the 2020 Resene Total Colour Bright Spot Award and was featured in the inaugral issue of BlackWhite magazine.
For more images and details on all of this year's Best Design Award winners, check out the awards website.