►
◄
latest
habitat tv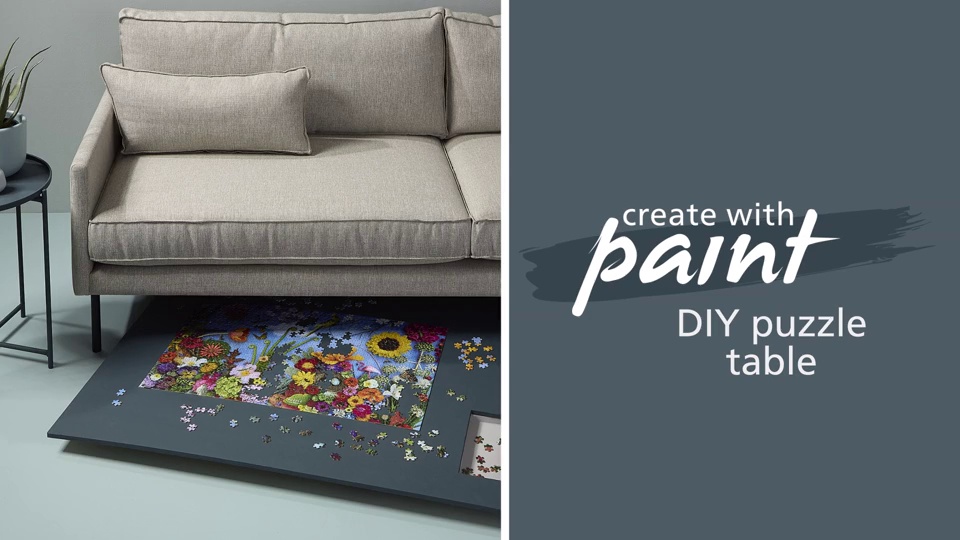 blog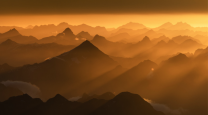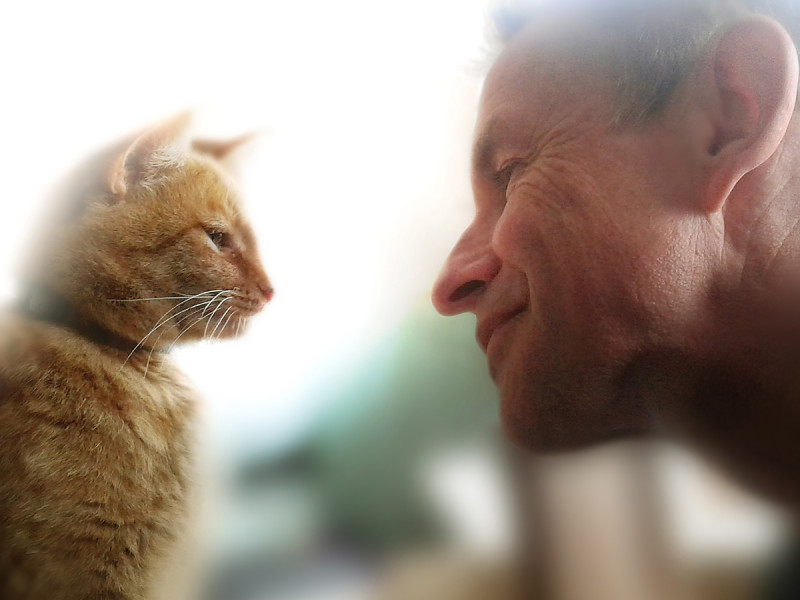 Illustrator Malcolm White renders a unique career path
21 Jul 2020
Those who work in the architecture, interior and landscape design industries can appreciate that while having a great concept is one thing, it's an entirely different thing to communicate that idea to your client. As visually-minded people who are often able to think and picture things in three dimensions, we sometimes take for granted that not everyone's brain works in quite the same way. And those of us who are incapable of producing our own hand-drawn or graphic interpretations of our ideas – especially realistic ones, that really sell that concept – would be at a loss were it not for people like Malcolm White.
For more than 25 years, Malcolm has been specialising in graphic design, illustration, photo retouching and – most importantly to us – photo realistic visualisations. In each of our printed issues, we ask a select number of designers to tackle a room from each of our featured houses and to reimagine it in a completely different way in a Resene colour palette of their choosing. These ideas become the basis of our Alternative Solutions. Open up any issue of habitat by Resene magazine from the past decade and a half and you'll find Malcolm White's increasingly impressive work within its pages – illustrations which often start as a simple mood board or a rough sketch before he works his magic on them.
This month, we took some time to chat with the wizard who brings our designers' Alternative Solutions to life for our readers.
Not unlike other types of designers, the work of graphic designers and illustrators has been completely transformed by technology since many of us started our careers. It's not something that everyone has been able to – or has easily – adapted to. Tell us about your journey.
"I spent more than 25 years working for design agencies. Agency work can be quite repetitive especially if that agency has a big client with a lot of ongoing projects based around a particular brand or group of brands and I was finding it restrictive for me as a creative person wanting to develop other skills as well as challenge myself in other directions which I felt were more akin to my strengths and passions. Three years ago, I decided to go back to working freelance from my studio at home and that's allowed me to take on other creative projects both in New Zealand and overseas."
One of Malcolm's challenges in creating the photo realistic illustrations for each Alternative Solution often involves using rendering software to 'build' three-dimensional objects that don't actually exist. While it is one skill to use Photoshop to manipulate a product image of a chair, like the one above, he is often asked to create 'custom built' items within the illustration, like the desk and shelving – which is much more challenging to do convincingly. This Alternative Solution illustration appeared in the most recent issue of habitat by Resene magazine (Issue 32 | Autumn/Winter 2020) and was dreamed up by designer Deanna Hills. The left accent wall is in Resene Dark Slate, the right wall is in Resene Sea Fog, the ceiling and trims are in Resene Alabaster and the desk is stained in Resene Colorwood Limed Oak.
Your work spans an impressive range of mediums. Which are your favourite mediums to work with, or your favourite types of projects to work on?
"I do love the problem solving and craft aspect of what I do and being creative I also love challenging myself with new projects and directions, often with exciting and unexpected results.
"With one client in particular, I was given the task of designing and developing large exhibition stands to be constructed overseas in America, Russia, China and Italy. This really gave me the opportunity to expand my technical ability in both 2D and 3D. Seeing these stands through to the final building stage was terrifying and exhilarating at the same time especially as anything could go wrong so I had to be extremely precise and articulated with my instructions, particularly when dealing with country where English was a second language."
"My mediums are quite diverse and this gives me the edge in terms of overseeing a project to completion as I can design, technically render, illustrate and photo render the components. It also means my projects can vary considerably, from illustrating a character, designing a façade of a building, illustrating murals, designing laser cut graphics, rendering photo realistic illustrations for design magazines and more. My favourite projects are the more illustrative ones, as they showcase my own style of work and skills."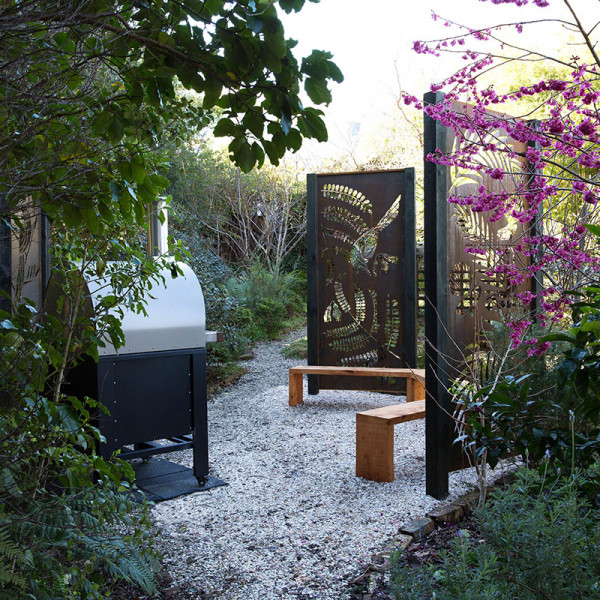 Malcolm designed these laser cut panels, which were featured on Page 19 of Issue 27 (Spring/Summer 2017/18) of habitat by Resene Magazine. Their supporting frames are stained in Resene Woodsman Crowshead. They now sit in Malcolm's back garden, seen here.
How has the style of your work evolved over time?
"Whether I am working on an illustration digitally or by hand I like to inject a little of my personality into the work – I have been told I am funny and I make people laugh – so inevitably my style and subject matter may reflect this from time to time, providing it is part of the brief."
What has influenced your work?
"I am a supporter for environmental awareness, safety and healthy living, and a lot of my work reflects this. Some recent illustration work I did for Auckland Transport (train station murals) and Auckland Council allowed me the ability to inject a little of my humour but at the same time tell an important message by using the illustrations to portray this."
Do you have an all-time favourite Alternative Solution that you've created for us?
"I enjoy rendering each of the Alternative Solution designs as each one is challenging in its own way and the end result is always a nice surprise. I really enjoy doing the exterior renderings, as I am a bit of a landscape designer myself, and I get a lot of ideas from each designers concepts. My favourite so far was Rogan Nash's Alternative Solution in Issue 31 as I loved the native grass plantings combined with cedar cladding in Resene Waterbourne Woodsman Natural stain contrasting with the painted brick in Resene Merino. Stunning!"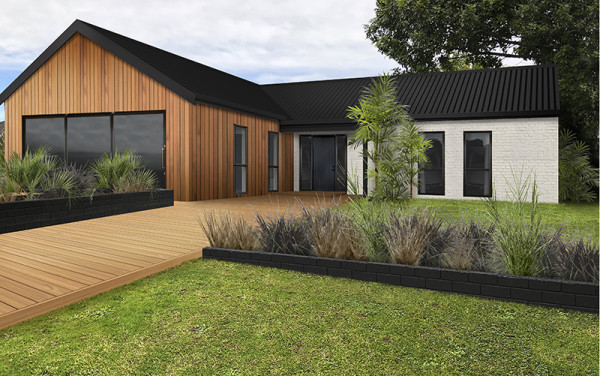 Malcolm's current favourite Alternative Solution illustration was his reflection of architectural design duo Rogan Nash's reimagining of a traditional Huntley brick home, which was featured in the Spring/Summer 2019/20 issue of habitat by Resene magazine. The roof and brick planters are in Resene CoolColour All Black, the timber cladding and decking is stained in Resene Waterborne Woodsman Natural timber stain, and the brick on the left side of the house is painted Resene Merino.
Do you have a favourite Resene colour?
"One of my favourites is Resene Discover. It has a vibrant New Zealand feel about it and compliments the aqua tones, shades of cream and stained timbers beautifully – giving a modern or retro finish to suit."
To see more of Malcolm's work, visit his portfolio website or peruse the previous issues of habitat by Resene magazine.