►
◄
latest
habitat tv
blog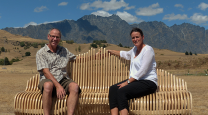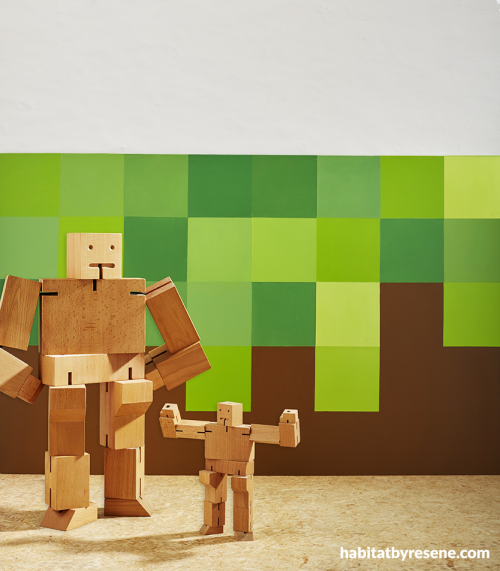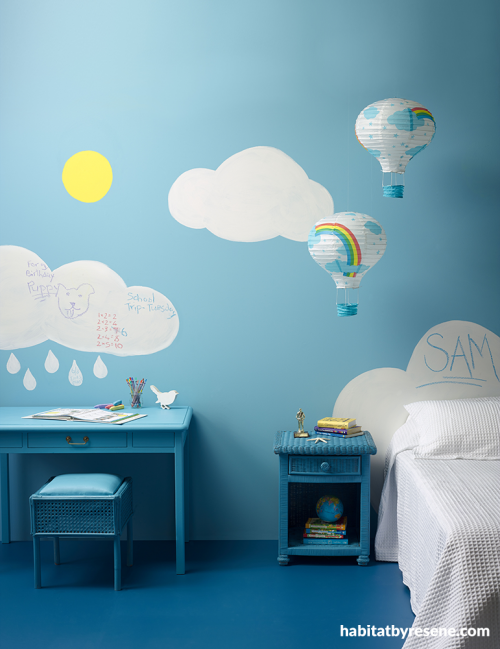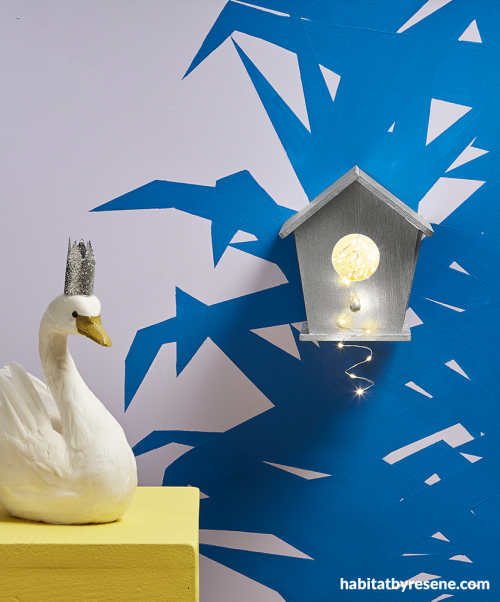 Take a testpot... kid's edition
When it comes to decorating kids' bedrooms, it's okay to indulge in a bit of imagination. After all, with so many colours in the Resene paint range, there's really no limit.
Get the kids involved in brainstorming for themes and ideas. Do they have a favourite cartoon character? Are they nuts for a computer game? Or do they love the outdoors? This not only gives you a fun project to do together, but also hands over a sense of responsibility to them. Hopefully the finished result gives them a feeling of pride over their domain (which fingers crossed translates into more willingness to tidy up).
Top tips
Popular paint colours for kids can be found in the Resene KidzColour paint chart. See here.
Painting a bed head on the walls is a cost-friendly and quick way to decorate. Go with ideas such as a half moon, billowy circus tent, part of a world map, etc. that are easy to paint and look good even when the bed's taken away.
Think of your child's personality and needs when it comes to design. They may prefer a night light to keep the idea of the boogie monster away. How can you fit that into the decor? Or perhaps they love to write on the walls... paint a section in Resene Blackboard Paint or Resene Write-on Wall Paint and give them free reign.
Don't worry about it looking too perfect... it's a kid's bedroom at the end of the day. Just revel in the fun of creating with your little ones!
Using Resene testpots, here are three creative ideas for kid's bedrooms from habitat issue 25.
Published: 10 Jan 2017
Do you have a home full of wonderful Resene paint and colour? Send us some snaps by emailing [email protected].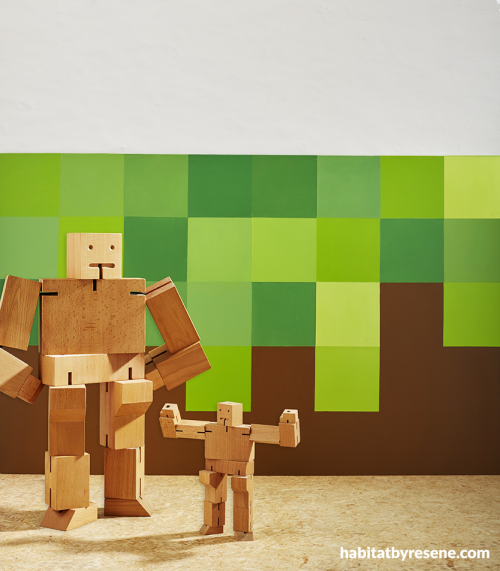 Take Minecraft from the computer screen into real life... if your kid's into gaming, they'll love this feature wall idea. Build with shades of green squares in Resene Kermit, Resene Wham, Resene Lickety Split, Resene Top Secret and Resene Lucky Dip. Finish with a foundation of earthy Resene Cafe Royale.
pictures
Bryce Carleton, styling by Greer Clayton.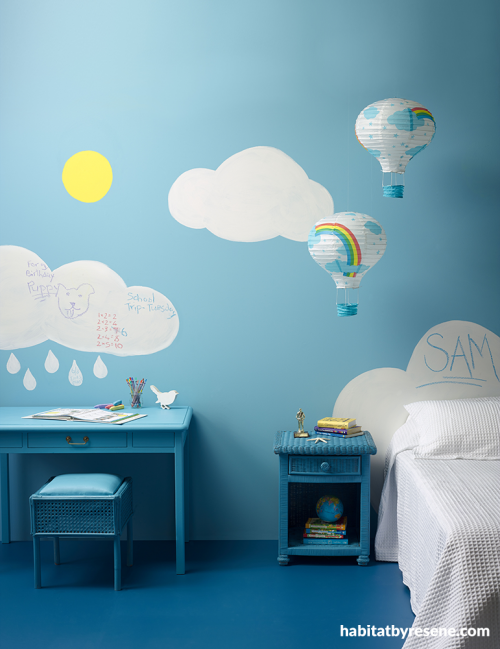 Give children the space to jot down their daydreams. These painted clouds, using Resene SpaceCote to give it a chalkboard effect, are just the ticket. Painting the bedroom a true blue like Resene Seagull on these walls also evokes creativity and a relaxed feel. The clouds are painted in Resene Quarter Alabaster and the sun is painted in Resene Gorse.
pictures
Melanie Jenkins, styling by Megan Harrison-Turner.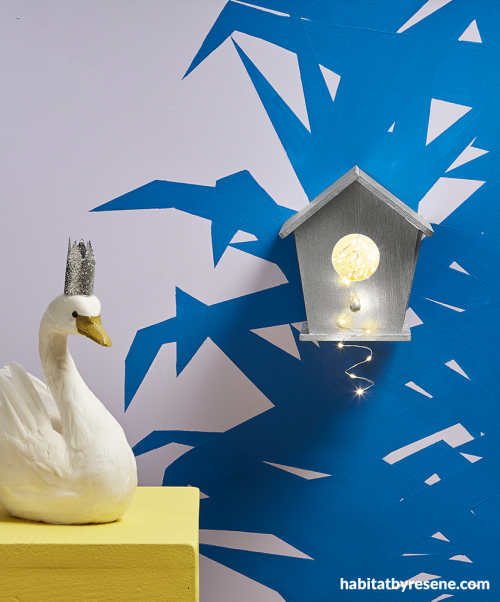 Trees and branches are a popular motif for walls, and here's a twist on the theme. Inspired by flax bush, the branches visually hold up a craft birdhouse filled with seed lights. It's a pretty way to keep the room softly lit at night time.
The wall is painted in Resene Zappo, with the flax bush painted in Resene Splish Splash. The birdhouse is painted in Resene So Cool. The cabinet is in Resene Shooting Star.
pictures
Bryce Carleton, styling by Leigh Stockton.