►
◄
latest
habitat tv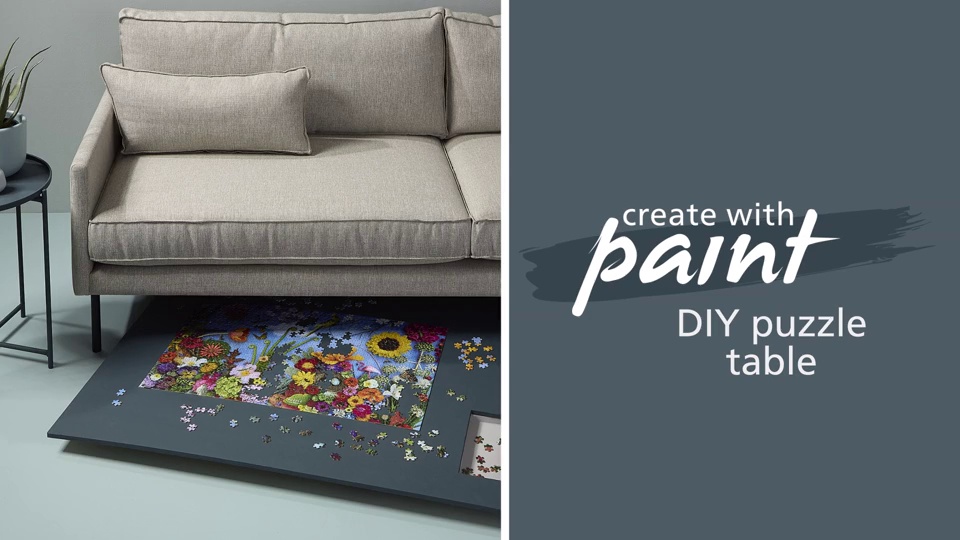 blog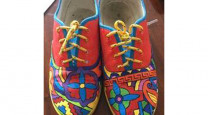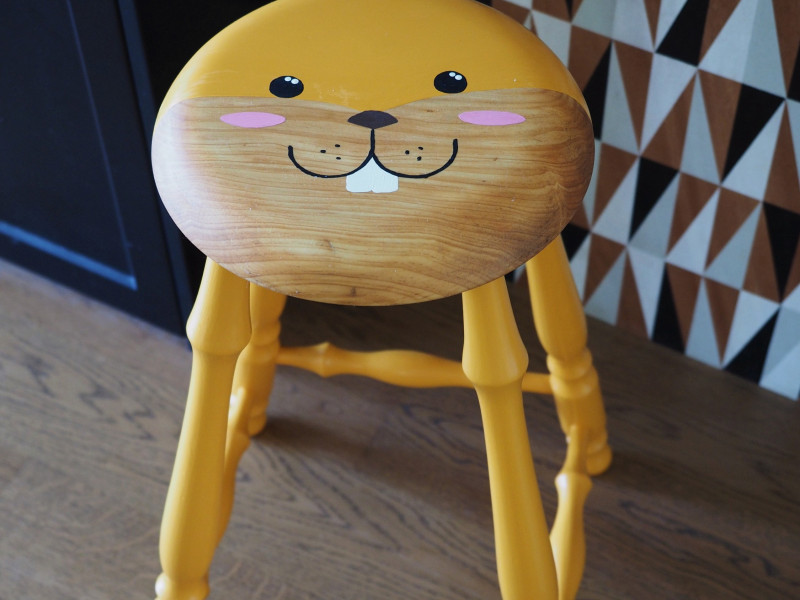 DIY: Create a kids' animal face stool
21 Jan 2021
DIY: Create a kids' animal face stool
Upcycle an old stool with a cute-as-a-button animal face design that the kids will love. This bright and friendly face will encourage kids to sit down at the kitchen island or breakfast bar to eat.
You will need: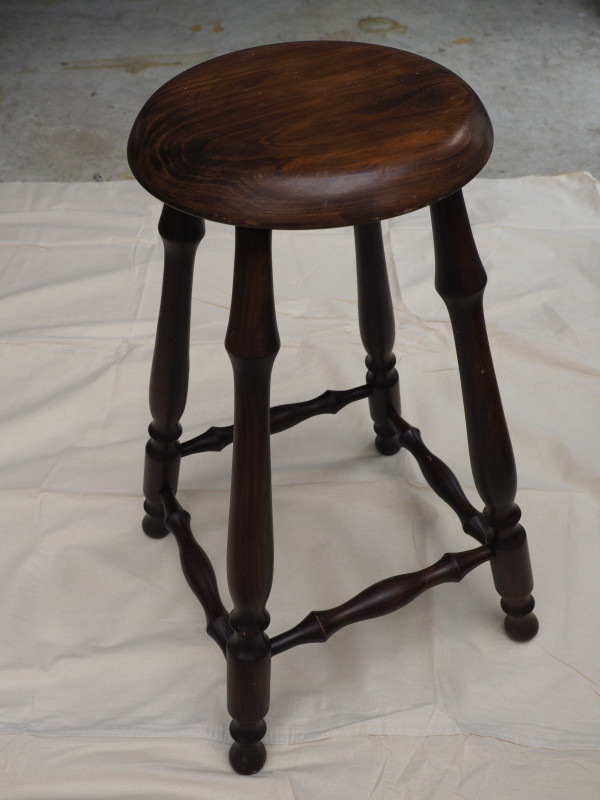 Step 1 If you are using a second-hand stool for this project, prepare the chair for painting by washing down the chair with warm soapy water and a soft cloth to remove any dirt. Once dry, sand the legs with a medium grit sandpaper, this will help the primer adhere to the wood. Use an electric sander to sand off the stain on the seat completely to expose the raw wood underneath. Wipe the dust away with a soft dry cloth.
Step 2 Prime the legs of the stool with Resene Quick Dry waterborne primer undercoat. Prime the top part of the chair which makes up the top of the face as well. Leave the muzzle of the face as raw wood. When the primer is dry, sand it lightly with a smooth finishing sandpaper. Wipe the dust away with a soft cloth.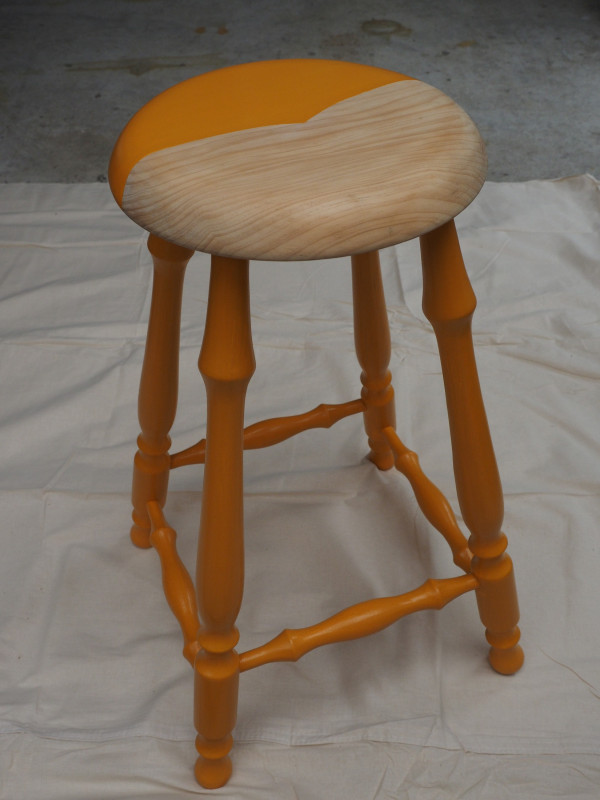 Step 3 Paint over the Resene Quick Dry with Resene Lustacryl tinted to Resene Pirate Gold. Resene Lustacryl is a hard-wearing semi-gloss enamel that is good for painting on furniture. Once the first coat is dry, repeat with a second coat.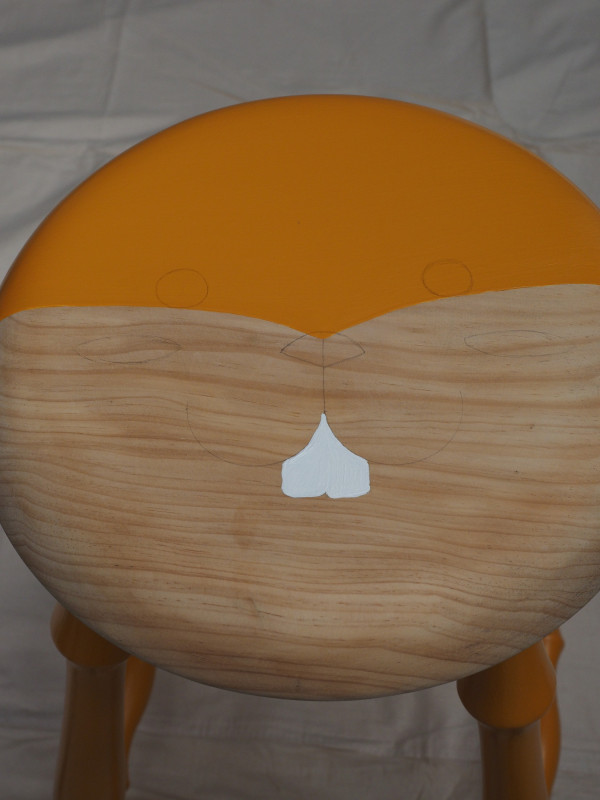 Step 4 Use a pencil to sketch out the face. Start with using Resene Quarter Dutch White to paint in the teeth.
Step 5 Next, use Resene Black to paint the eyes and mouth.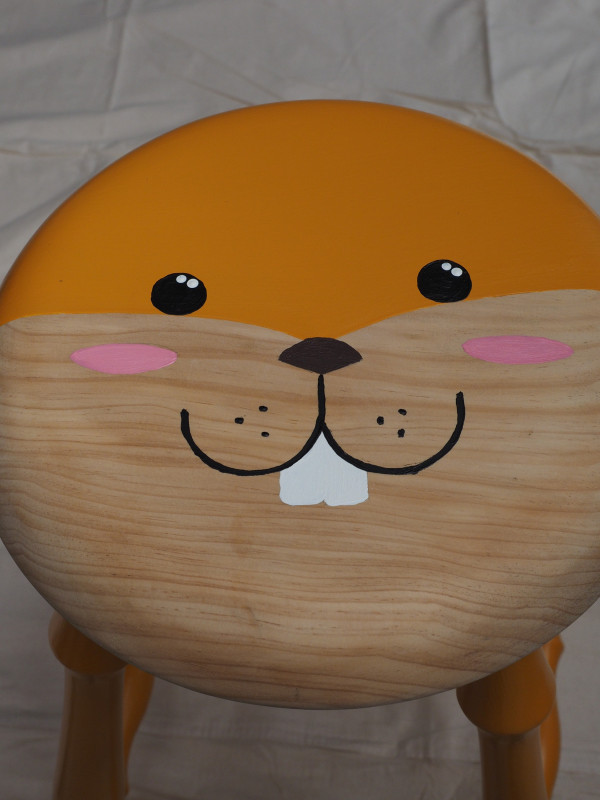 Step 6 Use Resene Rebel to paint the nose, and Resene Glamour Puss for the cheeks. Add a couple of shine marks in the eyes with Resene Quarter Dutch White. Once the face is dry, use Resene Danska Teak Oil and a soft cotton cloth to oil the raw wood and the chair is complete.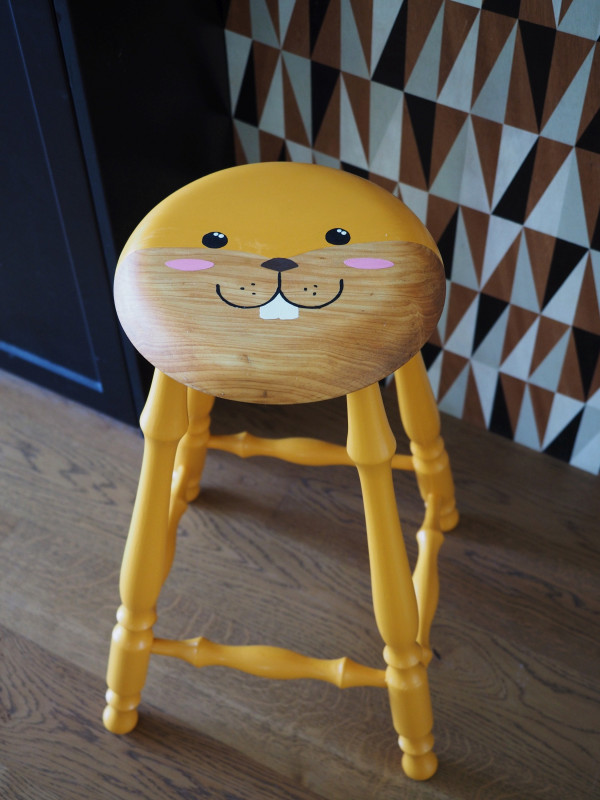 The finished chair painted with Resene Pirate Gold on the legs and the top half of the face with Resene Black, Resene Quarter Dutch White, Resene Rebel and Resene Glamour Puss for the eyes, mouth and nose details. The geometric background is painted in Resene Black, Resene Half Rice Cake and Resene Truffle.
project and images Fleur Thorpe