►
◄
latest
habitat tv
blog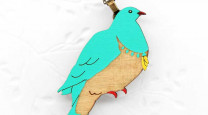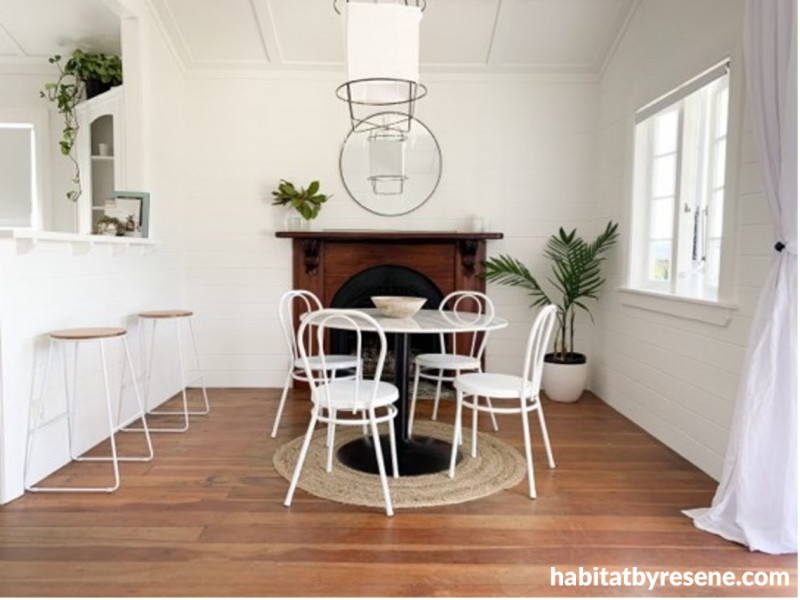 How to be a minimalist – and still keep things interesting with colour
27 Oct 2021
Less is certainly more when it comes to the minimalist trend, but not when it comes to colour. Gone are the days of minimalism being defined by a muted, monochrome colour palette. Now, minimalists everywhere are embracing rich, natural hues and creating cosy spaces that shine with personality.
While minimalism began as a lifestyle of intentionally living with only the things you absolutely need, it swiftly became a popular design trend that has built up a huge following over the past few years. To those of you who find the idea of living with less so you can live with more joy appealing but just can't seem to sacrifice the necessities or your colourful décor, we have the perfect solution for you: warm minimalism. Warm minimalism keeps those key minimalist concepts but adds a touch of, you guessed it, warmth to a space through furnishings and colour. Here's three interior design ideas to get you started on your minimalist journey and help you get colourful with Resene paint and the Resene Wallpaper Collection.
Keep calm and make a feature wall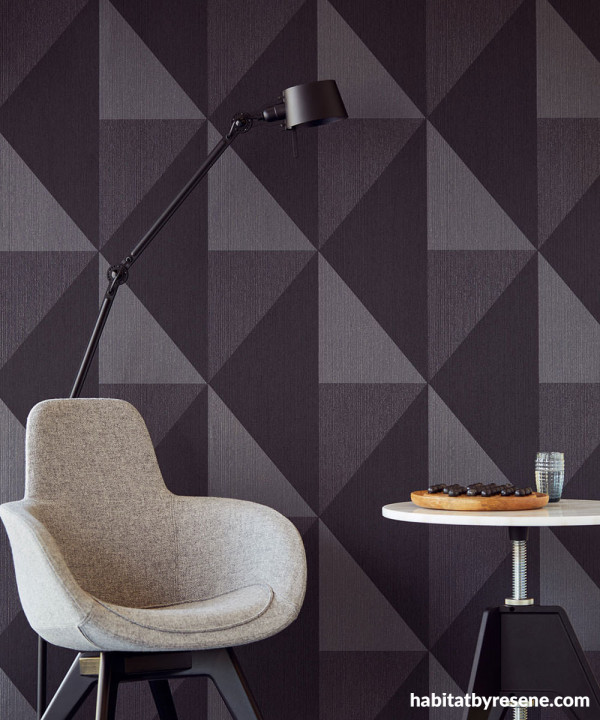 Time and again feature walls prove that they are relevant to any interior style. Start as any good minimalist would – with a neutral colour palette. For more modern homes, striking Resene Black White will add a crispness to the space that will keep it looking clean, while in older homes a slight off-white such as Resene Half Merino will do the trick. Then choose a wall and let your personality shine with colour. Warmer hues such as yellow Resene Turbo will lighten the space and create a feeling of openness. Alternatively, if you're looking to make your larger room minimalist without it feeling empty, try a wallpaper feature wall. Geometric wallpapers such as Resene Wallpaper Collection E395824 (above) will create a sense of considered movement, subtly filling a space without relying on décor.
Simple storage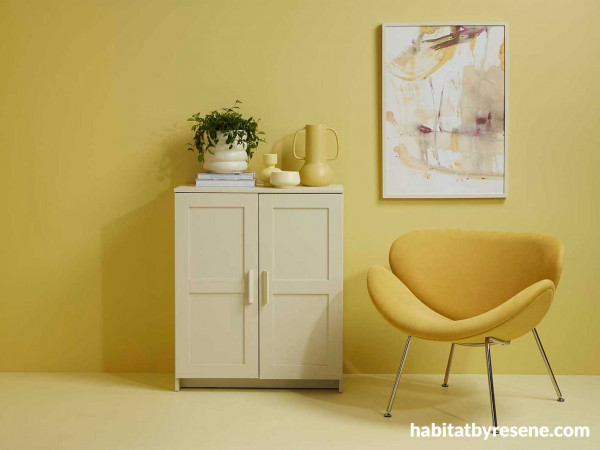 This simple lounge setup features warm Resene Chenin on the walls, Resene Mellow Yellow on the floor, cabinet in Resene Double Spanish White and tall vase in Resene Laser. Project by Vanessa Nouwens. Image by Bryce Carleton.
If you're not ready to commit to an entirely minimalist home just yet, begin with a single room such as your office or lounge. A large solid cabinet is a simple storage hack that won't compromise your home's aesthetic. Choose a style of cabinet that suits the era of your home or upcycle one with bold Resene colours to create a statement piece. When it comes to minimalist décor it's all about necessity and storage such as an upcycled cabinet or chest will minimise clutter while also grounding the room.
Au naturel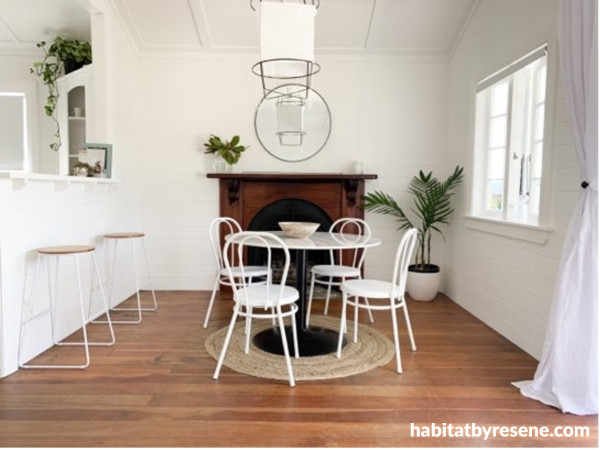 Homeowners Selena and Mike painted cool white Resene Alabaster on the walls of their Taupo cottage, which perfectly offsets the beautiful original timber floor. Rejuvenate timber flooring with Resene Colorwood Nutmeg wood stain.
When it comes to choosing materials to complement your colour palette, white and wood are a minimalist's best friend. Get back to nature by introducing a touch of greenery, either through a few houseplants or furniture painted in fresh greens, such as Resene Caper. With hints of Scandi influence, this warm minimalist home contrasts simple Resene Alabaster walls with rich timber elements. Staining timber in darker colours such as Resene Colorwood Nutmeg is a great way to add depth to a space without compromising its simplicity. When working with wood, keep your colour palette limited to one or two colours to let the timber shine.
Not sure which wallpaper to feature in your minimalist home? Click here for our wallpaper personality quiz.
Published: 27 Oct 2021