►
◄
latest
habitat tv
blog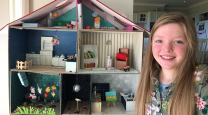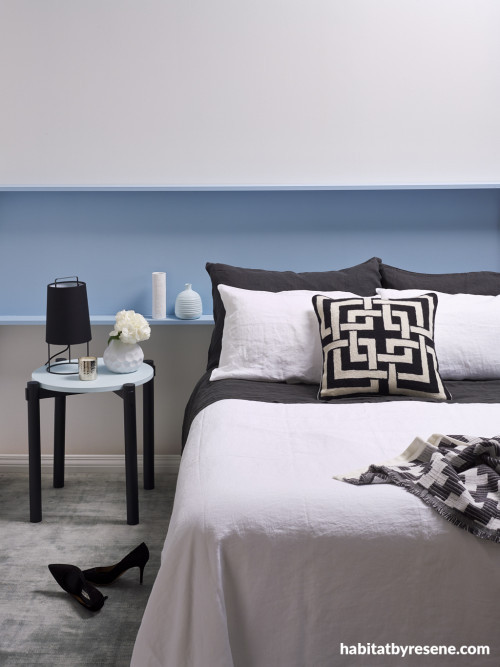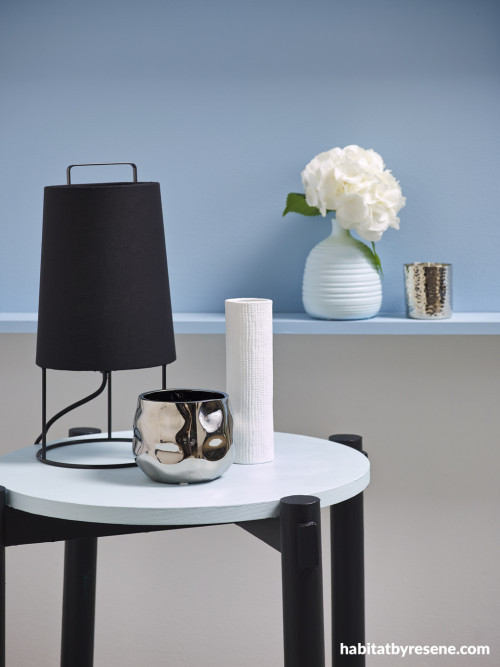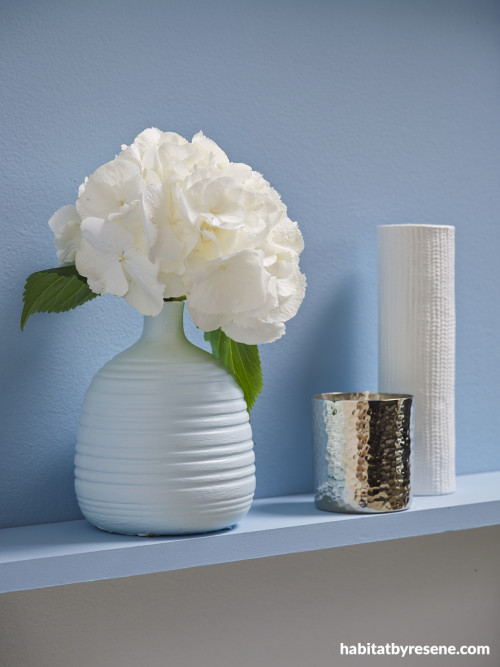 Trending: calming spring bedrooms
The trend for all-white bedrooms is everywhere you look and a dream come true for minimalists the world over. But for those looking for something with bit more of a twist, there are ways to dress up your home without going overboard – from a slice of bold Resene colour here and there, to neat little tricks with linen.
This bedroom setting was inspired by 90s minimalism, when everyone turned their back on excess and colours were pared back. Think no-nonsense blacks, clean whites, zen greens, icy aquas and nautical blues.
Stylist Claudia Kozub chose three base colours: Resene All Black, Resene Black White, and the icy bold blue Resene Frozen, painted on the headboard. She kept black, white and blue as the theme with accessories as well, and the result is serene, inviting and cool for when the weather hots up.
Look closely, and you'll see the magic of three continues its work here: the bed linen, table legs and lampshade all matching in black; three differently textured and coloured vases; and the wall cut into three segments.
The headboard was made by painting a strip of colour and framing it with painted shelves, top and bottom. It's remarkably handy and looks beautiful.
Other ways to subtly dress the place up is to think about your bed linen. Claudia's alternated the colours of the duvet, sheets and pillows, and placed a patterned throw and cushion in the same shades… that, with the slice of icy bold blue and textured vases, brings the room alive.

It's a look that would also work in a living room, with a white fabric couch, knobbly black rug, and framed pictures of the family perched along the headboard. Or use the headboard as a handy space for the television!
Why it works
Watery blues calm the senses and the colours are based on nature's own – so we are naturally drawn to these shades.
Different gloss and texture levels in the metallic votive, vases and bedware give the eye something interesting to look at.
Everything in the bedroom echoes the three main colours of black, white and icy blue.
The alternating linen in black and white is a tidy, stylish way to dress the bed.
A strip of bolder colour brings something new to the table, rather than an all-white bedroom.
Published: 09 Sep 2016
Do you have a home full of wonderful Resene paint and colour? Send us some snaps by emailing [email protected].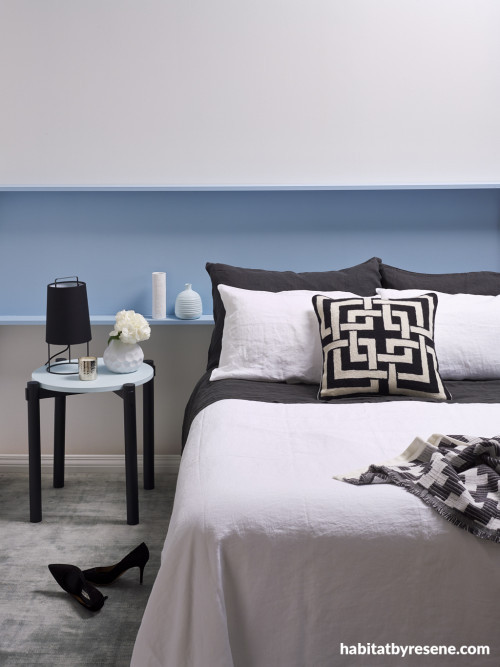 A calming spring bedroom, with walls in Resene Black White, headboard in Resene Frozen, bedside table in Resene Cut Glass and Resene All Black, and vases in Resene Quarter Alabaster, Resene White Thunder and Resene Cut Glass.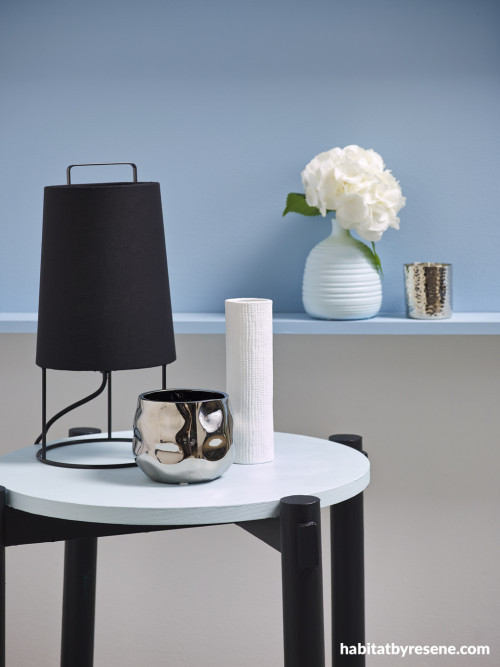 The recessed headboard, in Resene Frozen, was made with a painted strip and two simple shelves. It's a beautiful way to add colour for people who love minimal decorating, but with a twist.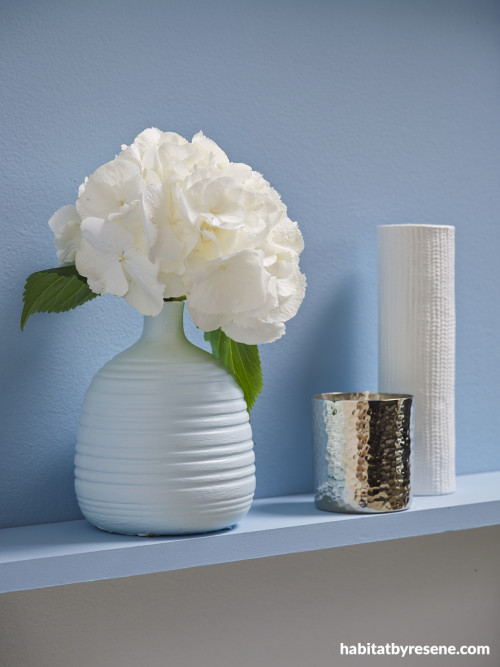 The magic of three: keep note of this trick when accessorising. Vases painted in Resene Cut Glass and Resene Quarter Alabaster.
the look
If you're stuck on what
colour to use or need colour
advice, try out the Resene
Ask a Colour Expert service.