►
◄
latest
habitat tv
blog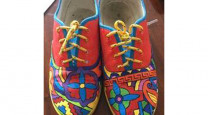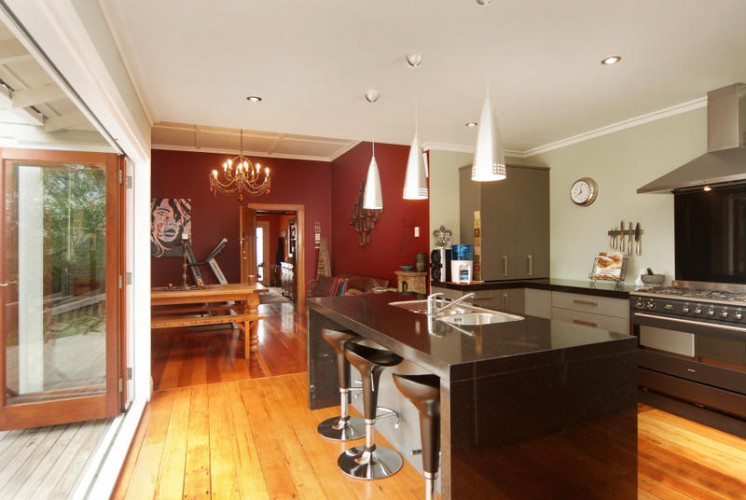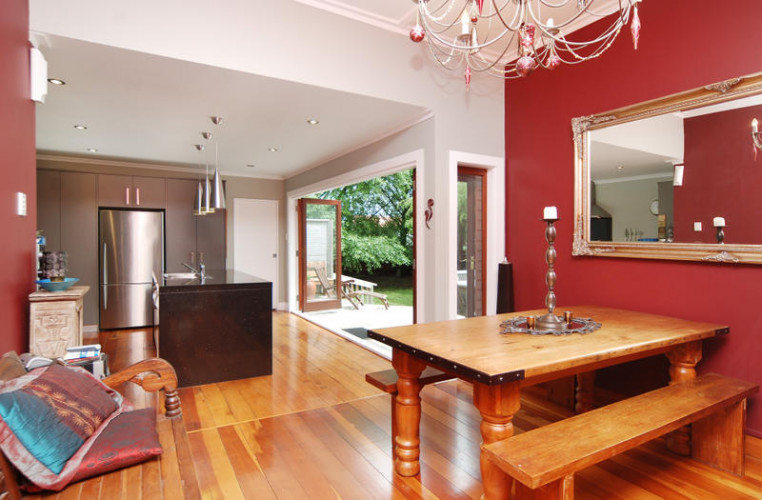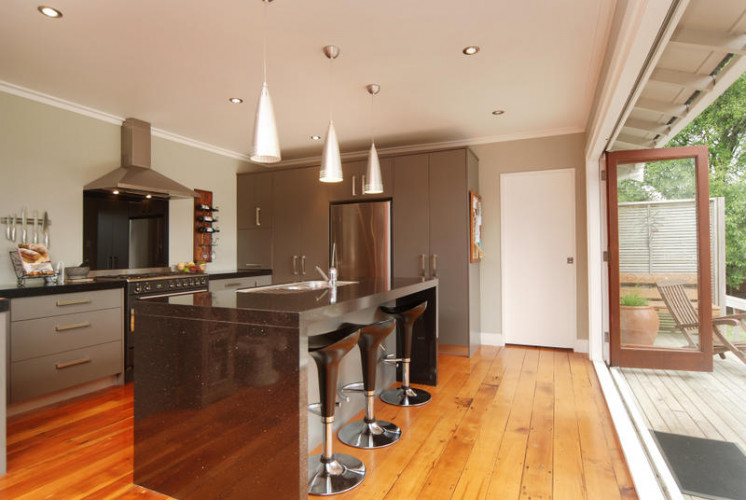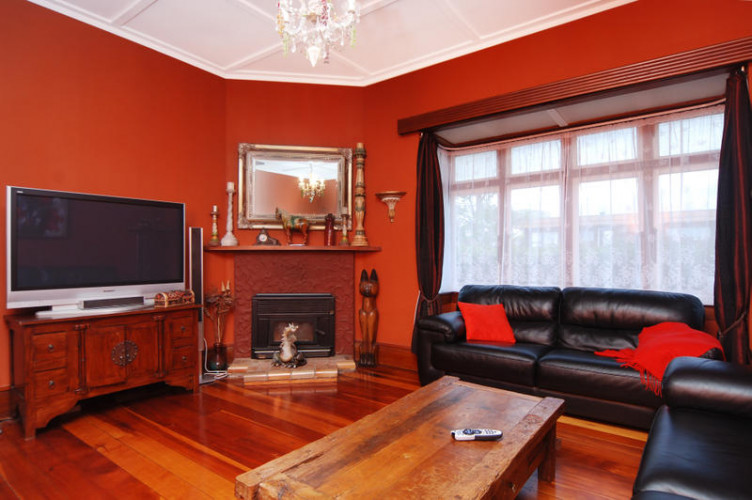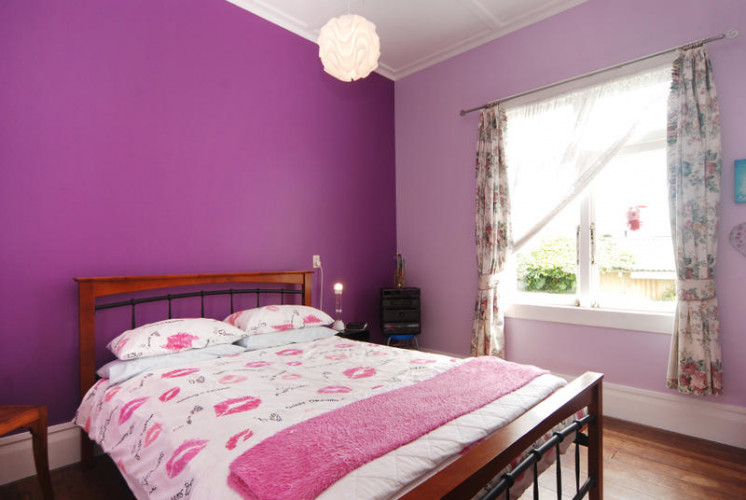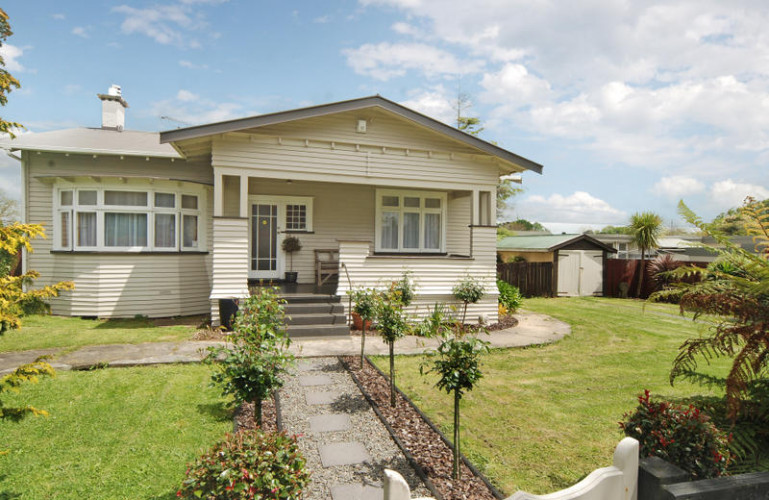 Gary and Mandy's Vibrant Red, Purple and Orange Bungalow
01 Dec 2011
Do you have a home full of wonderful Resene paint and colour? Send us some snaps by emailing [email protected].
Bold colours for an artist's home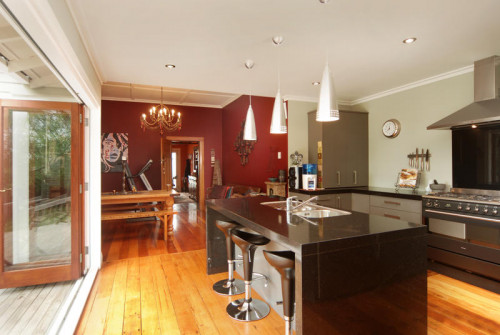 Gary and Mandy have lived in their 1920s bungalow for 20 years and in that time have renovated it both outside and in. Originally owned by the Dairy Board in Pukekohe, the house now reflects the colourful tastes of its current owners. "Mandy, being an artist, wanted lots of colour," explains Gary. "A slightly Moroccan look, with lots of colour and lots of teak furniture," adds Mandy. They loved the character of the old Californian bungalow, with its big rooms and matai floors, but have brought it into the 21st century with, among other things, a modern kitchen and bi-fold doors opening on to a back deck.
What do you think was the greatest success with your home interior look? Not being scared to use colour!
What is your favourite space in the house? The renovated kitchen and the back of the house. That whole area now has great indoor/outdoor flow, which has made it a fantastic living space.
Why did you choose these colours? I wanted some bold colour in the house and was inspired by some Morrocan wine glasses and pillows. But not everything in the house is painted in a bright colour! We stripped the paint from the outside of the house with a hot air gun and used Resene Half Napa on the weatherboards and Resene Ironsand on the roof and window frames. The kitchen is Resene Half Lemon Grass as an accent to both the Resene Mayhem in the dining room and black Stonex benchtop and black splashback in the kitchen. For two of the bedrooms we went safe for the very first time and used Resene Quarter Napa, which I am very happy with. The colours throughout the house reflect the moods of the different rooms.
What is your advice for someone trying to achieve a similar look? Be brave with colour. You don't have to follow a style, just use what you like and it will become 'your style'.
Get the look:
If you have a lot of natural surfaces in your home, such as timber trim, joinery and flooring, make sure that they are well protected with a clear finish, stain or paint. The finish coats help to prevent dirt and dust getting ingrained into the surface, making it easier to keep them clean and looking good long into the future. For timber joinery, use a product like Resene Aquaclear or Resene Qristal Polyurethane. For timber flooring use Resene Qristal ClearFloor. To rejuvenate wooden floors you can apply a stain colour first, like Resene Colorwood or Resene Colorwood Whitewash, to add colour to your timber while still allowing the natural grain to show through.
Moroccan spice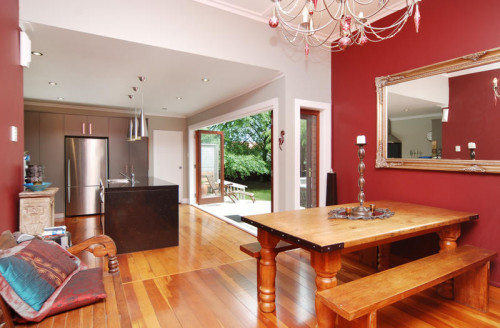 The Moroccan-inspired dining room walls are painted in Resene Mayhem.
Open kitchen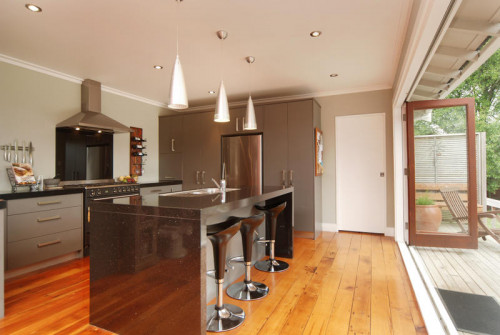 In the kitchen, Resene Half Lemon Grass has been chosen to complement the black splashback and benchtops.
A living room with flair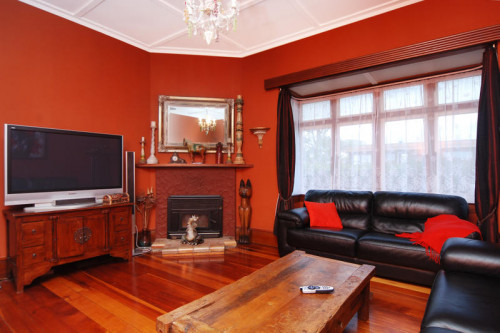 Resene Flair in the living room is paired with "lots of teak furniture" for a "slightly Moroccan look".
Shades of purple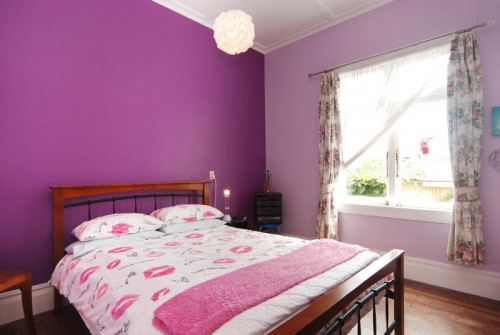 Half of this bedroom is painted in Resene Genie and half in Resene Gelato, for a mix of bold and soft purples.
A renovated classic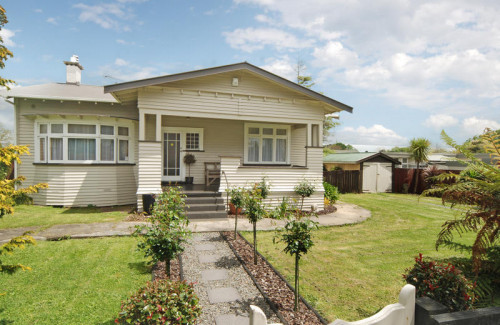 The 1922 bungalow is now painted in Resene Half Napa, with Resene Ironsand on the roof and window frames.