►
◄
latest
habitat tv
blog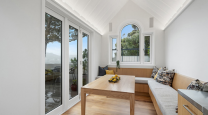 Master Builders' Chief Executive David Kelly shares his tips for building in the challenging climate.

Planning... more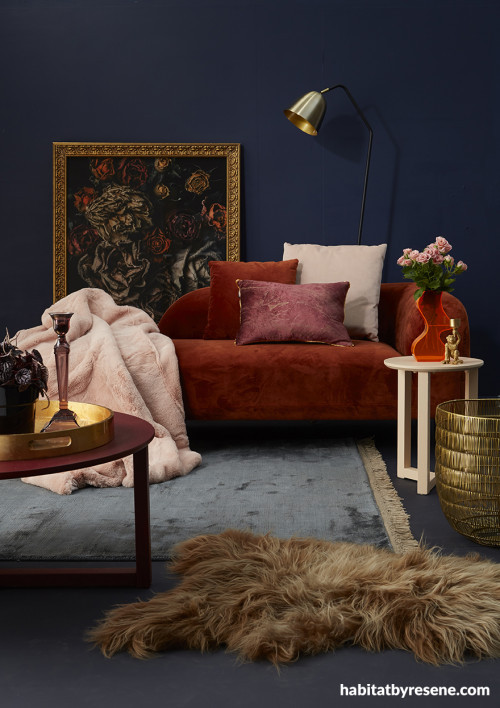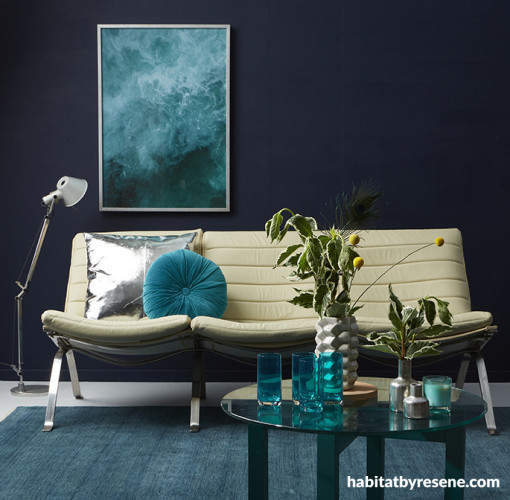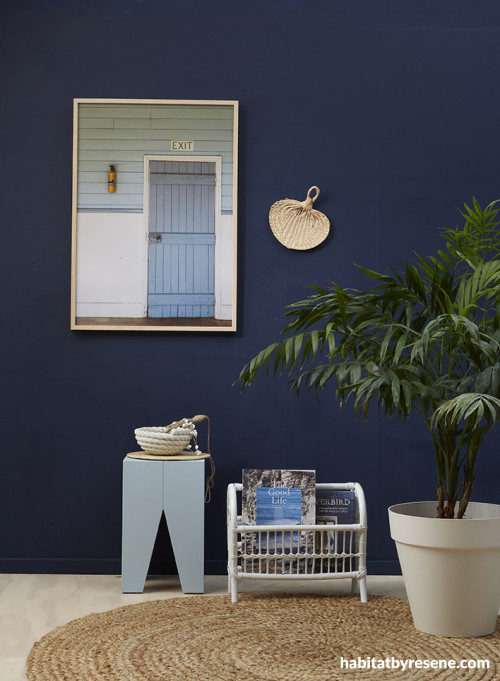 Why be blue?
How many reasons do you need to fall in love with Resene inky blues? We give you three very good ones.
We asked stylist Kate Alexander to show us how versatile inky blue can be when painted on the walls. And so, for these settings, she picked out Resene Indian Ink, a blackened blue, "reminiscent of a night without moonlight".
With that, she created three different moods: classic, contemporary and coastal.
See how the wall colour adapts to each scheme, by introducing different colours and accessories to the setting.
Quick tips for going inky blue
Often thought to make a room feel smaller, this isn't always true when it comes to dark, dramatic paint colours. In fact, dark colours blur the edges of the walls, making it look a lot more expansive.
Always test the paint colour in your room. Every room has different lighting and set up, and it's important to know you are happy with the darker colour before applying it. You can order A4 drawdowns, painted pieces of card, from Resene. Alternatively, pick up a Resene testpot and paint a large A2 card that you can move around from wall to wall.
Paint the ceiling a white neutral to keep the room from feeling too heavy, and to add visual height. And keep it light with white and cream accessories, which will pop against the beautiful moody walls.
In contrast, for taller furniture such as cupboards, go darker to blend in with the walls. This will add extra visual space to the room.
Get reflective. If you can, place a long mirror on the opposite side of the room to the window. It will bounce wonderful, natural light all around the room.
Published: 08 Feb 2018
Do you have a home full of wonderful Resene paint and colour? Send us some snaps by emailing [email protected].
Classic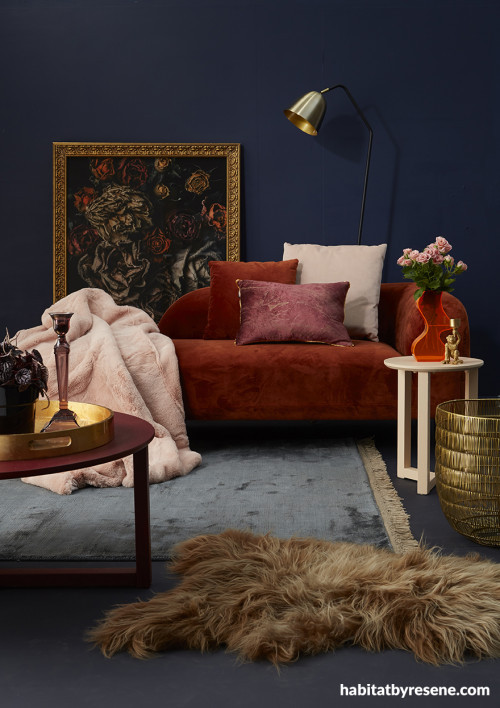 This setting keeps it classic and cosy with a Resene Persian Red painted coffee table, matching sofa and cushions from Me and My Trend, and rug and sheepskin from Bo Concept. The small side table is painted in Resene Negroni, a great neutral contrast to the colour palette, while still keeping to its warm hues.
Other accessories include art from Endemic World, a lamp and tray from Freedom Furniture, and a wire basket from Bo Concept. The wall is painted in Resene Indian Ink and the floor is painted in Resene Bastille.
pictures
Bryce Carleton, styling by Kate Alexander.
Contemporary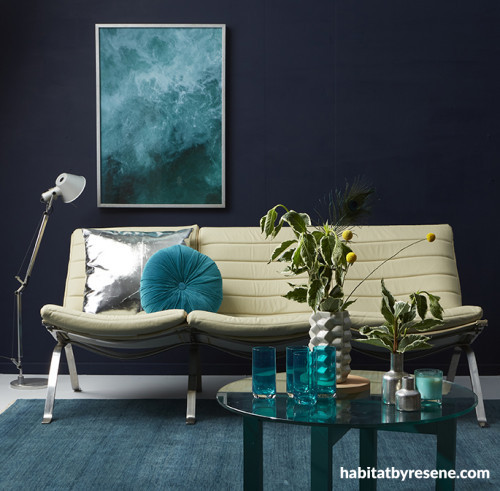 We switch it up with a more contemporary setting, mixing the Resene Indian Ink wall with aqua blues. A mid-century couch from Mr Bigglesworthy, glass-topped table painted in Resene Teal and Agra rug from Ivy House lend an architectural feel.
Other accessories include art from Endemic World, a metallic cushion from Me and My Trend and a picture frame painted in Resene Silver Gull Grey. The floor is painted in Resene Midwinter Mist.
Coastal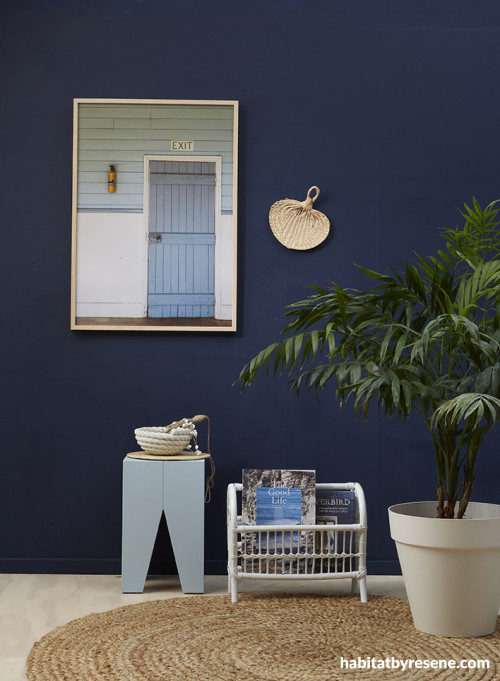 Watch what happens when you introduce plywood floors finished in Resene Colorwood Whitewash to a wall painted in Resene Indian Ink. The look is coastal cool, reminiscent of Mediterranean holiday towns, and their azure coastlines.
Keep the colour scheme light and slightly rustic. Here, the peg stool is painted in Resene Wedgwood and the magazine rack is painted in Resene Half Sea Fog. The art is from Endemic World, and the rug and basket from Freedom Furniture.
the look
If you're stuck on what
colour to use or need colour
advice, try out the Resene
Ask a Colour Expert service.