►
◄
latest
habitat tv
blog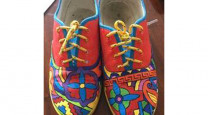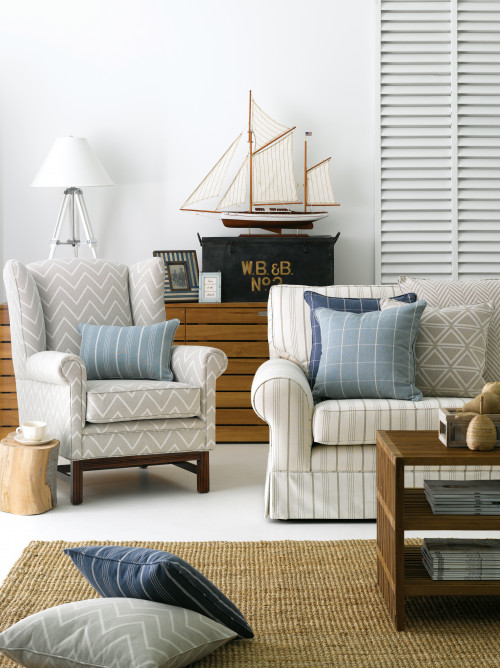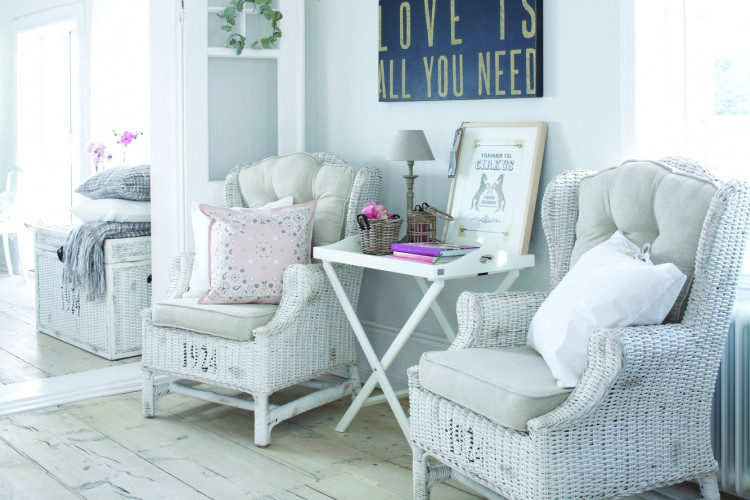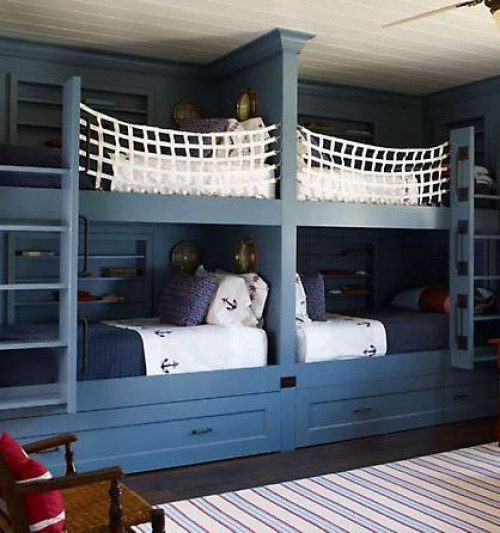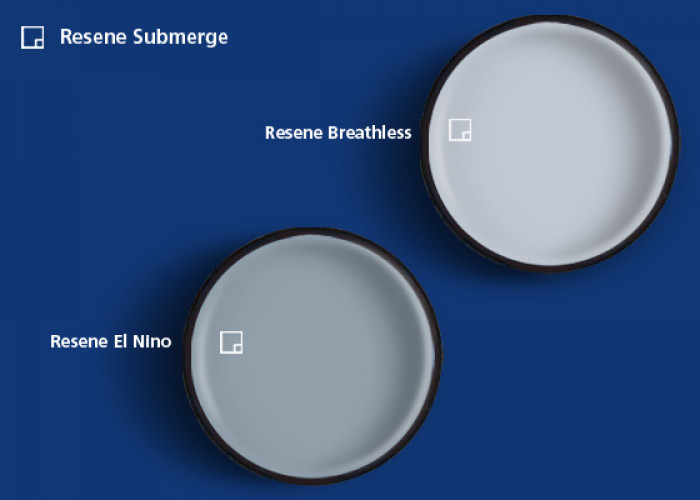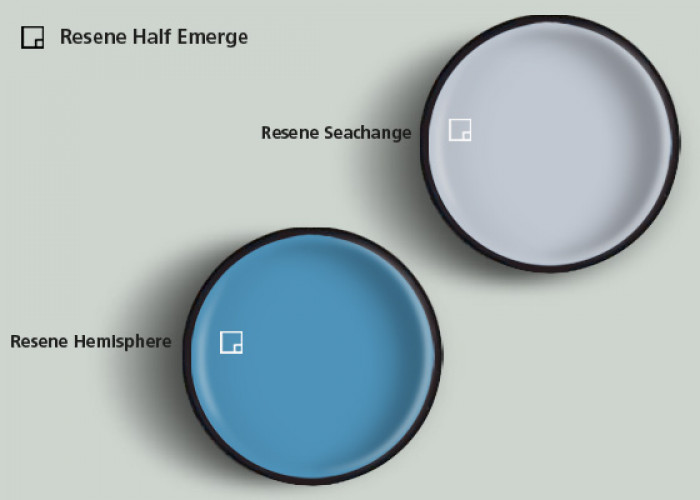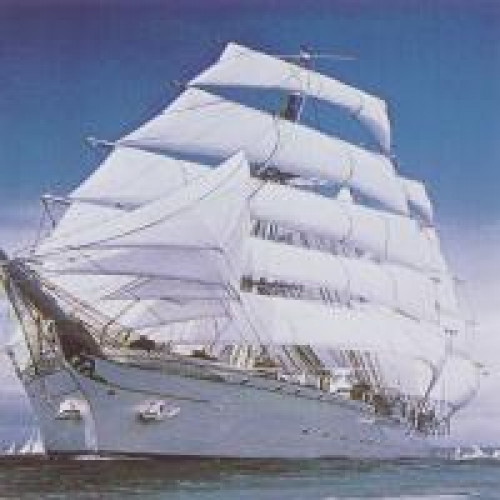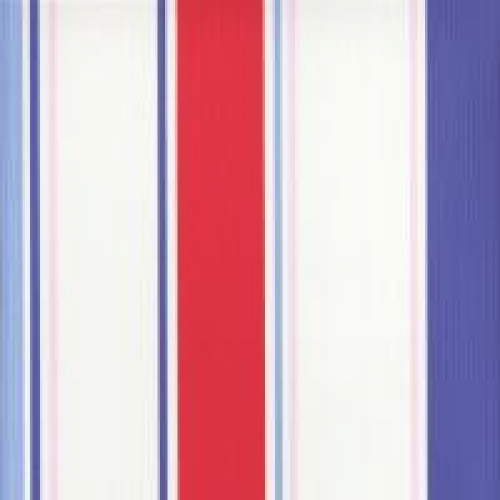 How to get the high seas style
06 Dec 2012
Do you have a home full of wonderful Resene paint and colour? Send us some snaps by emailing [email protected].
Sail away… at home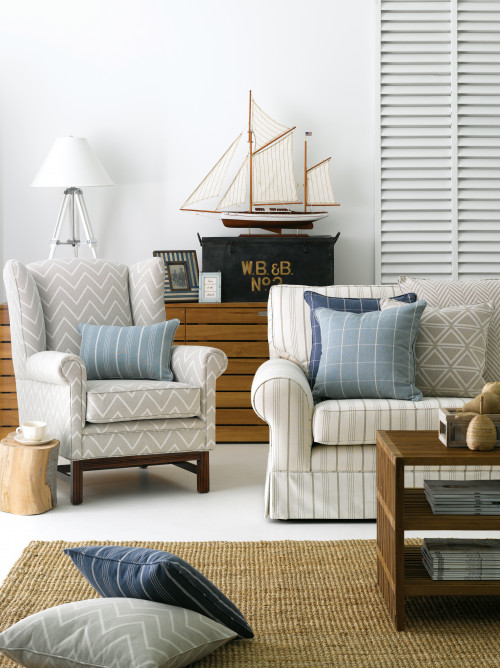 The nautical look used to be naff. Ships wheels, brass lamps and, if you were me growing up, a ceramic wall hanging of a wizened sea captain with a seagull on his shoulder.
My father was a sea captain so it was excusable – along with the ship's wheel barometer and sailing ship artworks. Now, we're all loving that look, or rather it's modern day interpretation. Sea-washed looking timbers, walls in ice blue or palest grey (try Resene Breathless or Resene Link Water), battered old stencilled tea chests or sticker-strewn suitcases, old painted oars to hang on the walls, and rope-knot door stoppers. Then you can add a bit of Cape Cod cute with white wicker furniture, blue and white striped cushions and white-washed floorboards.
While it's a look that particularly suits baches and holiday homes, being surrounded by sea and with our nostalgia for all things coastal, it's a style that suits virtually any location and doesn't have to be confined to a home within sniffing distance of the sea. This inspiration shot is from Warwick Fabrics to showcase its Tangiers range of upholstery fabrics.
It's a look that can easily morph into a rustic, country-style chic, which you may find more adaptable to your own home.
Another way to interpret the nautical look is to have walls in deep sea blues like Resene Submerge or Resene Whale Tail, both from the latest Resene fandeck, The Range Fashion Colours 14. Add crisp striped blue and white fabric, and accessories in red, maps and flags, and you have a naval maritime look.
It's a decorative direction that is less location restricted than the similar retro bach look where you would hang an old surfboard on the wall, rather than a pair of oars. And where the colour palette would be more turquoise than true blue.
You don't have to go overboard (pun intended) but here are some decorative tips:
Find old sea charts or maps to use as artworks
Fill a basket with collected shells and bits of driftwood
Make a nautical-themed Christmas wreath by wiring dried seaweed into a circle and adding shells
Twist thick rope around your stair railing
Use oars, lifebuoys and model boats as wall art and accessories
Lay coir or sisal rugs on the floor
Either add some crisp red accessories matched to Resene Smashing for the naval look
Or for something less formal, go for washed sand shades like Resene Sandbar or Resene Bittersweet
Use ticking-style or summery striped fabric on roman blinds, or white painted shutters
Slatted timber furniture (reminiscent of duck-board)
Painted tongue and groove walls
So weigh anchor, hoist the mainsail and sail away in style.
pictures Photograph from Warwick Fabrics
Winning white wicker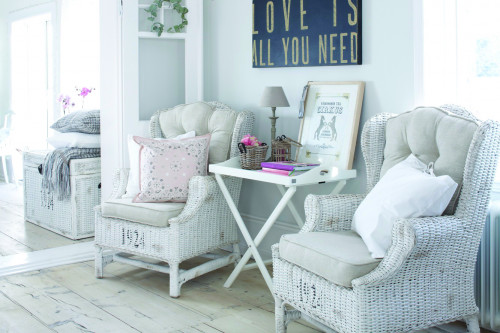 White wicker chairs with a date stencil, a wicker trunk, and a butler's tray side. These and more are available from the Atwood range from Johnston Imports. Complete the look with Resene Colorwood Whitewash for the timber floors and Resene Alaska for the walls.
pictures Photograph from Johnston Imports
Bunking it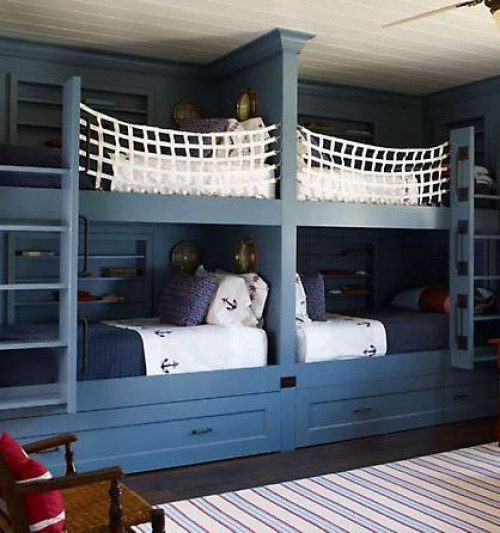 There's nothing as nautical as bunks. They're also a great space-saving device for kids' bedrooms, all ready to go when they have friends for a sleep-over. Use rope netting in place of safety rails on the top bunks and paint them in Resene St Tropez for this deep sea-blue look.
pictures Image from Apartment Therapy. See http://www.apartmenttherapy.com/builtin-bunk-beds-91200
Colours of the deep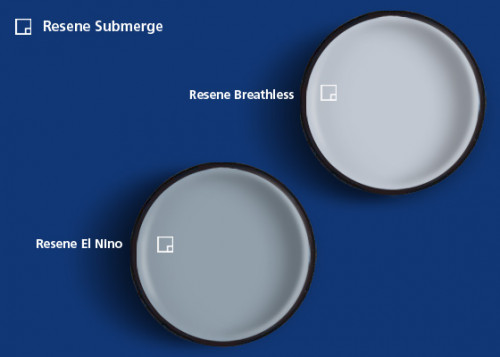 Use Resene Breathless, Resene Submerge and Resene El Nino for a rich blue palette.
Cross-over seawashed shades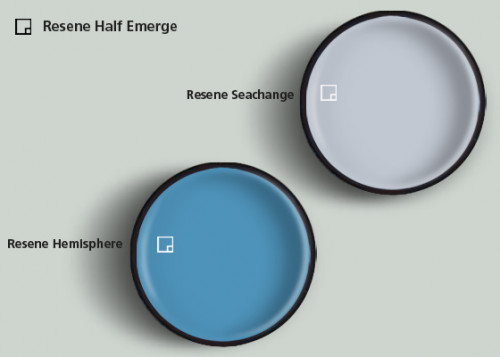 Or Resene Seachange, Resene Hemisphere and Resene Half Emerge for that gorgeous cross-over blue/green seawashed look.
Safe at se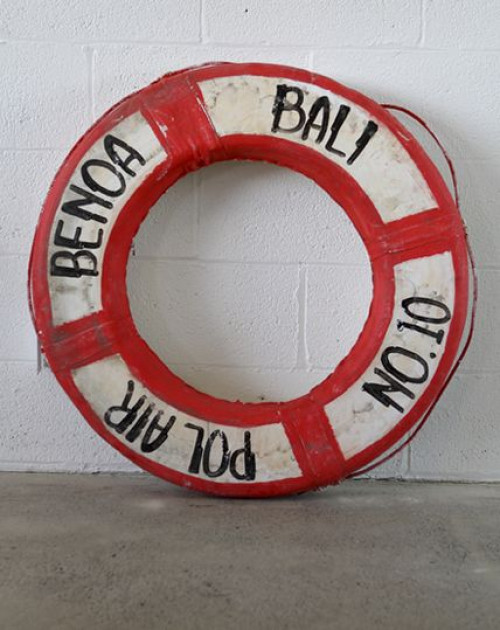 Use a Lifebuoy from Republic Home, $225 to hang on the wall.
Ahoy!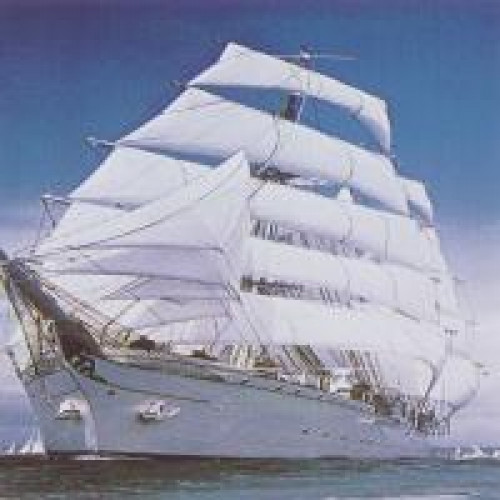 Really get into the feel with this dramatic sailing ship Komar photomural. See the full range on the Resene website.
Aye, aye sir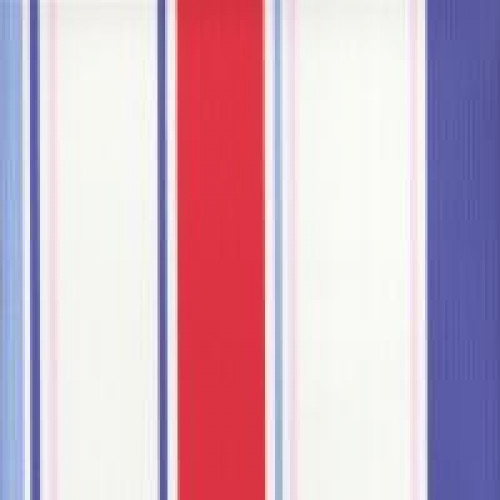 Or use this smartly striped Flex Flash Funky wallpaper, no 45902, for a crisp naval look. See the full range at the Resene website.