►
◄
latest
habitat tv
blog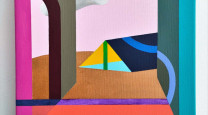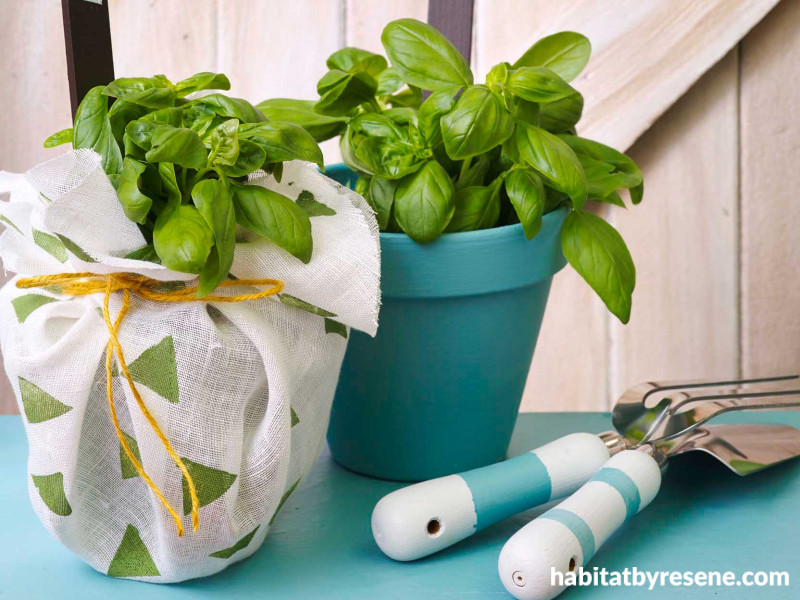 6 DIY paint projects for your garden
30 Aug 2021
Start germinating ideas for spring and have fun in the garden with these DIY paint projects. As the days get warmer and our gardens slowly come to life with vibrant colours, why not accentuate those bright, happy colours with some of your own garden décor that's sure to cheer up your garden all year round?
Create a potato print plant pot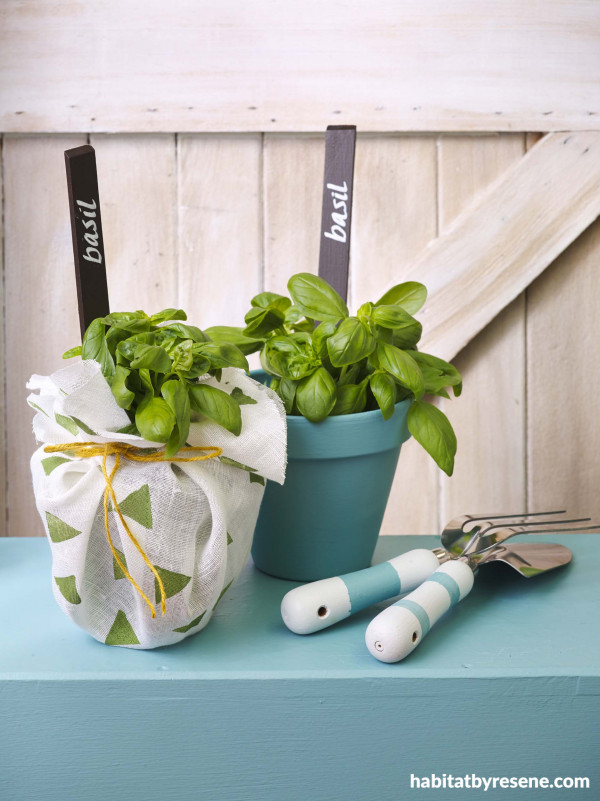 Potato printing isn't just for kids. This creative potato print plant pot uses fresh Resene paint and a potato to create a fabulous geometric pattern. Paint your pattern onto linen and wrap around your plant pots for a colourful outdoor update. It's also a great gift for green-fingered family members and friends.
DIY here: Potato print pot plant | Habitat by Resene
Stack it up: Make a vertical terracotta pot planter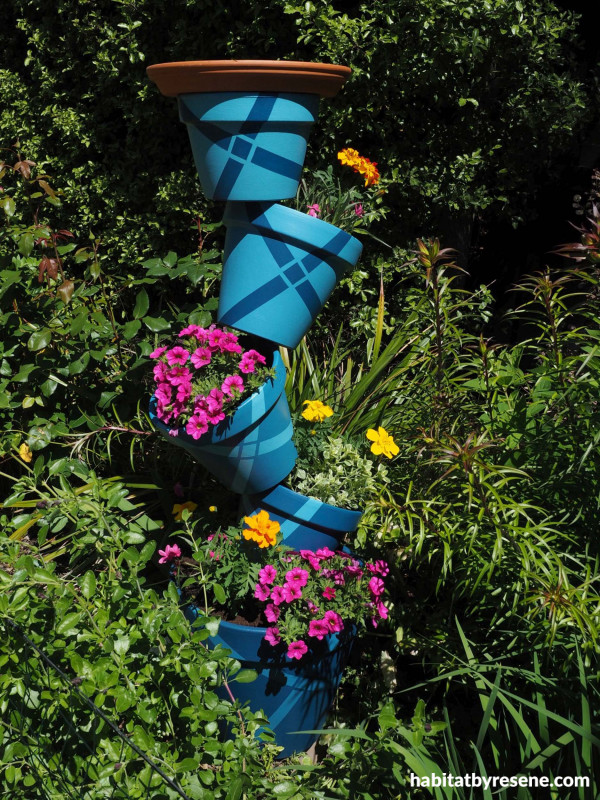 Go through the looking glass and discover this whimsical vertical planter that will awe your guests. Using new or upcycled terracotta pots and shades of Resene blues, you can create a curious garden feature that is equal parts planter and intriguing sculpture.
DIY here: Make a beautiful stacked terracotta pot vertical planter | Habitat by Resene
Paint a serene sculpture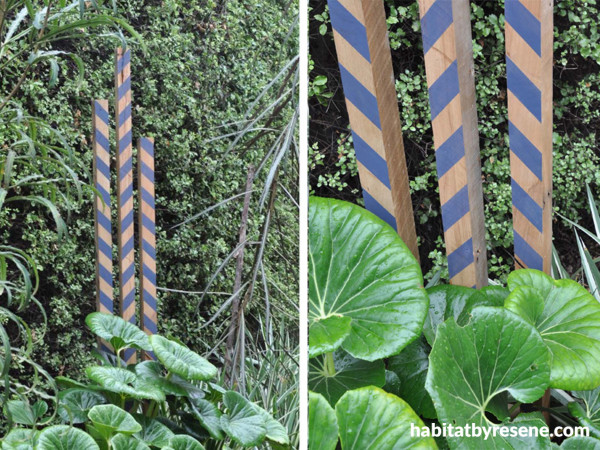 A simple and easy way to brighten up your yard, this garden art project uses lengths of timber and vibrant Resene testpots. Paint the poles in your favourite colour and arrange them in the garden, or centre them in your lawn and create a modern rock garden surrounding them. If you have low-lying shrubs and bushes, these poles will also create a sense of height in your garden.
DIY here: Easy DIY: garden art | Habitat by Resene
Prepare for summer and build a pergola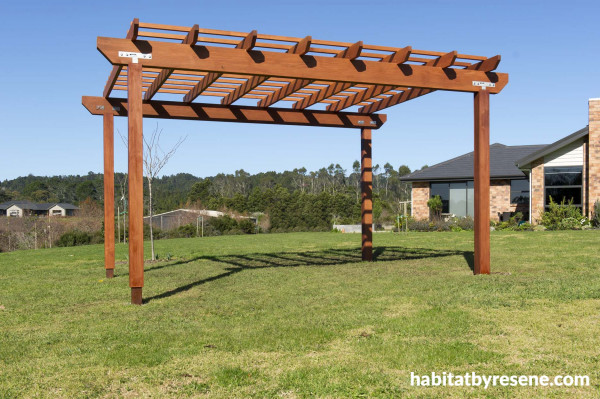 Get ambitious and create a wooden pergola in your backyard. This pergola is a perfect chill out zone that can be used for summer barbeques or add a few bean bags and create an outdoor reading space. Use the pergola at night by wrapping twinkle lights around the poles and hanging lanterns from the upper beams for a truly magical backyard feature.
DIY here: DIY: Build a pergola | Habitat by Resene
Concrete block planter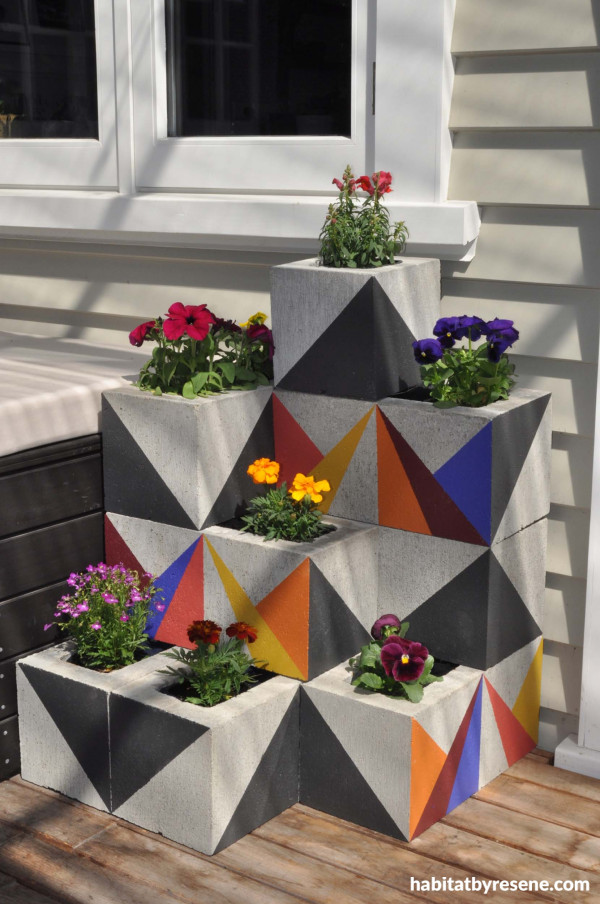 If you don't have a garden, don't despair! This eye-catching tiered planter is perfect for your deck or balcony. With little more than a few concrete blocks and some Resene testpots you can create both colour and height in just an afternoon.
DIY here: DIY concrete block planter | Habitat by Resene
Colourful privacy screen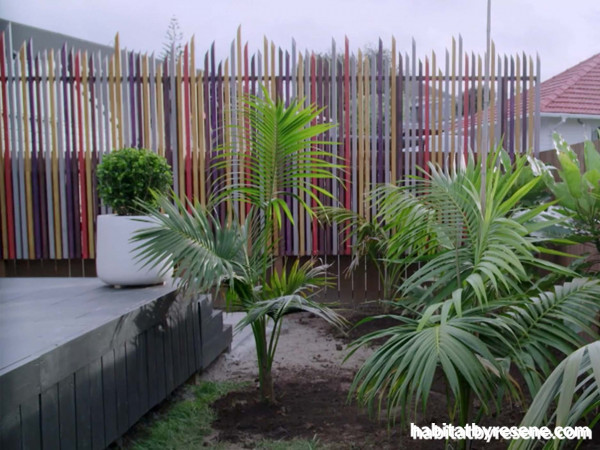 Privacy is an ever-increasing issue in our suburban landscape. An easy solution to create a more private – and more colourful – backyard is a DIY privacy screen made from stylised palisades. This fun and unique screen includes gaps between each palisade to allow for good airflow and is painted in a range of bright Resene colours that gives the garden a facelift.
DIY here: Get Growing: make a colourful privacy screen | Habitat by Resene
Published: 30 Aug 2021