►
◄
latest
habitat tv
blog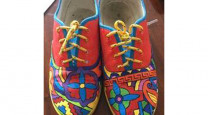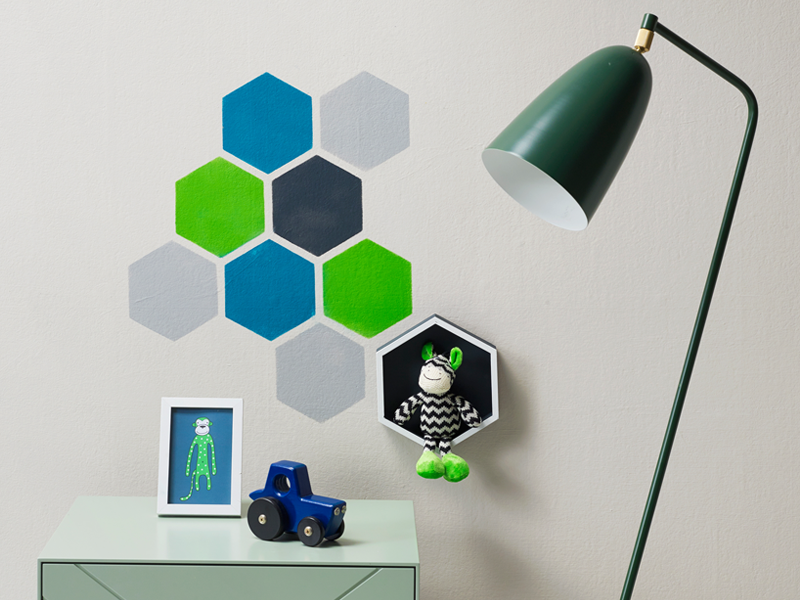 Create a hex stencil – it's simple
01 Apr 2016
Paint effects artist Greer Clayton shows how to create a simple stencil.
· Find the shape you want and either download a template from online, or draw it yourself. There are also stencils at www.resene.com/kids/kids-stencils.htm.
· Draw the shape onto either light card, or for better results use mylar plastic sheets, available from art supply stores. Use a craft knife to cut out the shape.
· Position your stencil shape, and use low tack masking tape to hold in place if necessary. A small sponge roller is perfect for stencilling – they come as a set with a matching paint tray at Resene ColorShops.
· Pour some paint into the tray, dampen the roller slightly, then roll through the paint making sure the paint is evenly distributed on the roller.
· Run the roller over a paper towel to make sure there's no excess paint; if you don't do this, the paint might bleed under the edge of the stencil. Let the paint dry, then repeat this step if you want more intense colour.
· If you use a small paint brush instead of a roller, dab the excess paint off on a paper towel, then dab (not stroke) the paint onto the stencil, starting at the edges.