►
◄
latest
habitat tv
blog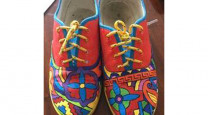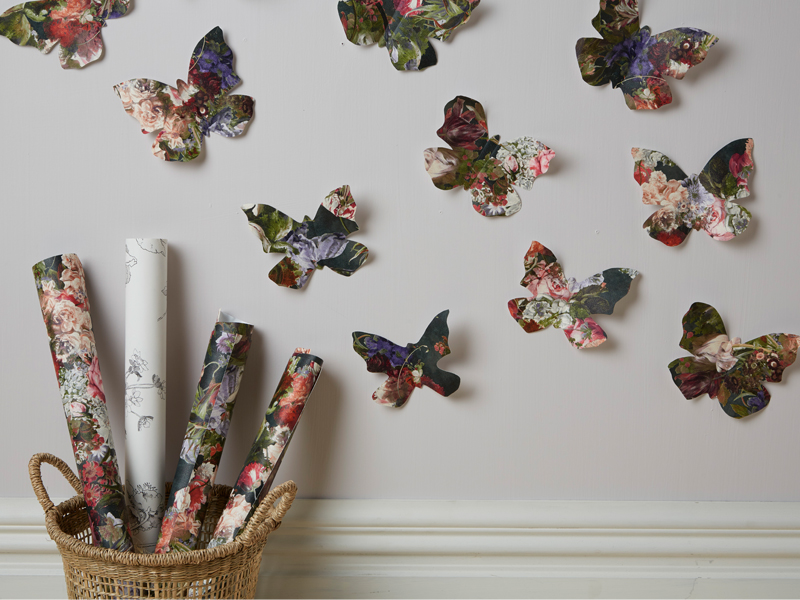 Set your walls aflutter
30 Aug 2018
Give your walls a lift with these beautiful paper butterflies. They're made out of wallpaper from the Resene Wallpaper Collection (design 606874) and create an eye-catching art piece.
You will need:
Scissors and pencil
Wallpaper sample – we used design 606874 from the Resene Wallpaper Collection, available from Resene ColorShops
Butterfly stencil – we downloaded and printed a few different sizes from the internet.
Blu Tak
Step one. Trace the butterflies onto the wallpaper.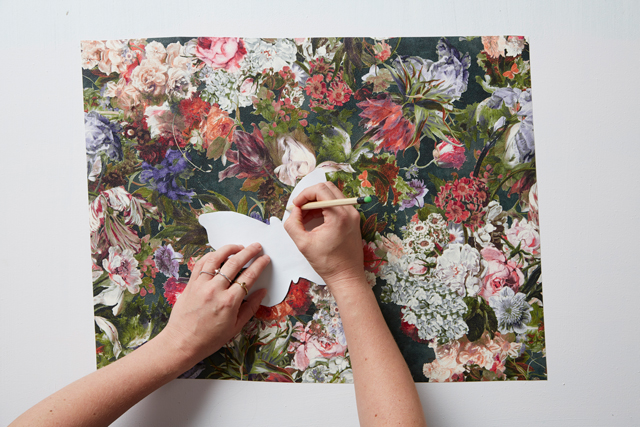 Step two. Cut the butterflies. If you're feeling confident, layer a few pieces of wallpaper on top of each other to cut multiple butterflies at one time. To create the same effect as ours on the wall, cut out 13 butterflies.
Step three. Apply Blu Tack to the back of the butterflies and apply them to your walls in a scattered direction. Play with the layout until you're happy.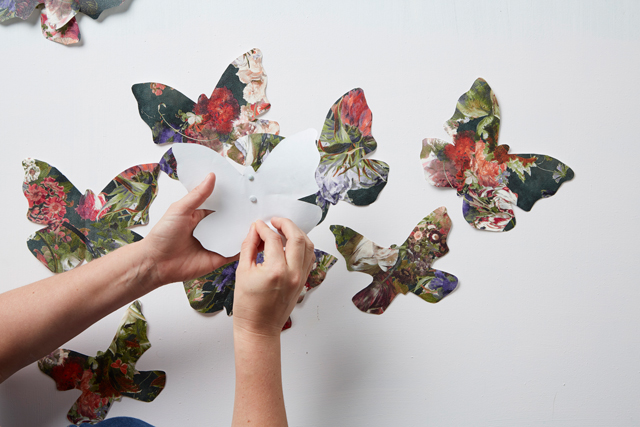 Step four. Bend the wings back on random butterflies to create a 'flight' effect.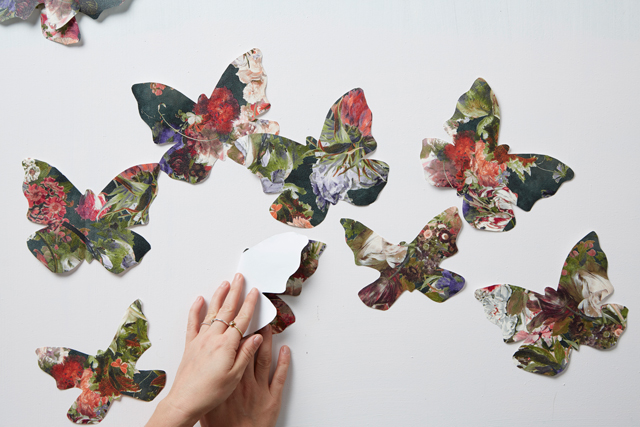 Top tip
If you'd like the butterflies to be stiffer and more bendable with the wings, glue the wallpaper to cardboard before cutting.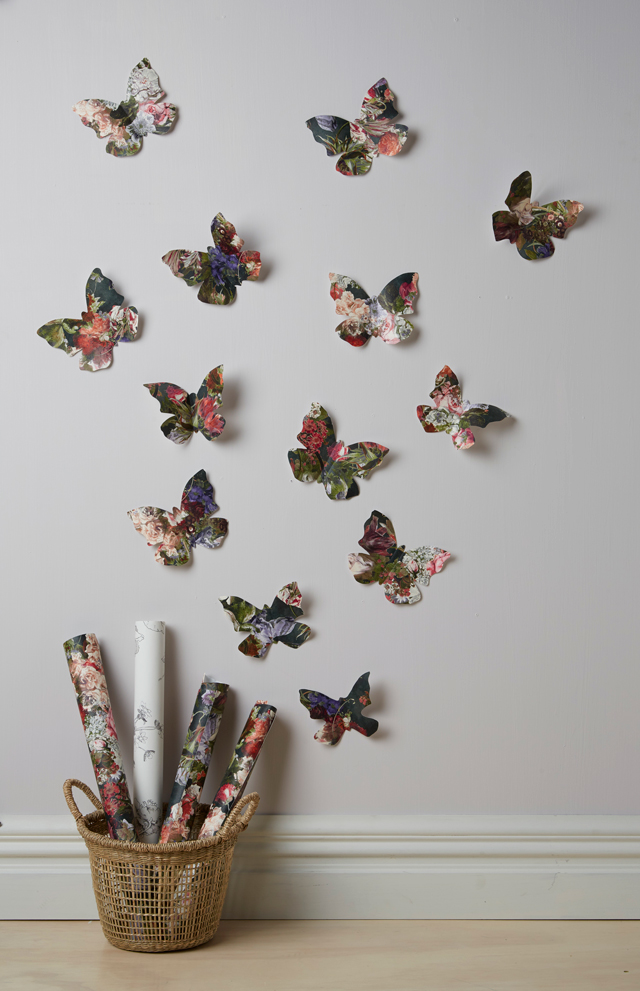 Walls painted in Resene Urbane.
styling Leigh Stockton
images Bryce Carleton