►
◄
latest
habitat tv
blog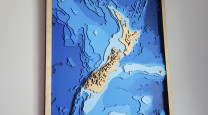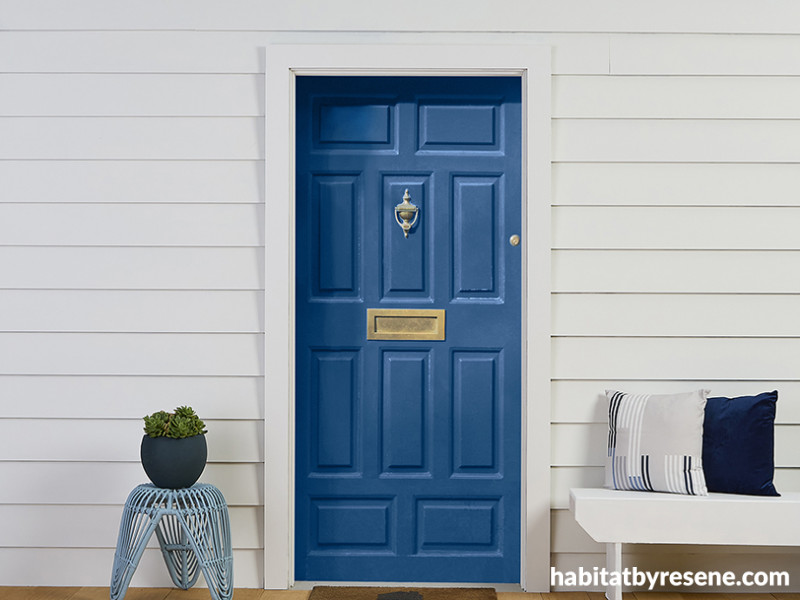 Feeling blue-tiful: DIY projects to freshen up your home!
14 Sep 2023
If you love this fresh and stunning colour, we've put together some blue-themed DIY's so you can freshen up your home. Head to your local Resene ColorShop and pick up some blue testpots today!
DIY vertical planter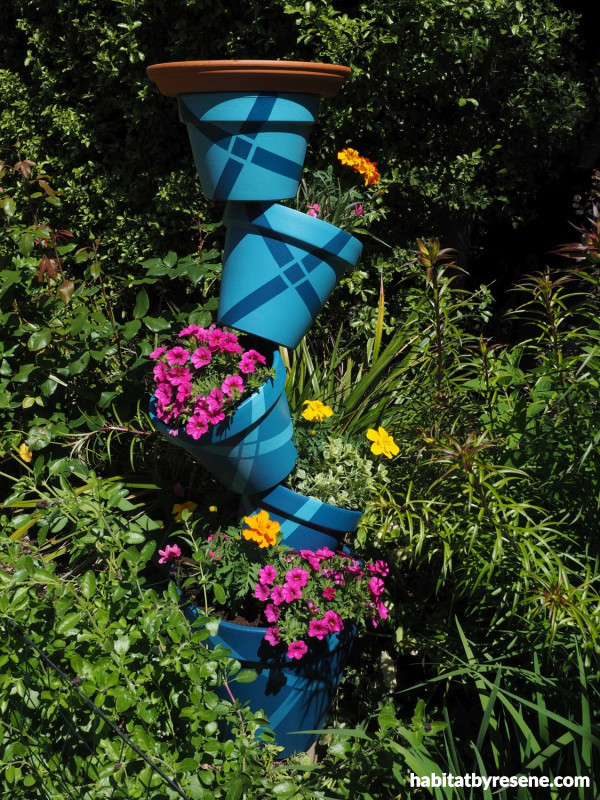 Create a bright and bold vertical planter using new or upcycled terracotta pots and shades of blue Resene paint. This one uses Resene Billabong, Resene St Kilda, Resene Blumine, Resene Calypso and Resene Hippie Blue – shades that pop amongst the greenery in the garden. Click here for steps.
A true blue welcome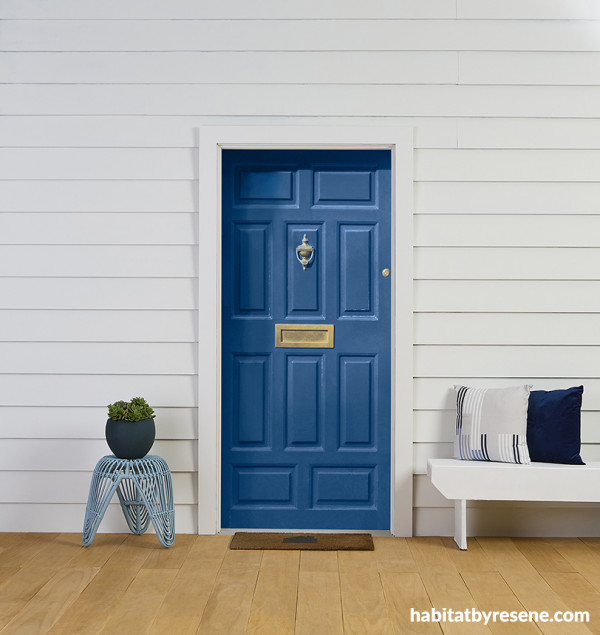 Weatherboards painted in Resene Merino, door in Resene Bondi Blue, seat in Resene Alabaster, pot in Resene Warrior, plant table in Resene Bermuda Grey and deck in Resene Woodsman Natural.
Freshen up your home's entranceway by painting your front door. It's a small job that can make a big difference! We chose Resene Bondi Blue for ours, a great colour for any season. Check out the easy step-by-step guide and video by MasterStroke by Resene here.
DIY Bee Aware garden sculpture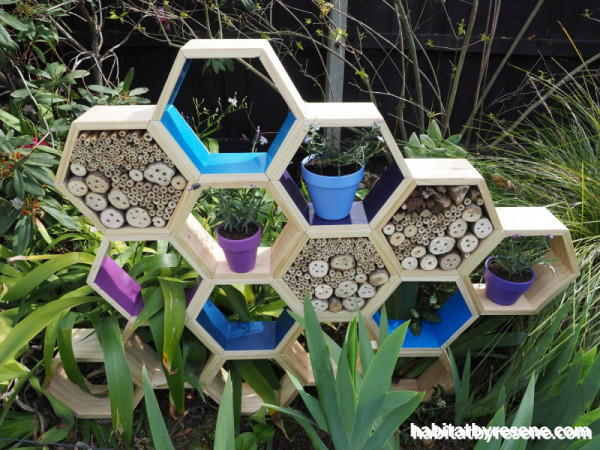 It's time to step outside and smell the roses and take note of the 28 species of native bees and 13 species of introduced bees that make up our eco system. Honeybees, bumble bees and other pollinators play an important role in our lives pollinating flowers and plants to create the food we love to eat. This DIY garden sculpture provides a nesting ground for bumble bees, other solitary bees and beneficial insects as well as a pot platform for plants that honeybees will love. Bees are attracted to the colours blue and purple and like plants with big open flowers. Try planting borage, oregano, thyme, rosemary, asters or dwarf lavender. Click here for steps.
Published: 14 Sep 2023