►
◄
latest
habitat tv
blog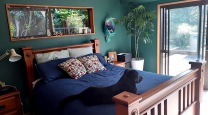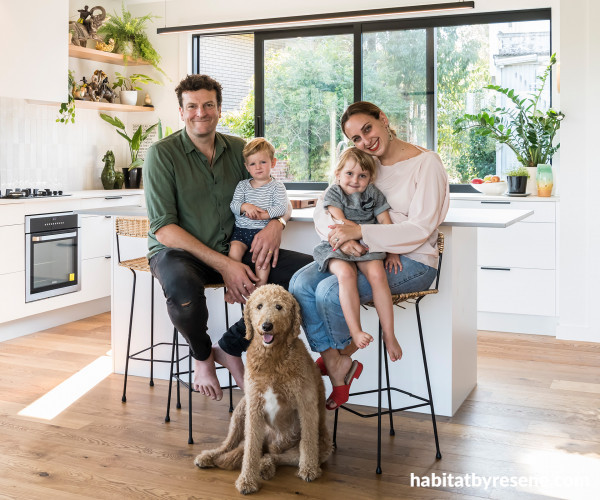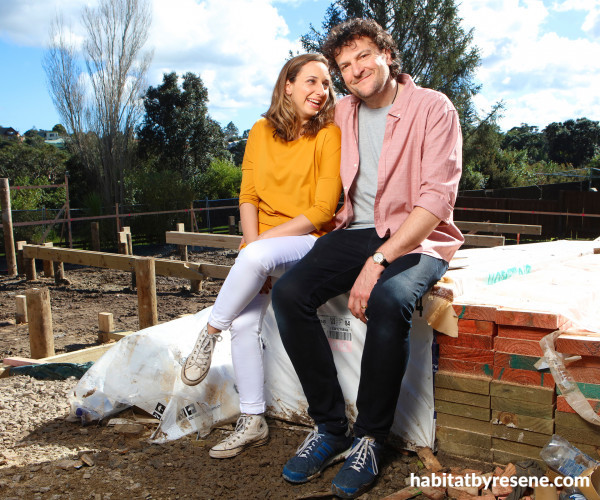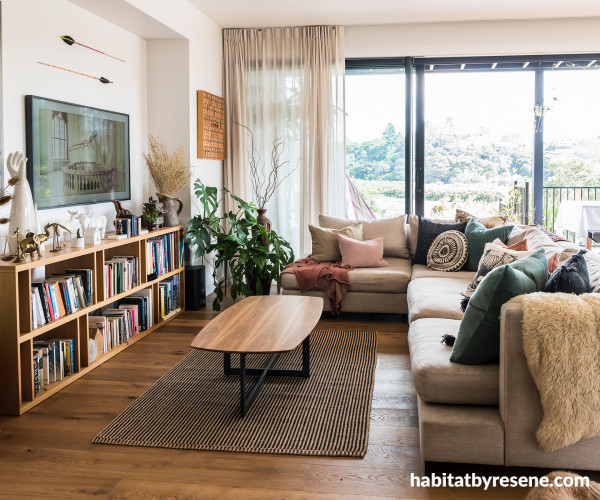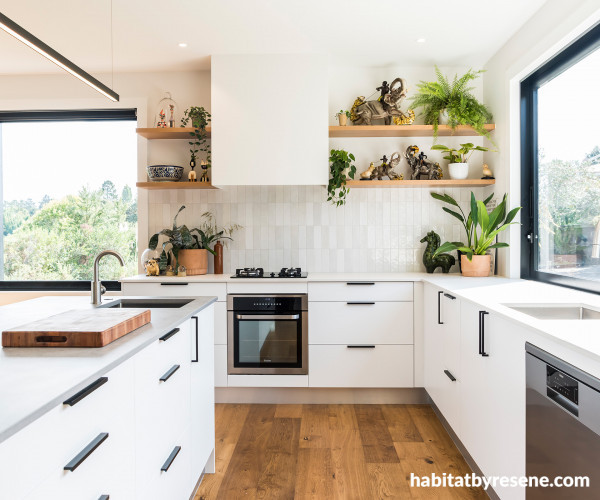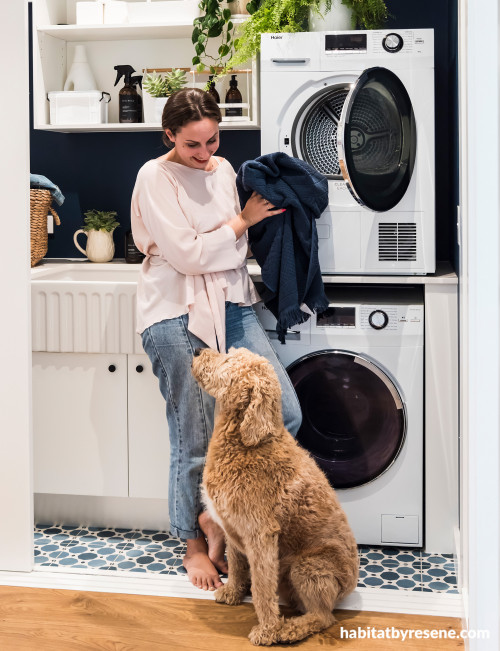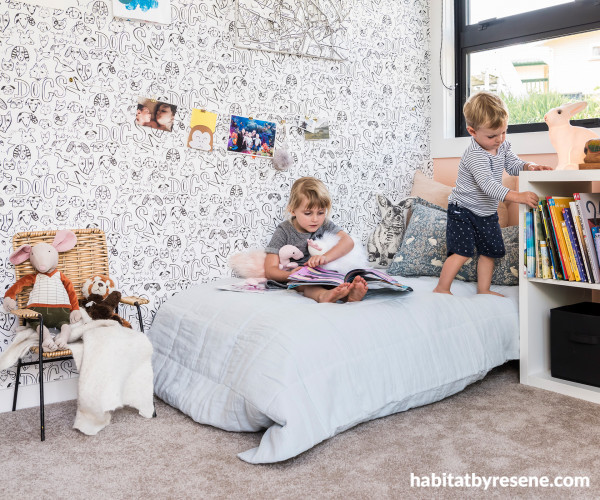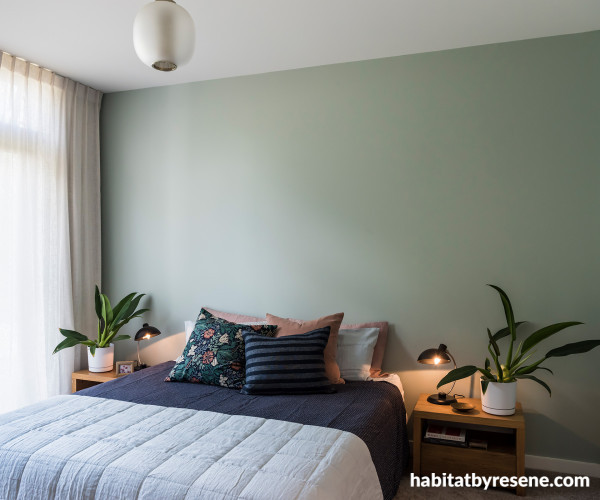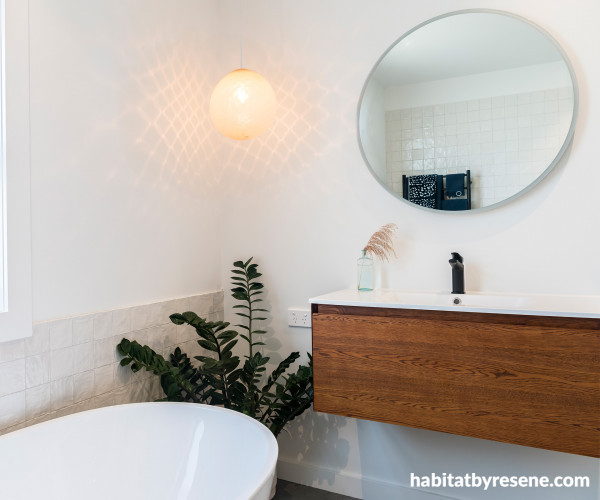 Oliver and Ella's six-month journey to their enviable dream home
Known for playing Mike Galloway on Shortland Street, Oliver Driver embarked on a new role in 2018 when he decided to build his dream home with wife Ella Mizrahi. What began as a friend's suggestion that they purchase her subdivided section of land, became a black and white weatherboard reality coloured with a neutral Resene palette.
"We wanted to live somewhere that felt like it had a real community," says Oliver. "We liked Te Atatu Peninsula, but houses were going for crazy amounts of money. The section is a tiny piece of land, but it's on a reserve by the creek and there's a walkway that goes all the way round so it's got a really nice feel."
When their brother-in-law, architect David Ponting, offered to design them a house as a wedding gift, they began the long process of refining the design to suit their budget and Auckland Council regulations. Once they had a builder on board and the contract signed, the project was ready to get underway.
As the build developed and with a fresh canvas to work with, Oliver and Ella had the freedom to shift their focus to their decorating scheme. For the interior, they decided to pick from the collection of Resene paints and wallpapers to establish a palette that could flow through the build. Before they could begin, there were a few points to consider which could affect the overall look. First, was the floor and furniture; investment elements that can greatly influence the colour palette of a room.
Another was that the colour viewed under a store's artificial lighting may also look completely different at home. Resene Colour Consultant Sarah Gregory suggests shortlisting a few colours first. "Don't paint them on a wall, paint them onto a large piece of card. That way you can move it around the room at different times of the day and evening, because colour will look different when different light hits it."
The couple knew that they wanted to keep the main body of the house simple when it came to colour, opting for a primarily black and white aesthetic. But for the children's rooms it was another matter. Oliver visited his local Resene ColorShop to ask the experts. "We went for a feature wallpaper and a strong pop of colour," Oliver explained. In his daughter's room they chose Resene Wallpaper Collection 219251, a fun graphic print alongside Resene Romantic, a peach hue which would give the room a soft yet playful tone.
In the master bedroom, Oliver and Ella opted for soft blue-green toned walls in Resene Half Robin Egg Blue alongside a neutral carpet to introduce a sense of calm while allowing their artwork to stand out.
It's now six months since the foundations were laid for their new home, and Oliver and his family have moved in. Although most of the project ran smoothly, it was intense in the last few weeks as finishing touches were being made. Now, their bespoke home is full of their artwork and treasures.
Published: 26 Jun 2019
Do you have a home full of wonderful Resene paint and colour? Send us some snaps by emailing [email protected].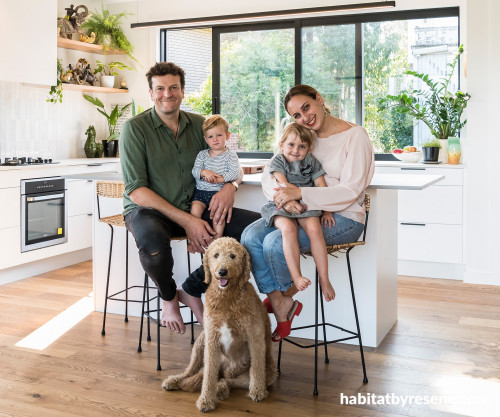 Known for playing Mike Galloway on Shortland Street, Oliver Driver and his wife Ella Mizrahi blogged throughout their build to share their experiences with others considering building their own dream home.
"We keep thinking we're staying in a flash Airbnb," Ella says. "The ensuite is my favourite room of the house." With a seashell theme in mind, she chose to paint it Resene Half Albescent White, a neutral hue that matched well to the wooden vanity and round basin.
If they were to offer advice to other would-be home builders, it would be to be cognisant of costs. "Everything is more expensive than you think. It might have been more expensive than renovating, but it looks like this. We're in a pretty fortunate position and we're so glad we did it," Oliver exclaims.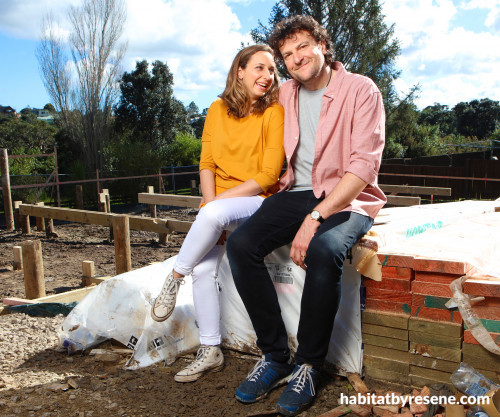 Oliver and Ella at the start of their journey to building their dream home.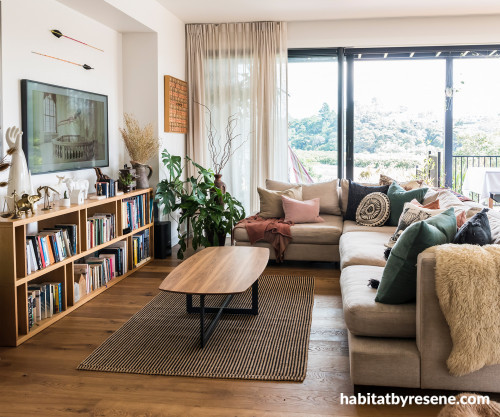 Light and airy, Ella and Oliver chose to keep the colour palette for the living room neutral so that their artwork, furniture and accessories would stand out. They chose Resene Double Alabaster for the ceilings and Resene Quarter White Pointer for the walls.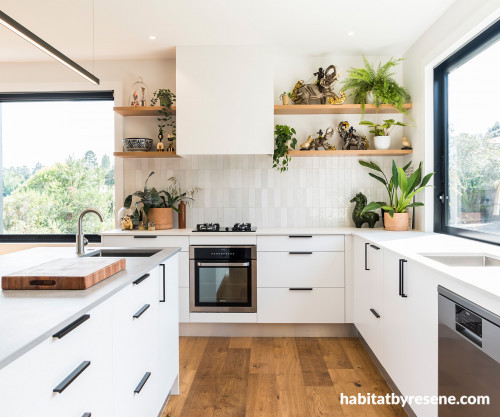 The heart of the home, Oliver and Ella's kitchen is painted Resene Quarter White Pointer with Resene Double Alabaster ceilings for a bright finish that enhances their greenery.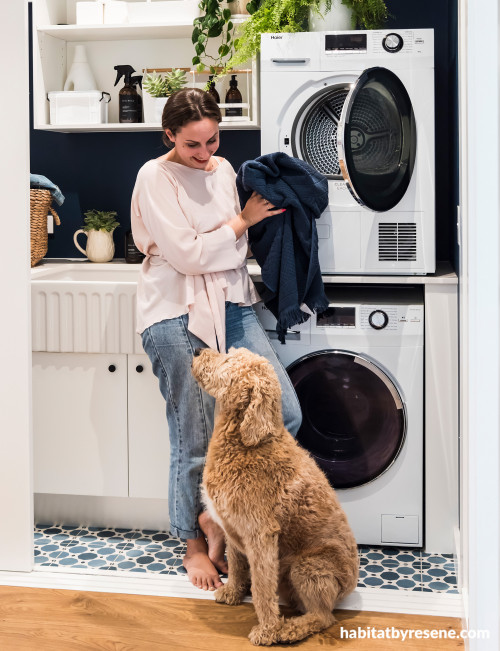 Shades of navy are a perfect contrast colour for any space. Ella and Oliver chose Resene Shadowy Blue for their laundry room.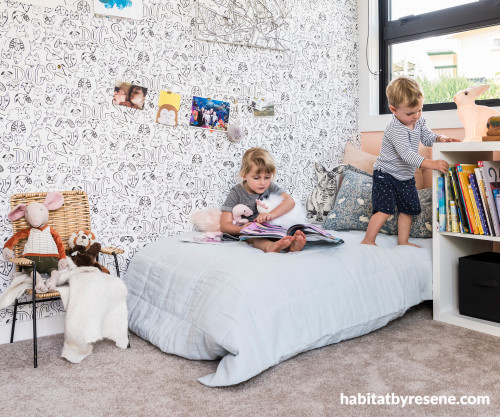 With a children's room or playroom, a bold statement wall does wonders for organic creativity. Pair it next to a toned-down neutral so as not to overshadow. Ella and Oliver went to their local Resene ColorShop for advice and ended up choosing Resene Wallpaper Collection 219251 for the feature wall. The adjoining wall was painted in Resene Romantic.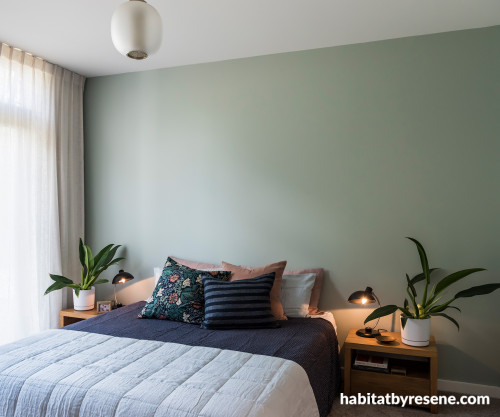 Ella and Oliver painted the walls of their master bedroom Resene Half Robin Egg Blue and the ceilings in Resene Double Alabaster to create a serene, calming space.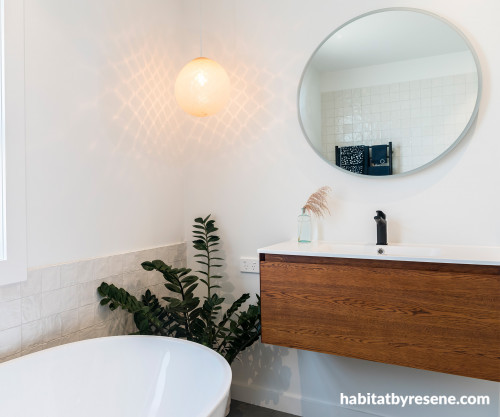 Ella's favourite room is the ensuite, which is painted Resene Half Albescent White.
Read Oliver and Ella's full story on the My New Home website.
ImagesHomes to Love
Resene Half Albescent White
Resene Half Robin Egg Blue
Resene Quarter White Pointer
the look
If you're stuck on what
colour to use or need colour
advice, try out the Resene
Ask a Colour Expert service.